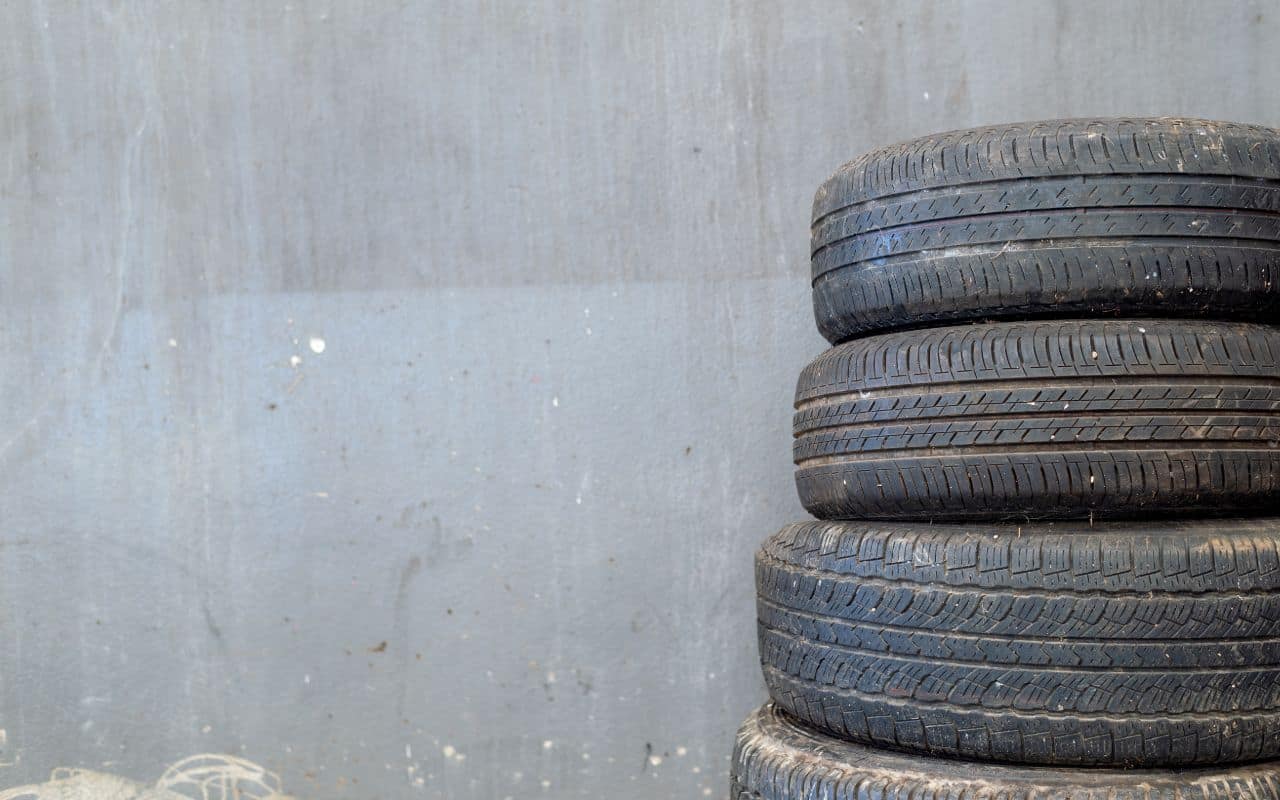 Perhaps those old tires have become an eyesore on your property. You wish to get rid of them at the earliest.  As a rubbish removal professional, Action Junk Hauling works tirelessly to make your tire disposal experience 100% stress-free. Whether you have an inventory dating back to yesteryears or have a huge collection of scrap tires that need to be removed from your property, we can oblige, without disturbing anything else. It does not matter whether you've a mountain of rubber or a single tire for removal, we are equipped with the best training, equipment, and tools to handle the task of sorting, loading, hauling, and disposal. Let us clear your space with efficient tire removal services so you can relax in a clutter-free space.
Schedule Junk Removal Today
Choose Seattle's top-rated Junk Removal Company – Action Junk Hauling. We're professional, quick, and affordable. Call or schedule online to get started:
Tire Disposal & Recycling
If you have a pile of tires in your backyard, it is likely to be a breeding ground for mosquitoes and insects. Before that stack becomes an eyesore, you should move fast and let the tire removal experts do the job to rid you of the clutter. At Action Junk Hauling, we are dedicated to efficiency and believe in fast and cost-effective services. We are equipped with the best tools and experience to move hundreds of tires in a day. No job is too small or too big for us.
Our team of reliable, concerned, and experienced professionals is happy to load, haul away, and unload your junk at the appropriate recycling facilities. Let us solve your waste tire problem now with our efficient, licensed, and insured tire removal service. Where do the tires go? Well, we comply with solid waste management regulations and are committed to the environment. Your tires are not meant to take up valuable space in the landfills. Since they are not biodegradable, tires can become a serious environmental hazard sitting in landfills. Therefore, most landfills have imposed limits on the number of tires that can be disposed at the site.
In fact, 38 US states have imposed a ban on the disposal of whole tires in landfills, whereas 12 prohibit disposal of scrap tires in landfills.
How Do We Dispose Or Recycle Used Tires?
Well, unwanted tires are taken to a recycling facility, where they undergo processing and shredding into bits of rubber. The idea is to shred the rubber and separate the steel bands, which are then melted down for reuse in the manufacturing sector.

What Happens To The Rubber Bits? 
Well, the shredded rubber is sold to companies that require tons of rubber for making Astroturf fields, basketball courts, asphalt roads, and playground floors, among others. Besides, the rubber can be put to re-use in an umpteen number of ways. They may be used for tire-derived fuel, which produces much more energy than coal or oil.
So that means the tires staring at you in the backyard may be a waste item for you, but they can be recycled and processed in a manner that conserves nature. As a professional tire disposal company in Seattle, we are reputable as an eco-friendly business that focuses on conserving natural resources and putting your junk to the best use.
We understand old, unused tires are not a pleasant sight. Rather, they can distract attention from the otherwise visually appealing backyard. However, since most trash collectors do not pick up tires with other garbage, hauling them is the only option. Action Junk Hauling has earned a reputation for hauling away junk, including unsightly tires for responsible recycling.
Improper disposal of tires can be hazardous for the environment, because they trap methane inside, which is toxic. If methane leaks into the soil, there is a high risk of ground water pollution.
We understand the risk posed by the improper disposal of automotive waste in the environment. Therefore, our focus remains on safely disposing of damaged, unused, and scrap tires. The idea is to send tires to recycling facilities, where they can be repurposed and put them to right use. This helps us reduce our carbon footprint.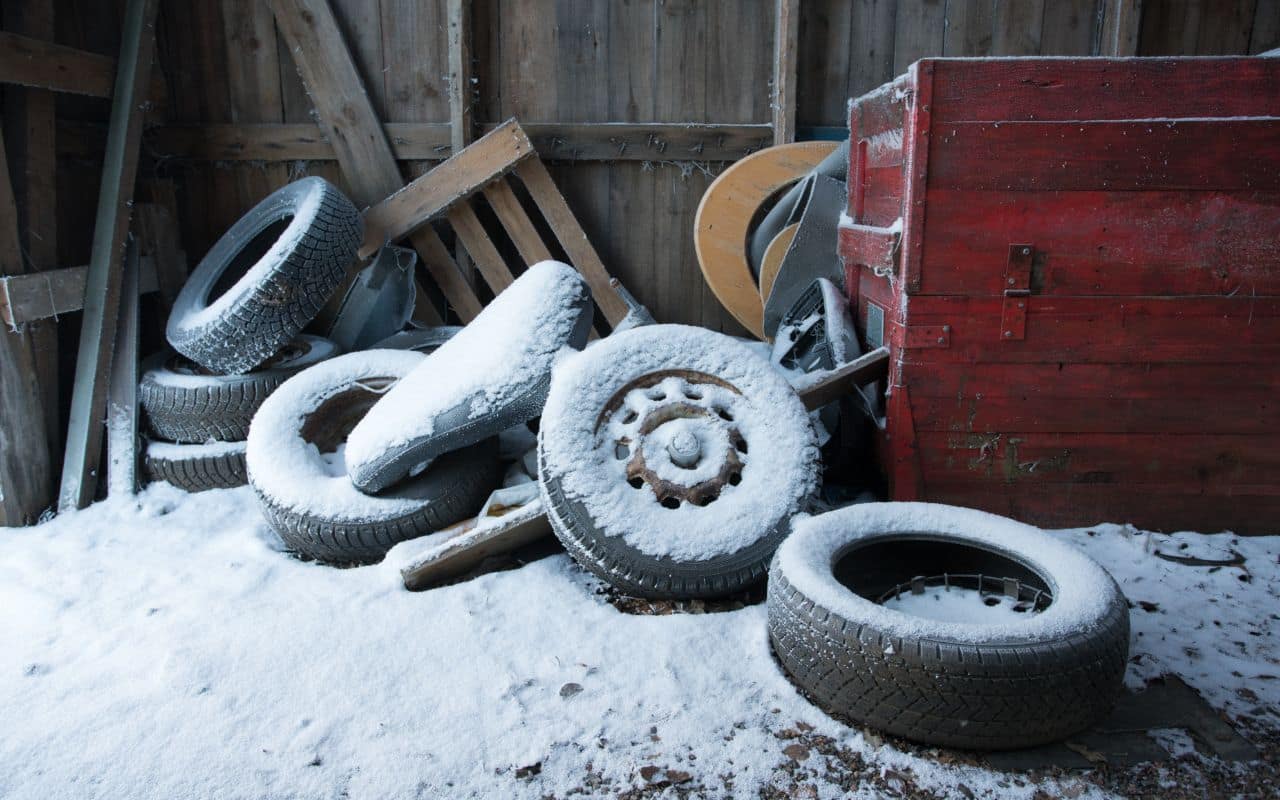 The Expert Advantage
Action Junk Hauling is a fully insured tire disposal company with decades of experience in the junk hauling industry. Our experts load, unload, haul, and sort out junk, taking the burden off your shoulders, so you can live and work in a clutter-free environment. We are happy to clear away all the mess for you.
Accurate, Up-front Estimates
Connecting with us is a breeze. We are just a call away. Dial (206) 800-7198 and request a no-obligation quote online. All we need from you is to be clear about your junk removal requirements. The sooner you clear it up, the quicker we will come into action once you are happy with our estimate. The best thing about our upfront quote is that there are no hidden charges. This means you will never have to deal with any hidden surprises later when we come to haul away your junk.
Timely, Efficient Service
We value time and are always on time as per your given schedule. The efficient Action Junk Hauling crew is always on time. As a junk removal king, we will leave you in a mess-free environment. Efficient and timely service that ensures a junk-free space for clients is one of our hallmarks.
Eco-friendly Commitment
A professional tire removal service that is 100% committed to removing junk from your property and giving it a safe disposal. Our commitment to eco-friendliness helps us strive for safer disposal of junk so that there is no environmental degradation or harm. Remember, tires are the worst items to be disposed of in a landfill. Worst still, since they are highly durable and do not wear out or compress easily, there is a high risk of them resurfacing. Our aim is to ensure scrap is safely disposed of and not send the scrap to the dump.
So if you seek professional tire removal experts in Seattle, Mercer Island, Tukwila, Lynwood, Renton, Kirkland, Bellevue, SeaTac, Redmond, Burien, and Shoreline, you should connect with us today.
Leverage our tire disposal expertise to get rid of all the junk that has become an eyesore. Transparent & affordable pricing, eco-friendly disposal, efficient service, and responsible recycling set us apart from the competition. Trust our tire removal service, and let us arrange a pickup of your waste tires from two-and four-wheelers and even construction equipment.