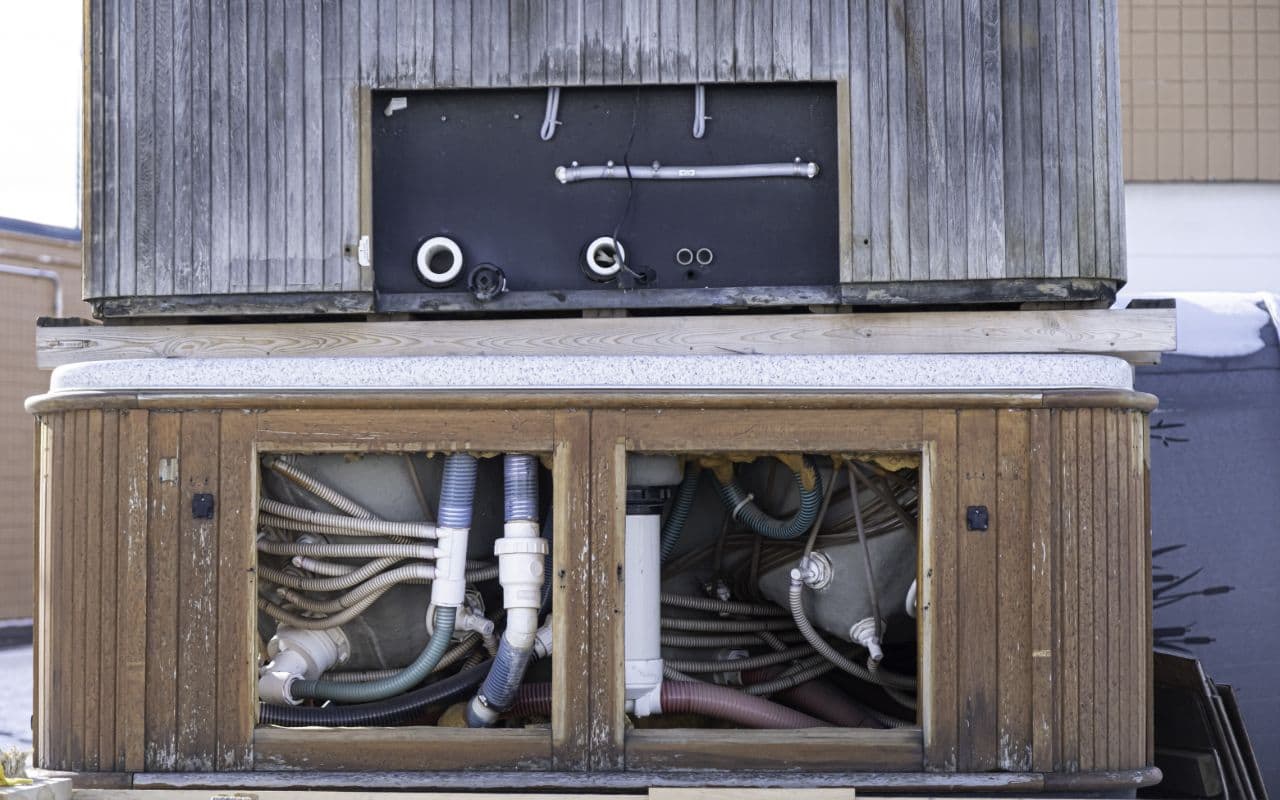 Are you considering removing or replacing your current pool, spa, or hot tub? If so, the professional team at Action Junk Hauling has you covered. Hot tub removal is a tedious process, requiring disassembly, time, and space for storing and transporting the various parts.
Why waste your valuable time when you can hire one of the best hot tub removal services in Seattle, WA? Call Action Junk Hauling for a free estimate, or book online today.
Affordable Pool, Spa, and Hot Tub Removal Throughout Greater Seattle
With every pool, spa, or hot tub removal, we guarantee the most efficient service at an affordable rate. Don't let that below-average hot tub continue taking up the space in your backyard. Allow our professionals to take care of it so you can install your new amenities or free up the space in your yard. Call us today regarding our hot tub removal services, and we'll handle all the heavy lifting.
You Drain it. We Take Care of The Rest.
Removing your old hot tub has never been so easy. All you need to do is remove the water, and we'll take it from there. Avoid the heavy lifting and complications involved with a self-haul. Call the professionals, and we handle it for you while ensuring it's disposed of properly.
You Drain it – You empty the water from the hot tub.
We Dismantle it – We do the dirty work, safely disassemble the hot tub before disposal, and provide the truck space necessary.
We Recycle It – Once we have dismantled it, we'll donate the reusable parts and then recycle and dispose of any leftover pieces at the correct recycling facility.
You Enjoy Your Space – Once we've removed your hot tub, you can do whatever you want with the open space. Maybe that means replacing it with a new hot tub or adding a new visually appealing piece in its place.
Schedule Junk Removal Today
Choose Seattle's top-rated Junk Removal Company – Action Junk Hauling. We're professional, quick, and affordable. Call or schedule online to get started:
Choose the Seattle Junk Removal Professionals You Can Trust
Choose the best hot tub removal company in Seattle, WA. At Action Junk Hauling, we guarantee fast, efficient, and excellent service. Call or book your junk removal online today.
Areas We Serve
We have multiple trucks with local drivers around the Greater Seattle area serving customers up and down the I-5 corridor, from Marysville to Tacoma, including Mountlake Terrace and Kirkland. 
Additional Junk Hauling Services
Not only will we take your hot tub, but we'll also provide junk removal for any other unwanted appliances or junk you may have during the same visit. Junk removal services we provide, include:
Hot Tub, Spa, and Pool Removal FAQs
Do you always dismantle the hot tubs?
In most cases, hot tubs require some disassembly before disposal. However, this isn't always the case. Older hot tubs are usually different and just require removal as a complete unit. Either way, we've got you covered.
Is there a maximum pool size you can haul?
As long as your pool can be disassembled or broken down, we can haul it!
What does hot tub removal cost?
Our junk hauling rates start at a $130 minimum per load and increase from there. Depending on the size of your hot tub, we recommend including any other junk you'd like us to haul to get your money's worth!