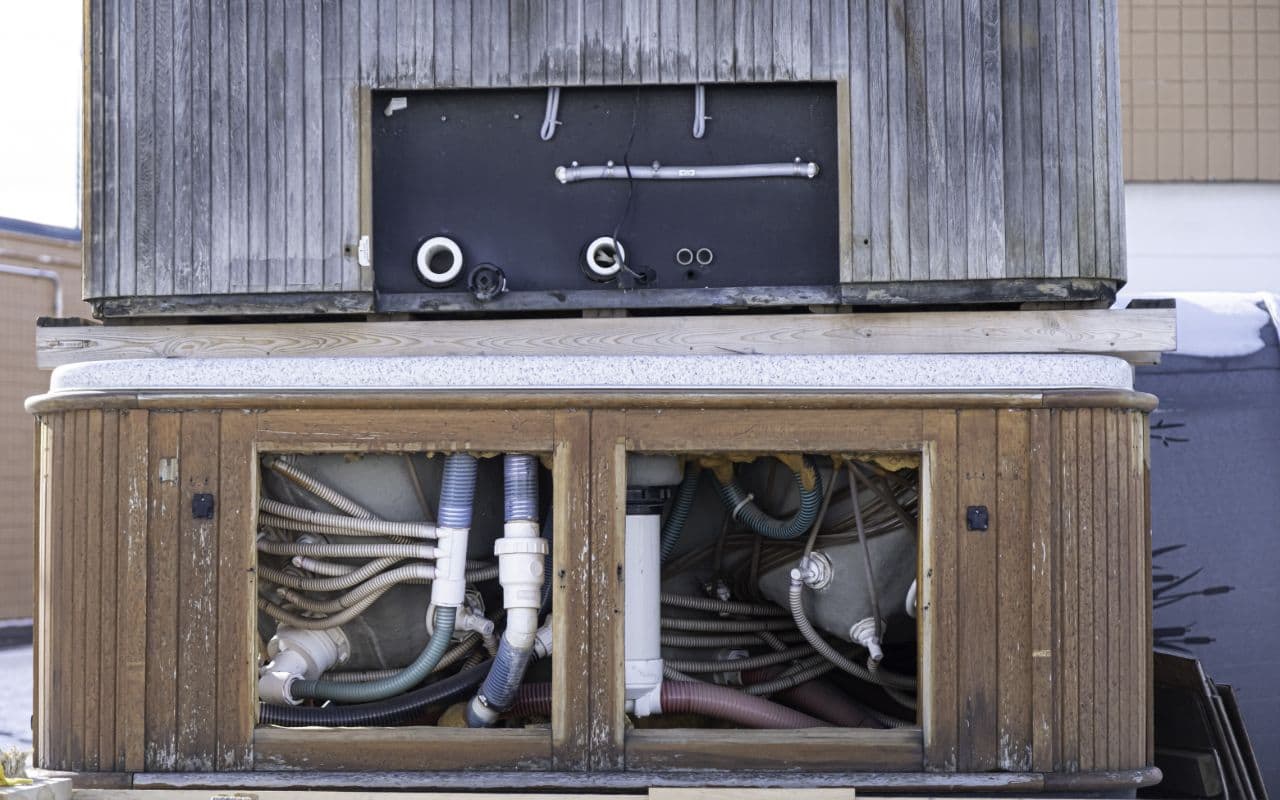 Do you have plans to invest in a new hot tub? Perhaps you have some dreams of replacing your current hot tub spa with a new hot tub spa. The amount of relaxation that you can feel pampering your body in a spa or hot tub does not have a match. Hot Tubs are a great way to soothe your tired muscles. But what if you already have a hot tub or an above-ground pool that must be disposed of before you can bring in the new one? Well, of course, you cannot break it down and remove the bulky stuff on your own. Here, the best way out is to let experts do the job of hot tub removal for you. Action Junk Hauling promises to be your go-to professional service for all things junk. Let us haul it away for you.
Schedule Junk Removal Today
Choose Seattle's top-rated Junk Removal Company – Action Junk Hauling. We're professional, quick, and affordable. Call or schedule online to get started:
Why Hire Professional Hot Tub, Spa Disposal
Well, hot tub removal is a laborious process. It involves breaking down the tub, which requires plenty of time and space for stocking the pieces. When you have had the tub broken apart, you need to decide about its disposal. Where do you plan to haul the pieces? A dismantled hot tub is bound to have sharp edges that might tear your car seat covers. It might not fit into your car? You might end up damaging your vehicle or hurting yourself in the process. Alternatively, you ought to find a place where the dismantled pieces can be responsibly disposed of. It is no easy task to explore the safest places for hot tub disposal. You cannot take the risk of disposing it of in the trash.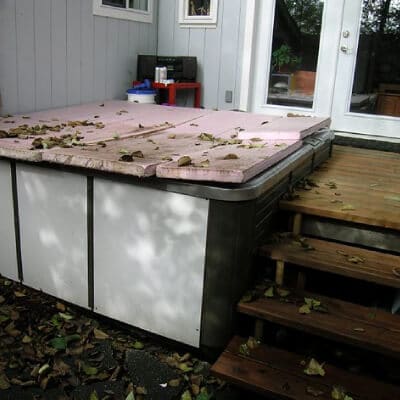 Dismantling Hot Tub, Spa, Or Pool
Disposing of such bulky pieces as an old hot tub, washing machine, spa, Jacuzzi, or refrigerator is an arduous task. But professionals are trained and experienced in handling such big appliances. You can trust experts with the task of hot tub disposal and enjoy peace of mind that the equipment will be taken care of.
The life of a hot tub depends on the quality of construction material used and maintenance. If the tub is not properly kept and maintained, its life can be shortened and you need to get rid of it quickly.
If you are looking for replacement for your old hot tub or want to use that space for something new and different, disposing of the old one is a big challenge. The best approach in this regard is to get the job done through professional hot tub disposal teams. A professional junk hauling firm, such as Action Junk Hauling, can come to your rescue by providing safe, cost-effective, and eco-friendly hot tub removal service. Show us the old hot tub that needs to be hauled away, and we will do the needful, from breaking it down into pieces to loading the parts onto our specialized trucks.
Green, Eco-friendly Disposal
When you look for a hot tub disposal specialist, the idea is to ensure that your old, non-functional, and/or leaking spa ends up in the right place, so it causes no harm to the environment.
With 20 years of junk removal and hauling experience, Action Junk Hauling enjoys an unquestionable record of being the top junk hauling company in Seattle. Whether you are located in Everett, Kent, Issaquah, Edmonds, White Center, New Castle, Mountlake Terrace, Mercer Island, Bellevue, Renton, Kirkland, Burien, Lynnwood, Redmond, Shoreline, Tukwila, or SeaTac, you can trust our local crew for your hot tub removal task. The dissembling process takes time but our staff is well-trained and equipped to carry out similar tasks. The job is completed only after the site is swept clean once the disassembled pieces are loaded onto the truck.
Let us be your go-to junk removal team to clear away your junk or unwanted debris on schedule.
Recycle Hot Tub Spa Or Pool For Environment
Some of the useful parts in a broken spa can recycled. This includes metal and electrical components that can be repurposed and used in new products. A hot tub and spa comprises PVC pipes and fittings, which can be melted and used as new PVC compounds. The spa cover can be broken down and reused. Any wood siding, foam, steel, and vinyl can be recycled to save the environment.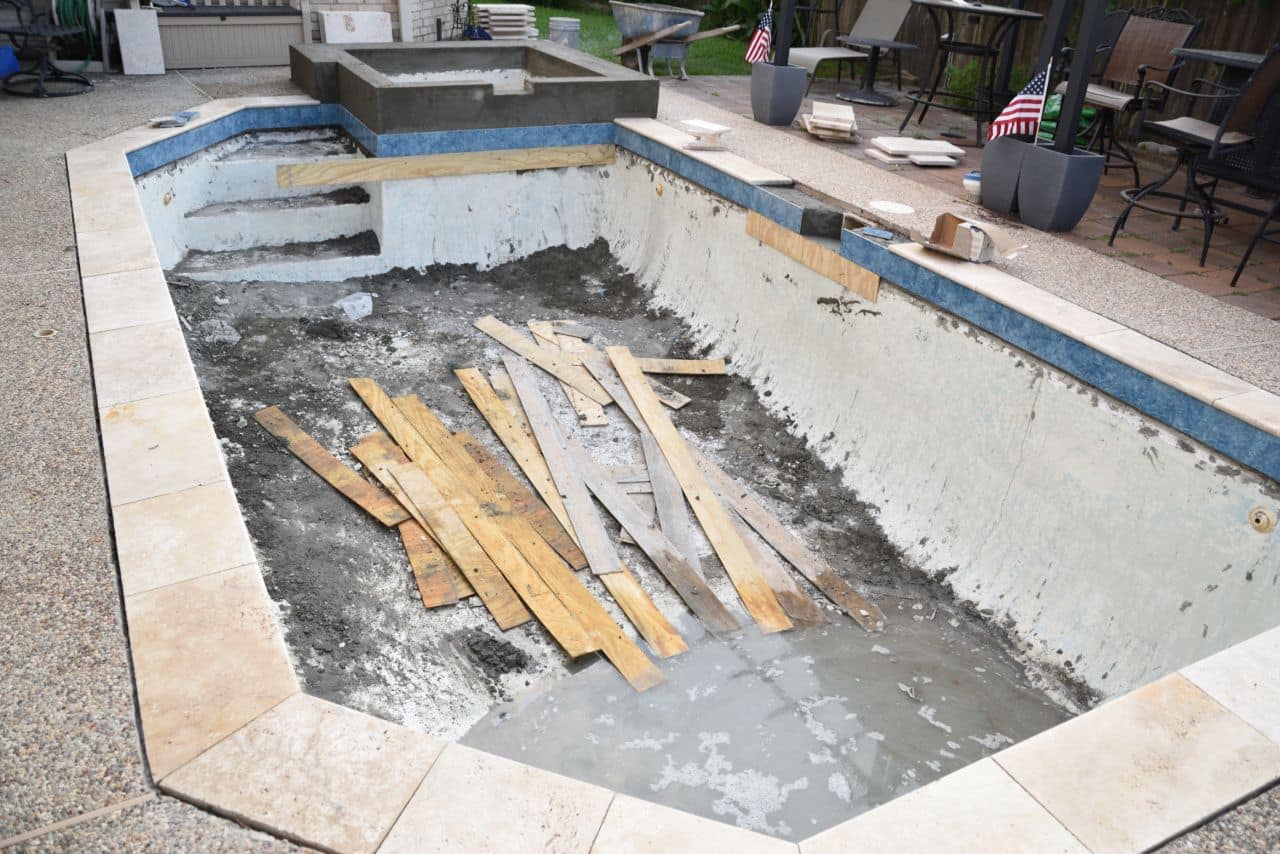 Why Choose Action Junk Hauling for Hot Tub Disposal
That nasty hot tub in your yard has lived its age and is only racking up your bill and consuming too much valuable space. You wish to get rid of the eyesore once and for all. But you also want it to go to the right disposal site, without causing any harm to the environment. Worry not! We are a professional team of hot tub removal, which is ever-ready to do the dirty job for you. Call us today and take back your yard space for that new hot tub or Jacuzzi.
We enjoy the reputation as being a professional junk removal service committed to
Environmental sustainability
Integrity, honest, professionalism
Transparency
Efficiency
Timely availability
24/7 customer support
Cost-effective service
We are on a mission to ensure that the hot tub removal job is done right, that too, at a competitive price.  Let us haul off your broken, damaged, or nasty hot tub to a safe disposal site where it is meant to meet its fate.
If you are looking for a stress-free hot tub removal experience, we can help. Remember, you can't leave the damaged tub by the curb for trash disposal pick up. Do not damage your reputation by opting for unsafe disposal of the hot tub. Nobody would take it.
While you want to free up the space in the yard and add another visually appealing piece, you ought to first get rid of the nasty tub.
Action Junk Hauling has hauled away thousands of hot tubs, spas, and Jacuzzis from difficult-to-access areas. We are knowledgeable in different makes and models of hot tubs and spas and have experience handling the dirty work. Let us take up the task of hot tub removal from your backyard and take it to its final resting place without leaving any mess behind.
We are fully insured and experienced to carry out the task safely, without damaging your property or injuring someone. Leverage our hot tub disposal skills to move your bulky spa out through a narrow gate or safely disassemble the huge tub for the ease of loading, unloading, and disposal.
Hot Tub Removal Cost
The hot tub removal cost can vary depending on the size and weight of the hot tub being disposed of, and whether the hot tub removal includes dismantling the hot tub. It is less expensive if the spa or hot tub is already dismantled.
For more about our junk removal costs.