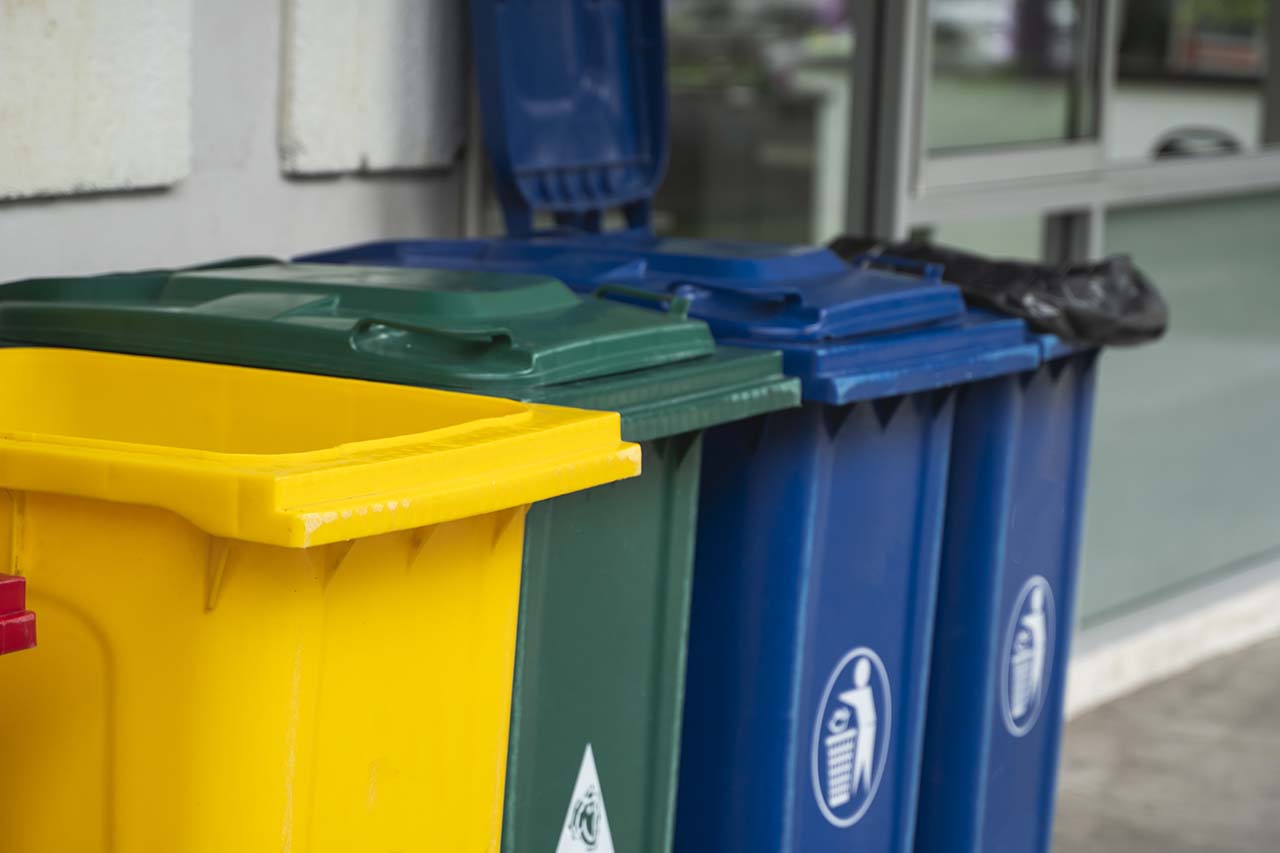 If you live in Portland Oregon then it is important to know the rules for recycling. Action Junk Hauling has created this quick guide to help you understand how to properly recycle plastic bags, plastic bottles, dry metal paint cans, steel food cans, glass, and all other recyclable materials. Portland's resilience access city programs and strict recycling guidelines have contributed to the city's environmental sustainability. Additionally, Portland ensures meaningful access to the resources and information needed to do your part in maintaining the title of being the 9th "greenest" city in the US.
Some of Portland's general recycling requirements are below:
All recycled materials and recycling bins must be curbside by 6:00 am
All containers must be clean
Glass recycling must be free from paper, plastic, and waste
Paper, metal, and plastic can be in the same bin
Used oil must be in a sealed container
When you are ready to recycle in the city of Portland we can help. Feel free to give us a call and read the guide below if you want to avoid hefty fees, lost time, or wasting money. If you are hearing or speech impaired and need auxiliary aids, contact the Oregon relay service for assistance with our recycling guide.
Portland Recycling Rules Explained
Under Oregon law cities with 4,000 people or more must provide recycling services. This means that all Portland businesses and residents are required to separate recyclables, compost, and garbage into three separate bins.
Blue bin acceptable recycling:
Cardboard boxes
Newspapers
Plastic containers
Beverage cartons (empty and dry)
Clean metal
Yellow bin acceptable recycling:
Wine liquor, and beer bottles
Mason jars
Coke bottles
Green bin acceptable recycling:
Grass
Compost
Leaves
Organics material
Redeemable glass bottles can be recycled in your yellow bin, but if want to collect your deposit funds, you will need to take them to the grocery store or bottle drop center.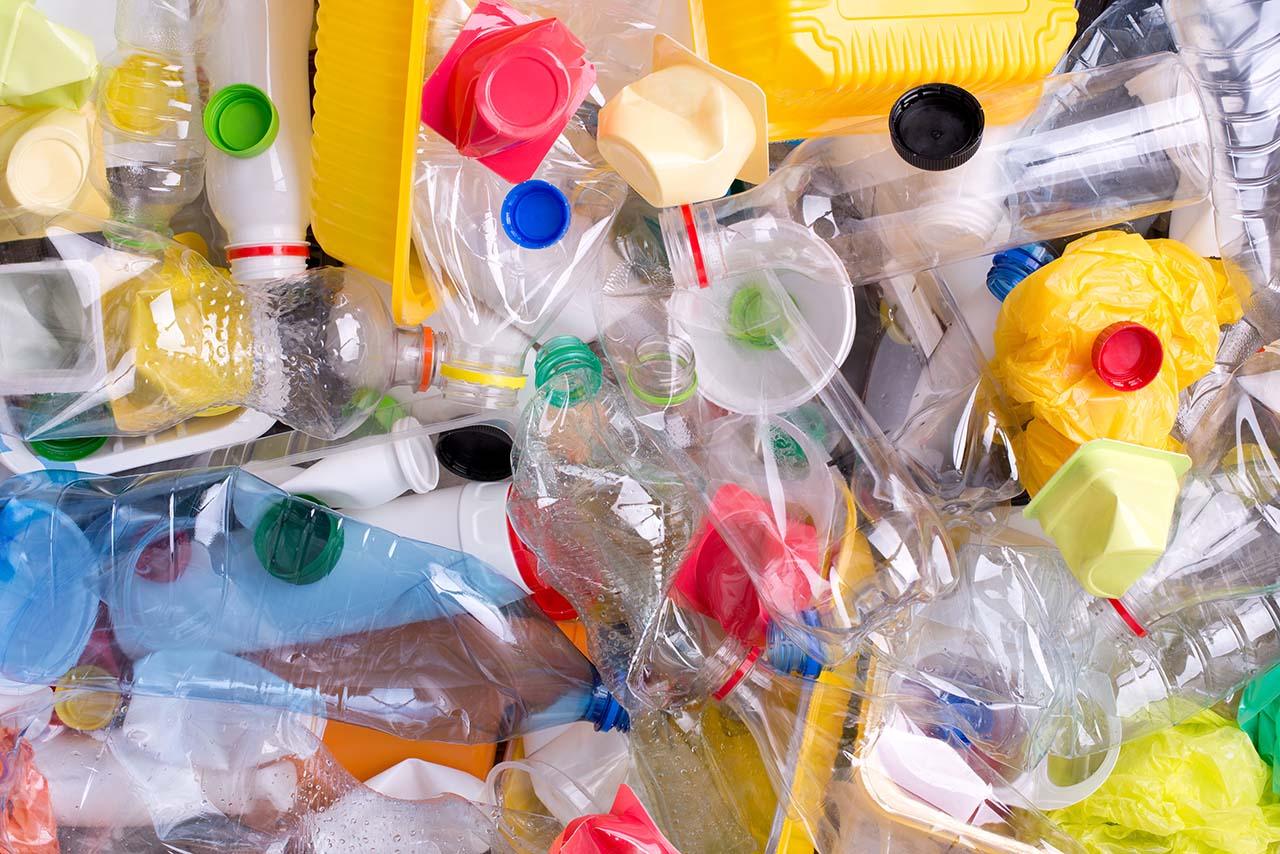 How To Recycle Paper
Do you need to recycle some paper or cardboard? If so, Portland provides curbside recycling and the rules are simple. All paper must be clean and free from food, contaminants, and petroleum residue. When your bin is full, extra paper can be stacked in a bag next to your recycling container for pickup. Shredded paper is allowed if contained in a paper bag.
Some of the acceptable paper recycling is below:
Cereal box
Paper bag
Egg cartons
Mixed paper
Phone books
The following items are not allowed in the paper recycling bin:
Aerosols
Metal
Liquids
Hazardous waste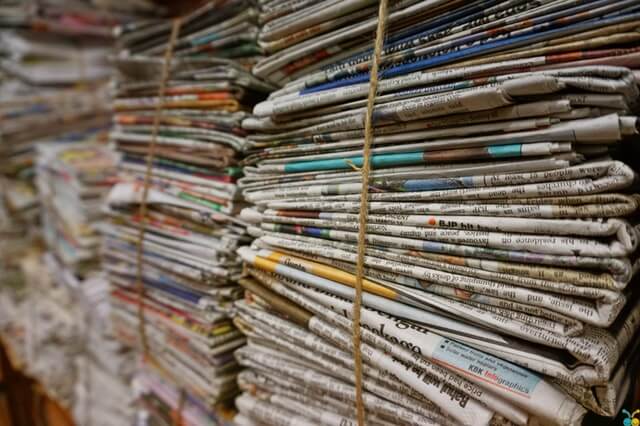 Cardboard Recycling
Do you need to recycle some cardboard in the city of Portland? If so, here is a tip. After your recycling bin is full, you can flatten the extra cardboard, tape it together in one bundle, and set it next to your blue recycling bin for pickup.
Portland does not limit the number of cardboard bundles you can recycle, but they do request that your bundles be no larger than 3 feet in any direction.
Do not mix any of the following materials with your cardboard recycling:
Motor oil
coffee cups
take-out food containers
Paper plates
Food waste
Aluminum foil
Wax-coated cardboard
Pizza boxes
All cardboard boxes should be empty, dry, and flattened. If you need help or have recyclable materials that need sorting, call us.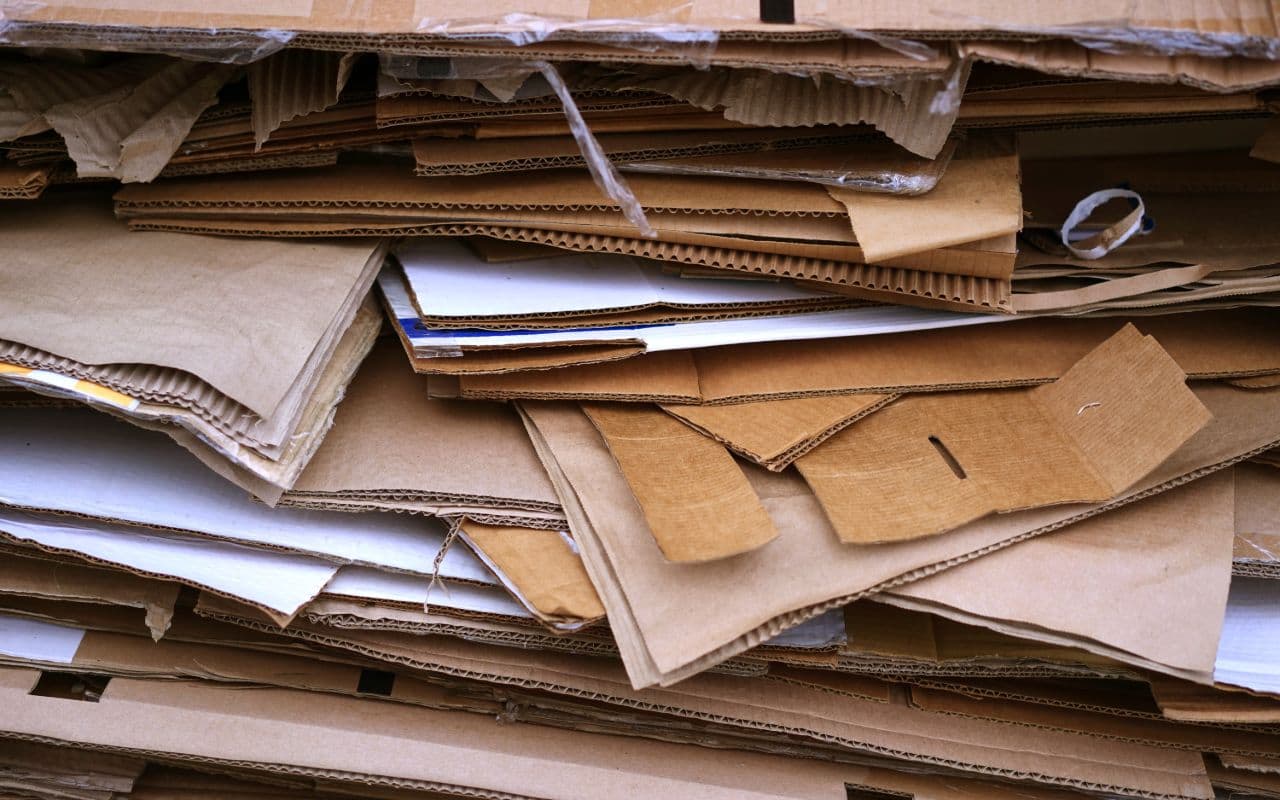 Which Plastics are Recyclable in Portland?
When sorting your plastics in Portland, you have to pay attention.
Plastics recycling in Portland is based on the size and shape of the item. Remember, your items should be clean, empty, and dry before going into your recycling bin. Always remove plastic caps and lids then place them in the garbage.
All of the following plastics are recyclable in the city of Portland:
6oz or larger plastic bottles
Round food containers
5gal buckets
Rigid plant pots
Plastic containers
The following are not acceptable plastic recycling in Portland:
Plastic bags
Plastic caps and lids
Plastic 6 pack can holders
Medicine bottles
Latex gloves
Contaminated bottles
We are available to answer your plastic recycling questions 7 days a week from 7 am-6 pm. If you are audibly/vocally impaired or need auxiliary aids, contact the Oregon relay service to get help with our recycling guide or email us for a free quote.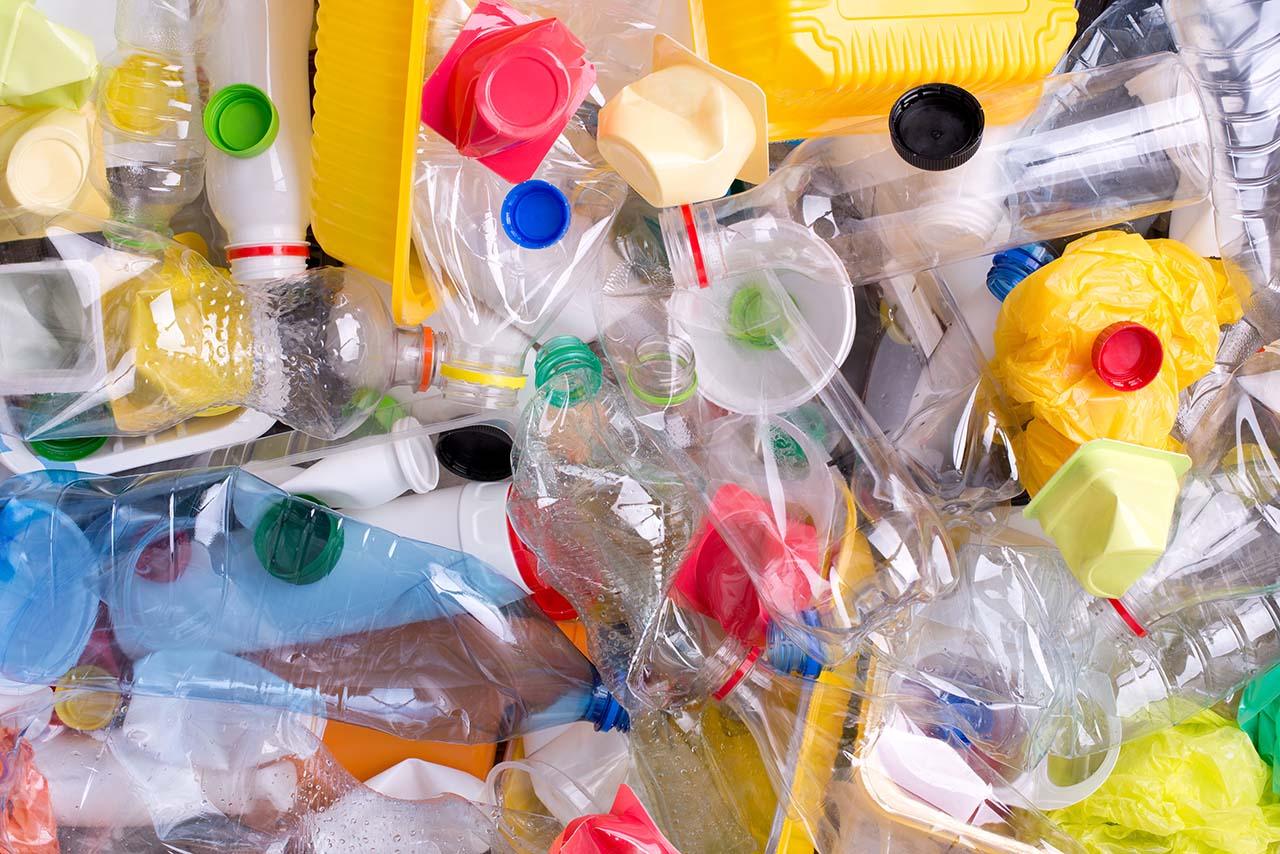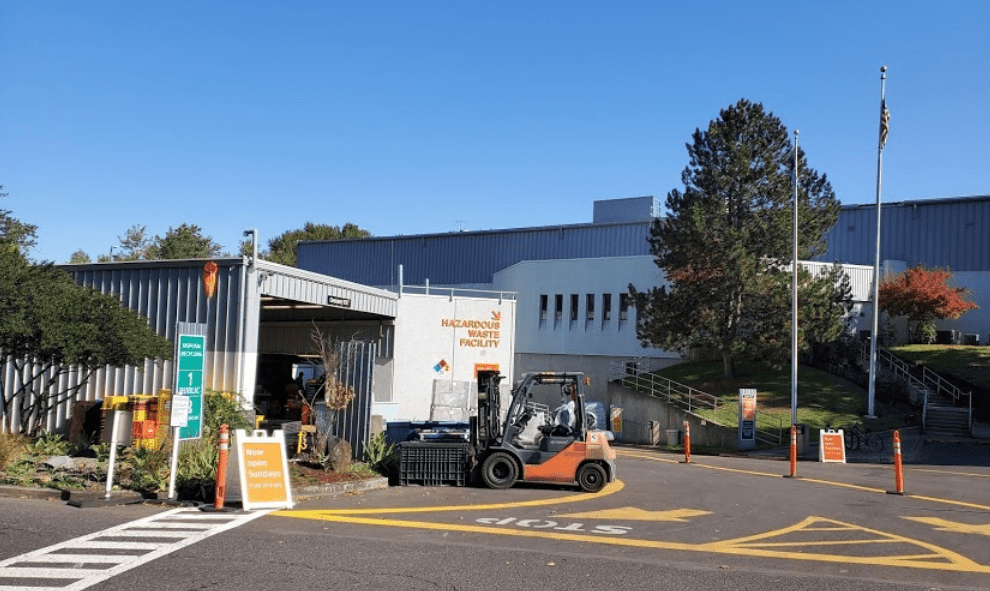 How To Recycle Electronics
Recycling electronics in Rose city can be tricky and not all transfer stations accept them. If you have printers, computers, audio/visual equipment, cell phones, or other electronics, we can help dispose of them properly. Some electronics are considered hazardous waste and are only accepted at a toxic waste station. Additionally, portland ensures meaningful access to resilience access city programs such as Oregon E-Cycles.
Oregon E-Cycles provides safe recycling for a range of electronics. You can take up to seven items under the program to a participating collection or transfer site and recycle them for no charge. Some locations will accept additional items, such as scanners, speakers, or game consoles, but may charge a fee.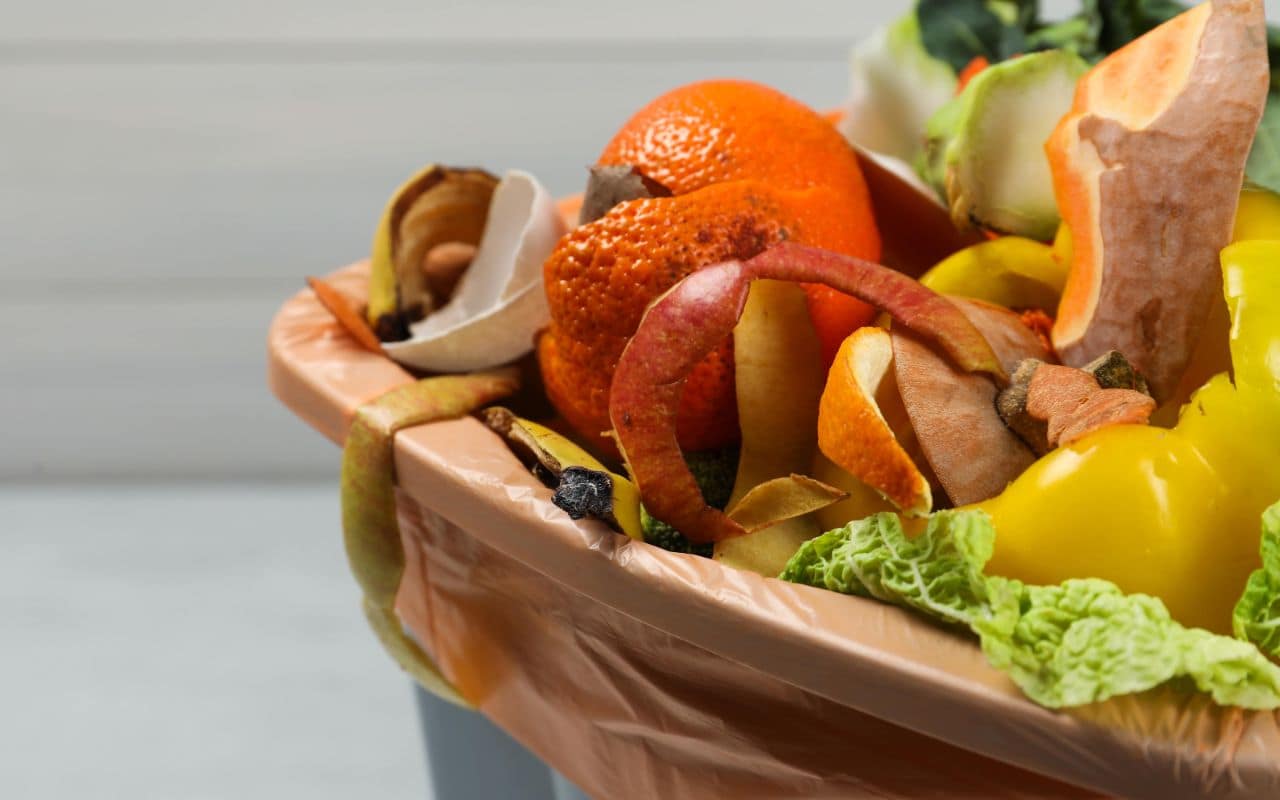 How To Compose Food
Food compost requires two separate containers for disposal. The first container should be stored in your kitchen with a special liner and the second container is used for curbside pickup.
Curbside compost basics:
Food scraps are picked up weekly
Dump food compost weekly (even if half full)
Weight limit is 135lbs
Remove empty containers from curbside within 24 hours
Use approved pail liners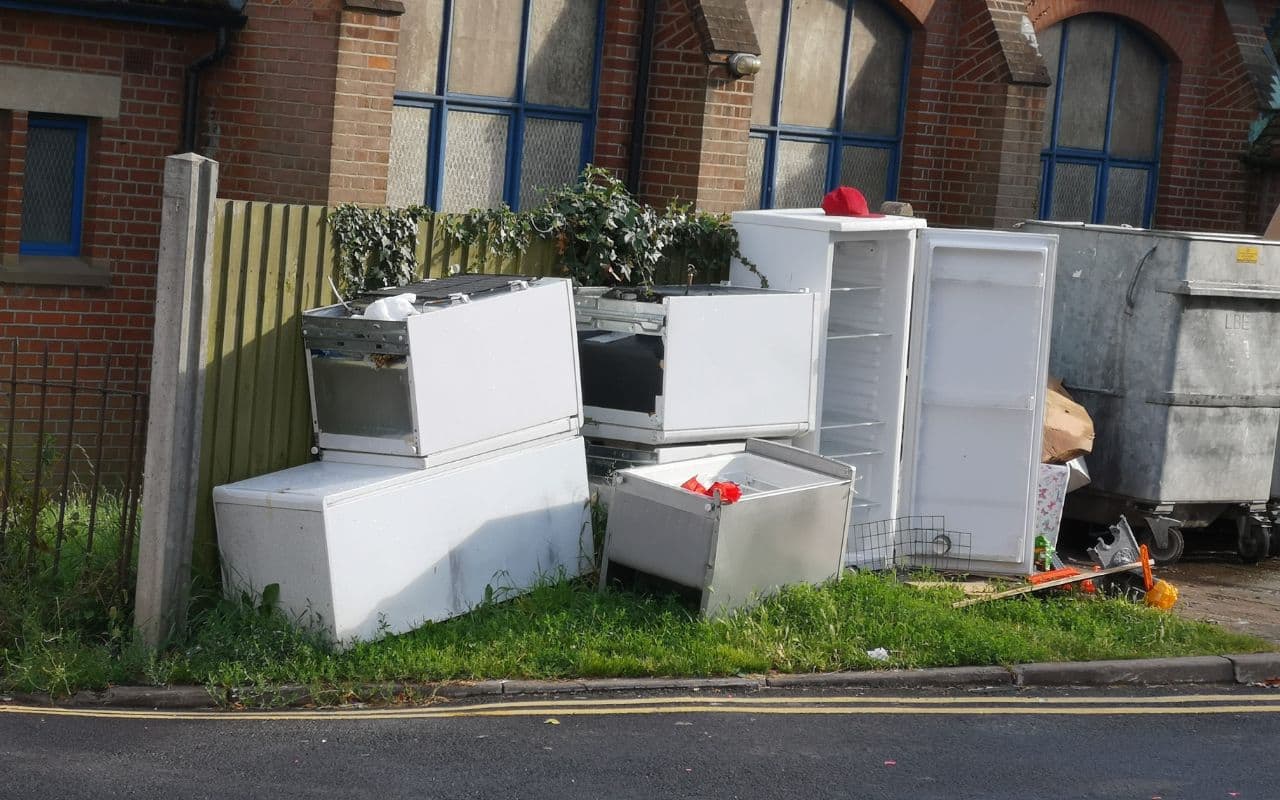 How To Recycle Appliances
Oregon law requires that all large household appliances be recycled.
At Action Junk Hauling, we provide affordable appliance removal services. Alternately, you can self-haul your appliance to a local drop-off site like Metro Central. At most transfer stations, appliances that run on coolant and dishwashers with a plastic casing are not accepted free of charge.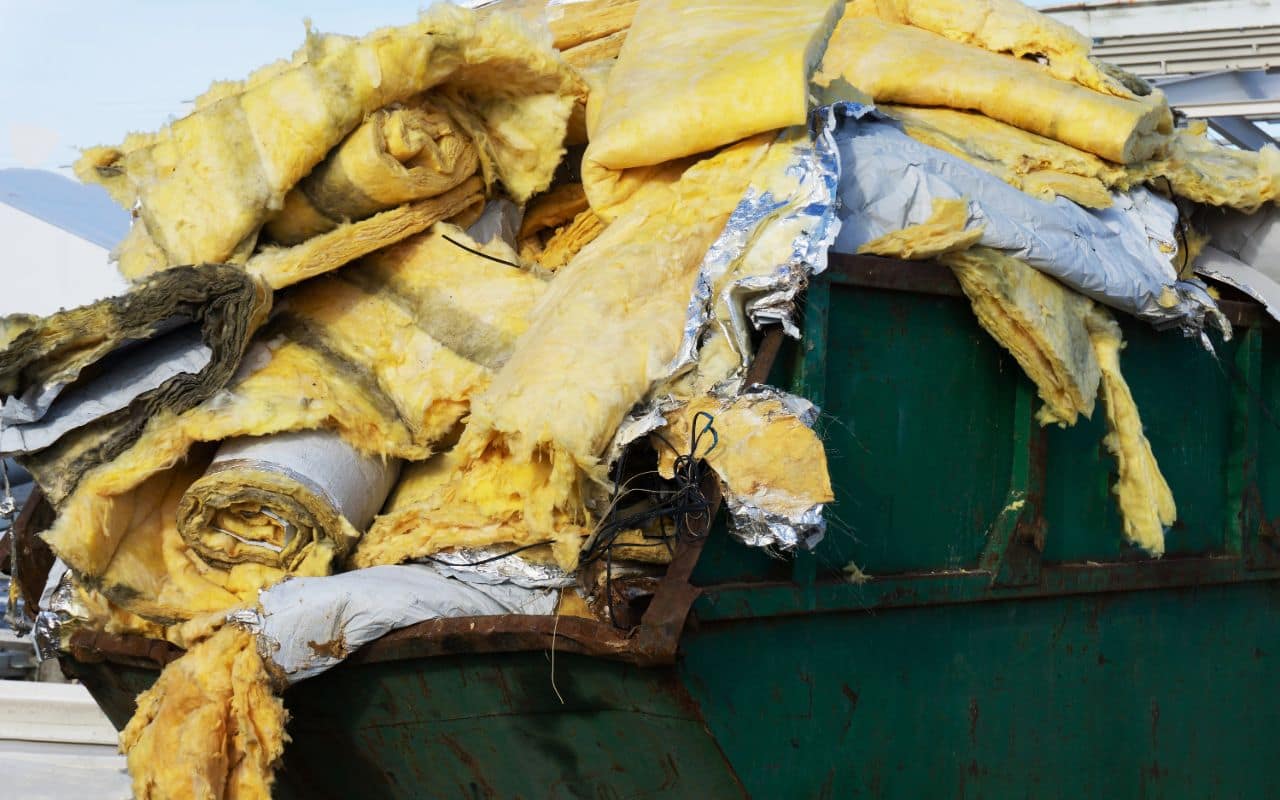 How To Recycle Hazardous Materials
If you want to recycle your hazardous material in Rose city, Metro Central is the closest drop-off location to Portland.
Metro Central accepts the following hazardous waste:
Dry metal paint cans
Motor oil
Light bulbs
Batteries
Electronics
Metro Central in Portland also has city programs that host neighborhood collection events on Saturdays from March through November.
How To Recycle Glass
Recycling glass in your yellow bin will free up space in your garbage can and cardboard/paper recycling bin. All glass containers should be clean, dry, and free of food or paint and other residues. All curbside glass recycling is picked up weekly.
Some of the items below are should not be placed in your yellow glass recycling bin:
Drinking glasses
Light bulbs
window glass
vases
Mixed colors and labels are ok.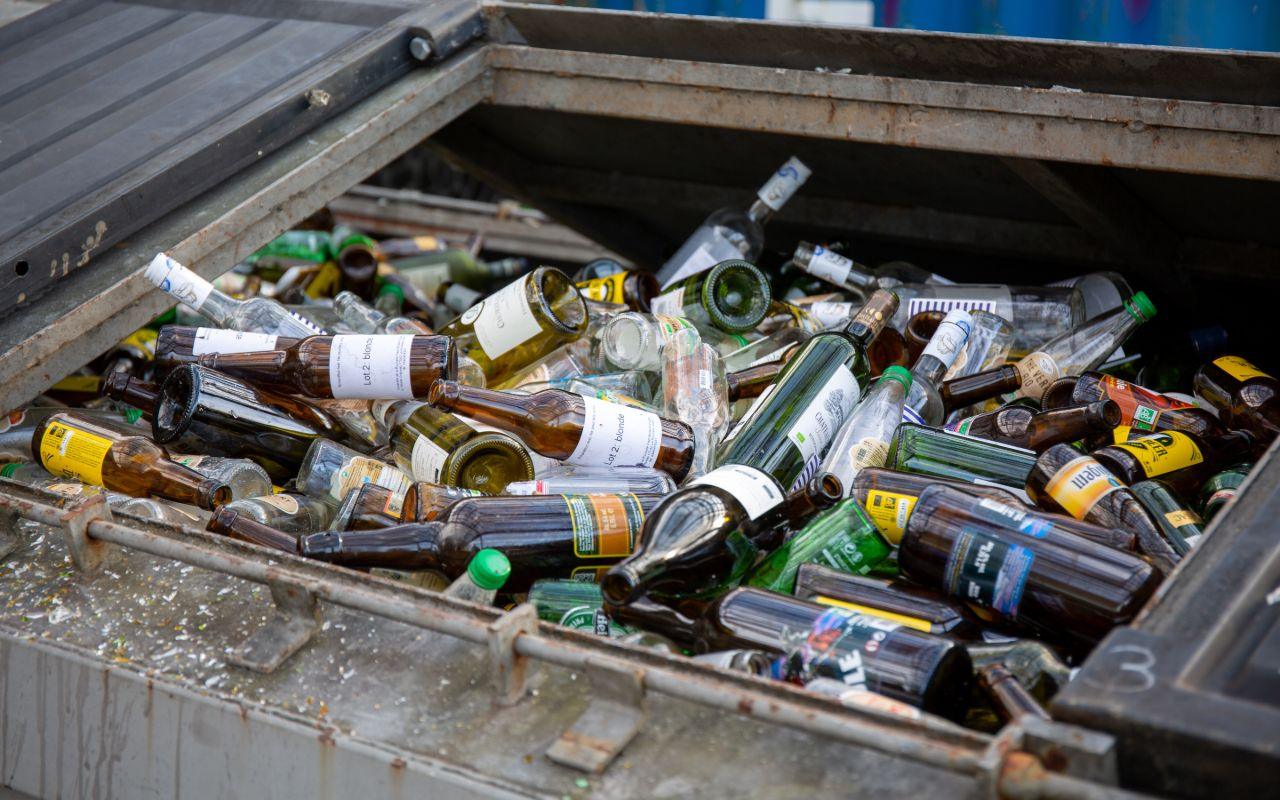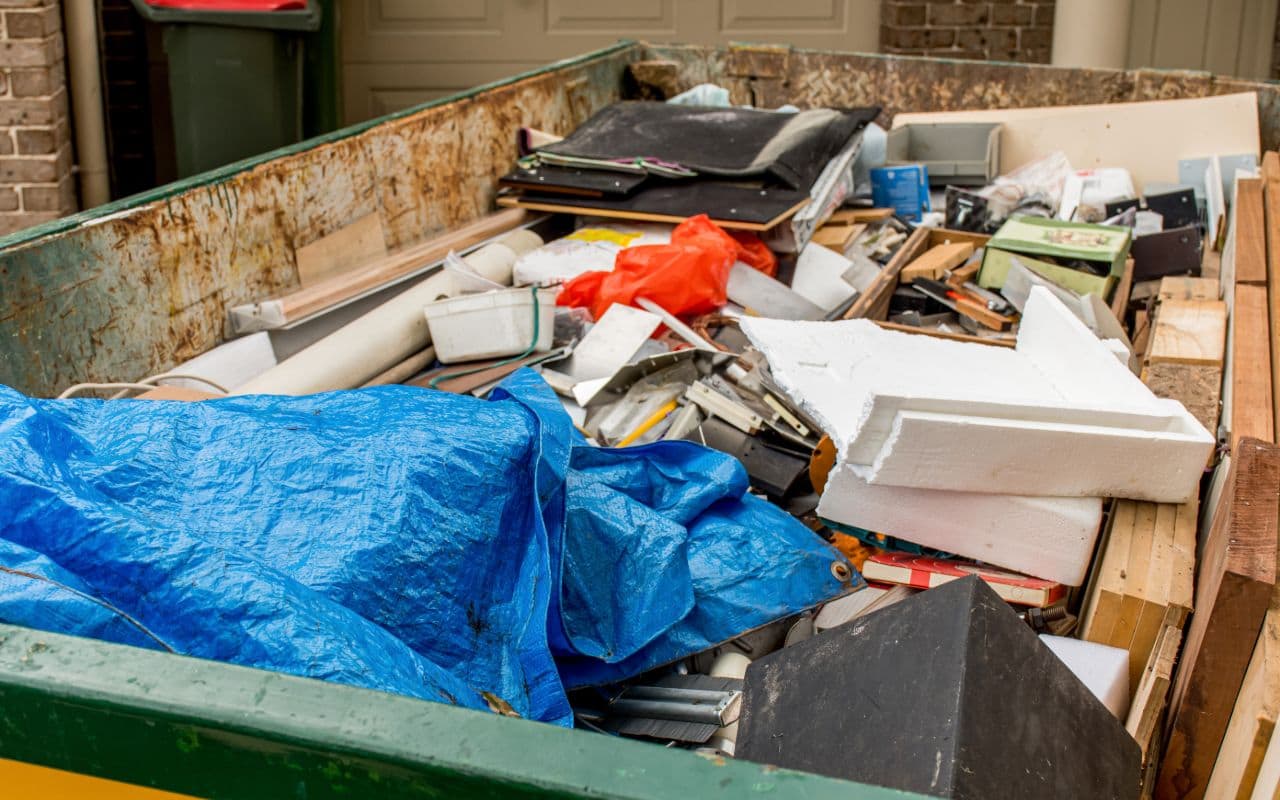 What to Throw Out
Deciding what to keep and throw away is difficult enough at times. Sorting and packing recycling can add another layer of difficulty. If you need help deciphering what waste and recycling go where we can help. We know how to efficiently separate, clean, pack and dispose of all of your waste recycling. We can quickly gather your plastic bottles, plastic containers, empty aerosol cans, aluminum foil, and sort everything while you relax.
Empty aerosol cans
Do you have empty aerosol cans? If so, your empty aerosol cans can be recycled with steel cans in your blue recycling bins.
Appliances-coolant containing
Appliances that contain Freon or other coolants need special handling. Some facilities accept these but may have an age restriction. Call us for further details before disposing of a coolant-containing appliance.
Appliances-large
Large non-coolant-containing appliances are considered acceptable recycling. Large appliances must be picked up by a professional junk removal company or dropped off at a recycling facility that accepts appliances.
Appliances-small
The EPA estimates that 95% of the materials in small appliances can be recycled. Small appliances must be dropped off at a recycling facility or picked by a professional appliance hauling company.
Aseptic containers
Aseptic containers are not 100% paper but they can be recycled curbside.
Block packaging foam – Styrofoam
All air packs and packing peanuts should go in the trash, never in the compost or recycle.
Boats & campers
Portland's landfill does not accept boats and campers. Salvage disposals are accepted at Columbia Ridge, Valley View, and Astoria Transfer Station.
Brick
Most brick can be recycled at your local transfer station. Habitat for humanity is also known for reclaiming useful brick.
Bubble wrap
Bubble wrap and plastic packaging that doesn't conform must be thrown in the garbage.
Building and demolition materials
If you want to save money discarding your demolition materials, work with a professional Junk hauling company or load them into a rented pick yourself.
CDs and DVDs
You can drop off, donate or discard CDs and DVDs in the trash roll cart.
Cardboard
Cardboard is eligible for curbside pickup in Portland Oregon.
Carpet
Contact your regular garbage service provider in advance to arrange for the pick-up of bulky items.
Carpet pad
For a fee, your regular garbage service company can arrange the pick-up of bulky items like carpet pads.
Cell phones
Cell phones do not go in the trash. Companies like Batteries Plus and Whole Foods have reuse drop-off locations for cell phones.
Ceramic tile
Tile can be dropped off at Metro Transfer Station and other dry waste facilities like Hillsboro Landfill.
Coated wire
Coated wire can be put in the trash roll cart for curbside pickup.
Roofing-composition
Roofing composition can be thrown away or taken to a dry waste facility.
Computer peripherals
Computer peripherals can be collected at a drop-off recycling event or taken to Value Village.
Computers and monitors
Oregon's Ecycles partners accept working and non-working monitor units at no charge.
Concrete
Concrete can be dropped off at the Hillsboro landfill.
Creosote treated wood
Metro Central Transfer Station accepts household waste and treated wood from the public.
Dirt
All dirt can be thrown in the garbage roll cart or taken to the landfill.
Drywall
Drywall and its alternative formats are considered garbage and can be taken to the dry waste disposal facility nearest to you.
Electronics
City programs like Oregon E-Cycles Program Electronics allow you to dispose of your electronics at their partner locations.
Engineered wood
The best place to take your treated wood in Portland is the Metro Central Transfer Station.
Ferrous metals
Steel, aluminum, zinc, copper, iron, cast iron, and other ferrous metals can be put in the mixed recycling cart for curbside pickup.
Floppy disks
Old floppy disks should be thrown in the garbage, not the recycling container.
Glass-bottles and jars
Glass bottles and jars are eligible for curbside pickup as long as they are separated and without lids.
Hand tools
Hand tools should be taken to a reputable private recycler or picked up by a professional junk removal company.
Hardback books
Hardback books should be taken to Metro Central Station for proper disposal.
Tanks-heating oil
Tanks should be picked up by a professional junk removal company or taken to a reputable private recycler.
Printer ink cartridges
Printer ink cartridges are considered to be hazardous waste and should be disposed of safely at the Metro Central Hazardous waste facility.
Insulation
Insulation does not belong in the recycling container with recyclables. Insulation can be recycled at Habitat for Humanity Restore on 10445 SE Cherry Blossom Drive, in Portland, OR 97216.
Laser printer cartridges
All laser printer cartridges must be disposed of at the Metro Central Waste Facility on 6161 NW 61st Ave. in Portland, OR 97210.
Magazines
Magazines can be discarded curbside with your mixed recycling materials and shredded paper.
Microwave ovens
Action Junk Hauling can easily recycle your microwave oven or you can drop it off at an electronics recycling company.
Scrap paper
Scrap paper (excluding torn food containers) can be placed in your recycling container with junk mail and other recyclables.
Newspaper
Newspaper are recyclables can be placed in your blue cart with your junk mail and milk jugs. Contaminated newspapers must be collected separately.
Copier and computer paper
For large amounts of copier or computer paper, dropping them off at the Metro Central Transfer Station is your best option.
Packing peanuts
Packing peanuts are garbage and should not be kept in the same container as mixed paper. Packing peanuts and styrofoam should be thrown in the garbage.
Paint – architectural
When you are ready to discard your paint, take it to the Metro Hazardous Waste Facility or a local paint store like Sherwin Williams.
Paperback books
Similar to hardback books, paperback books are eligible for drop-of at the Metro Central Transfer Station 7 days a week.
Plastic bags
Some grocery stores will accept plastic bags in a plastic bag recycling drop-off bin. Check PlasticFilmRecycling.org for more details.
Plastic bottles and jars
Plastic bottles 6 ounces or larger are accepted in mixed recycling and picked up curbside.
Plastic buckets
Plastic buckets 5 gallons and smaller can be placed in your blue cart and recycled with plastic.
Plastic clamshells containers
Plastic clamshells are NOT included in mixed recycling programs, therefore, should be thrown in the garbage.
Plastic drums and barrels
Plastic drums and barrels should be clean and free of hazardous waste then dropped off at either Metro Central or Metro South Transfer station.
Plastic film
All plastic film is garbage and can be thrown away in your trash can.
Plastic tubs
Put tubs in your household cart or bin marked with a blue sticker or sign indicating that it is for Recycling.
Plate glass
Municipal facilities like Metro Central Transfer Station accept household waste and bulky waste materials such as plate glass from the public.
Foam food trays and containers
Always dispose of food trays and containers in your waste can. This excludes egg cartons and beverages bottles.
Porcelain fixtures
Always remove internal mechanisms before recycling your porcelain fixtures. Recycling facilities will crush porcelain and ceramic fixtures to use as fill.
Power tools
Power tools can be donated to Habitat for Humanity ReStore (Beaverton) or thrown in your garbage can.
Pressure treated wood
All pressure-treated wood goes to the dry waste facility or to a municipal disposal facility like Metro Central Transfer Station.
Rock
The best way to recycle rock is to take it to a local landfill such as Grimm's Fuel Company at 18850 SW Cipole Rd in Tualatin OR.
Rubble
Rubble should be sorted and taken to a landfill like Farmington Landfill in Aloha OR.
Salvaged and used building material
Used building materials that are in good, reusable condition can be recycled at Habitat for Humanity in Beaverton or donated.
Sand
Most landfill companies like S&H Landscape Products & Supplies in Tualatin OR recycle sand for a fee.
Sawdust
If you need to get rid of some sawdust you can start with filling your trash can. Avoid missing with plastics.
Sod
Sod is accepted at Metro Central Transfer Station as well as your local Woodco landfill in Beaverton.
Drums
Pride Recycling depot in Sherwood accepts steel drums. Some recyclers cannot accept drums that previously contained hazardous waste.
String lights
Busted string lights can be put in the garbage or taken to a metal recycler.
Televisions
TVs are covered devices under the Oregon E-cycles program and can be taken to Cricket Wireless, Value Village and other E-Cycle destinations in Tigard OR.
Terra cotta
Clay items and terra cotta can be tossed in the garbage and placed at your curbside for pickup.
Tires
Automobile tires can be discarded at the Tulation Landfill or the Metro Transfer Station for a fee.
Tyvek
If you have Tyvek that needs to be tossed, you are allowed to do so in your household waste can.
UPS battery backup
Batteries are considered hazardous waste and should always be taken to the appropriate waste facility such as Batteries plus or Metro Hazardous Waste Facility.
Untreated wood
The Tualatin Valley Recovery Landfill accepts untreated wood and other dry bulky waste items.
Vehicles
Automobiles should be hauled by a professional junk hauling company or taken to C&M Recyclers.
Video and audio tapes
Video and audio tapes can be thrown away in your garbage according to the Oregon Department of waste and recycling.
Pallets
Take your pallets to the Metro Central Transfer Station or to the Pallet Doctor in Cornelious WA.
Yard debris
If you have a curbside yard debris service, put the organic material in your yard waste cart.
City of Portland OR Recycling Information & Resources
If you are looking for information on how to recycle motor oil, food containers, recycled materials, drinking glasses, milk jugs, flower vases, and other recyclables, call Action Junk Hauling. We can help!
Alternatively, Portland has several informative resources for recycling including the ones below: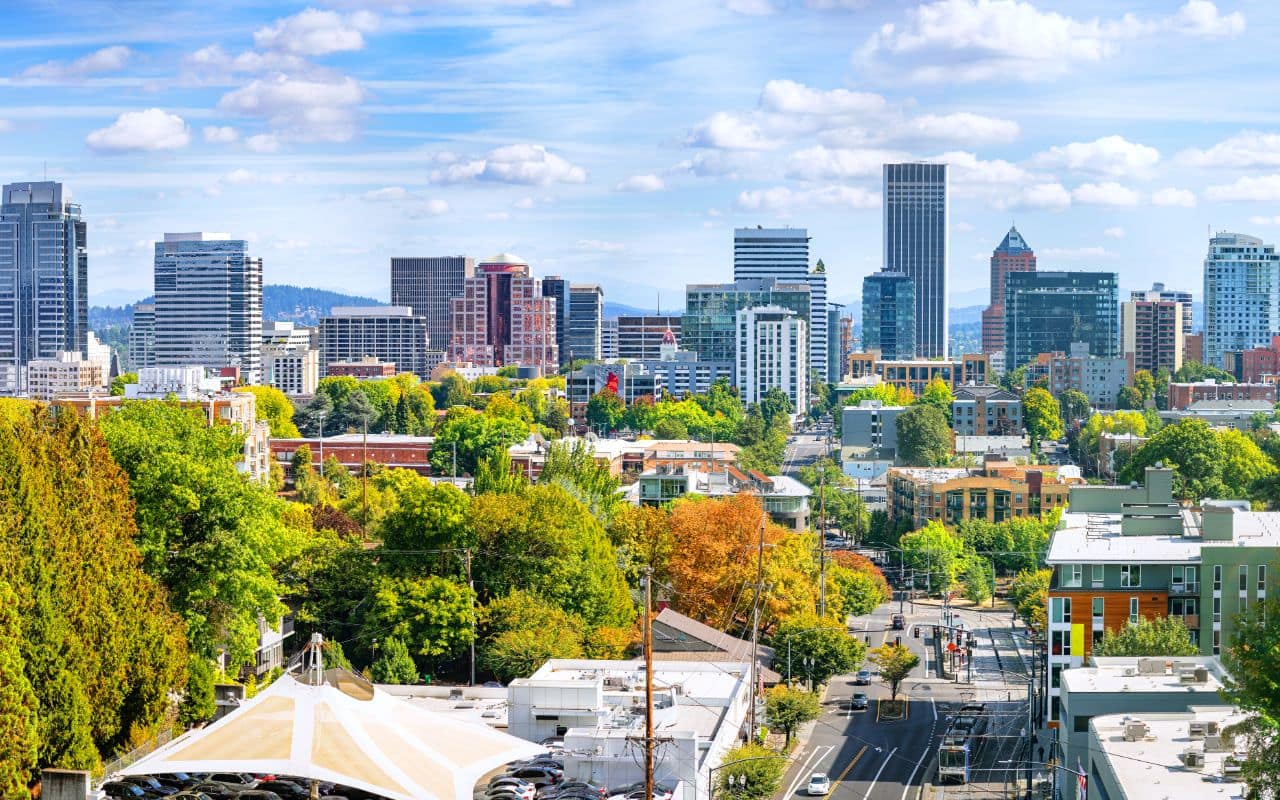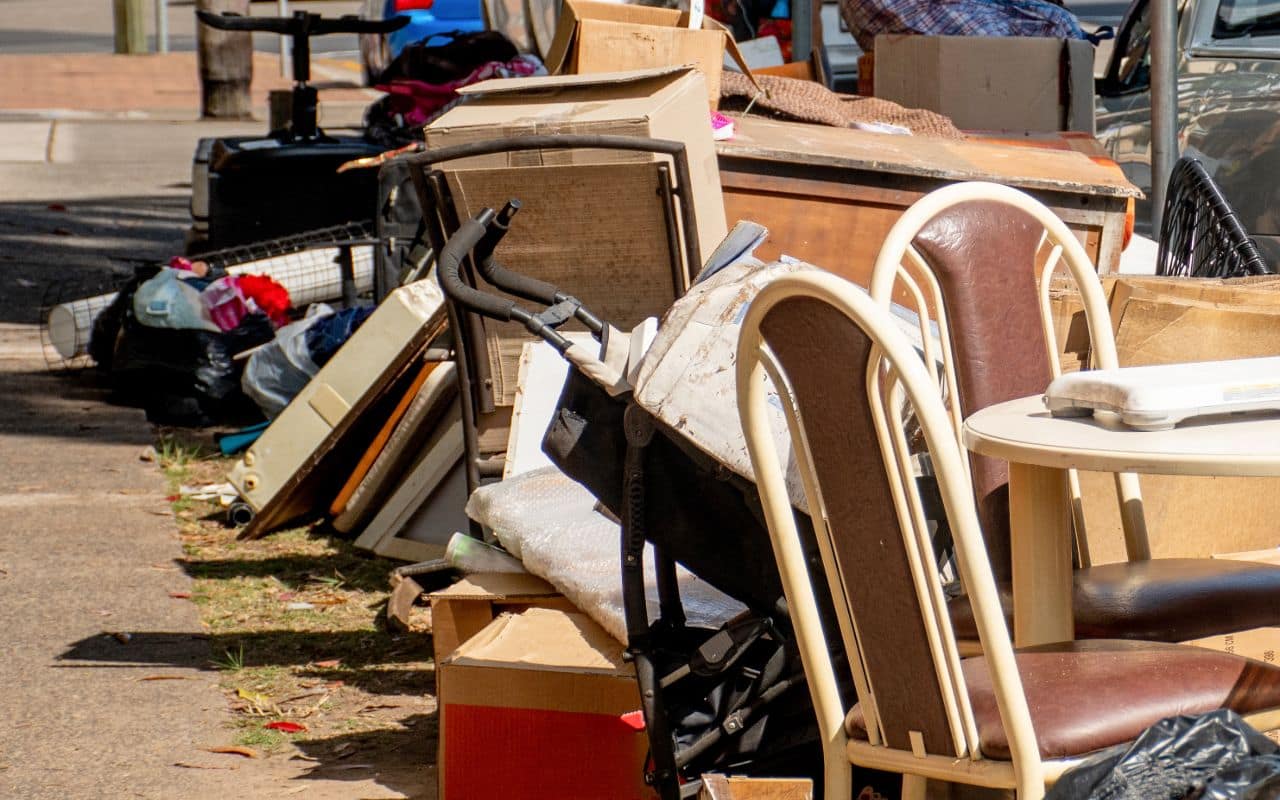 We Can Pick Up & Recycle Your Junk
Do you want to contribute to environmental quality in Portland Oregon? If so, call us today. We know how to efficiently remove buckets, motor oil pesticides, plastics, compost, cardboard, and all other junk. Our junk hauling company practices sustainable and responsible disposal methods.
Customers call us in Hillsboro, Beaverton, Portland, and beyond because we are affordable, convenient and we always show up on time. Plus we are open 7 days a week.
Recycling Guide
Can you recycle old carpet? Where do you take old brick and concrete? Is it worth hiring a company to throw out demolished construction materials? Get answers and decide for yourself
Looking for Professional Portland Junk Removal?
Allow Action Junk Hauling Pros to clean up the mess.
Get started with a free same-day estimate. From there, we'll schedule a pick-up time at your earliest convenience, collect your junk, and dispose of it responsibly.
We look forward to working with you!