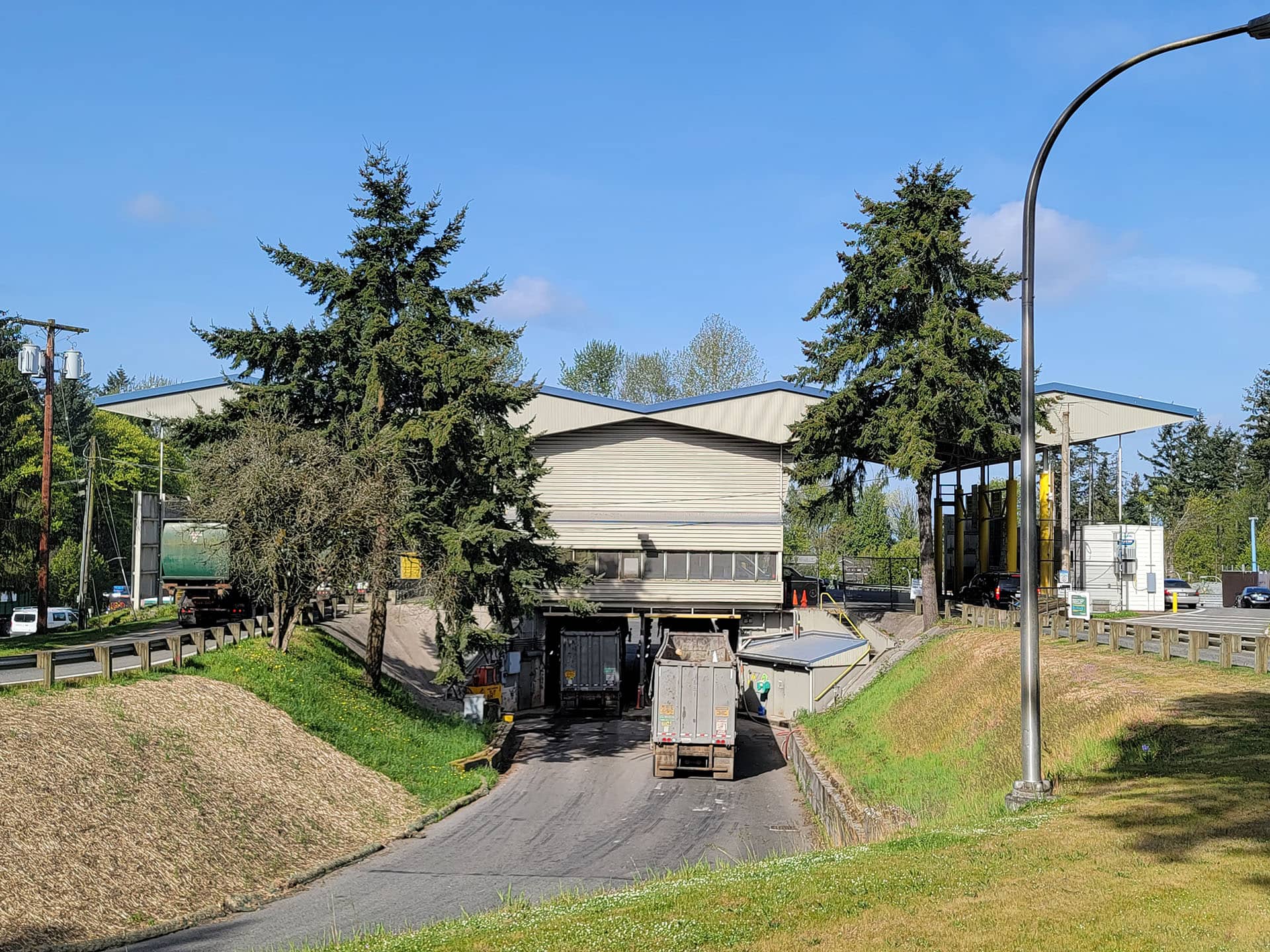 For all residents who live in King County's 98033, 98034, or 98083 zip codes that are ready to dispose of waste materials at a collection site, it's best to use the
Hughton Recycling and Transfer Station
.
This the closest waste disposal facility.
Hughton garbage dump in King County accepts solid waste, recycling plus all kinds of other garbage for a low fee.
There is no need to separate your household waste from yard waste but you will need to separate your recycling.
Save time, money, and energy at Houghton Transfer Station. Remember, unsecured loads will be charged a fee and all loads should be free from any hazardous or forbidden materials before you visit the waste facility.
Additional information about your local county transfer station, alternative disposal facilities, load/unload best practices, per-entry minimum fee, restrictions, or other essential public health information scroll down for the complete dump guide for the Houghton dump in King County.
Houghton Transfer Station's – Location & Hours
When you're vehicle is loaded and you are ready to dispose of your scrap metal, recycling, or yard waste materials, use the map below to locate the Houghton dump quickly:
Address:
11724 NE 60th St
Kirkland, WA 98033
206-477-4466
Service Hours:
Mon-Fri: 8 a.m. – 5:30 p.m.
Sat-Sun: 8:30 a.m. – 5:30 p.m.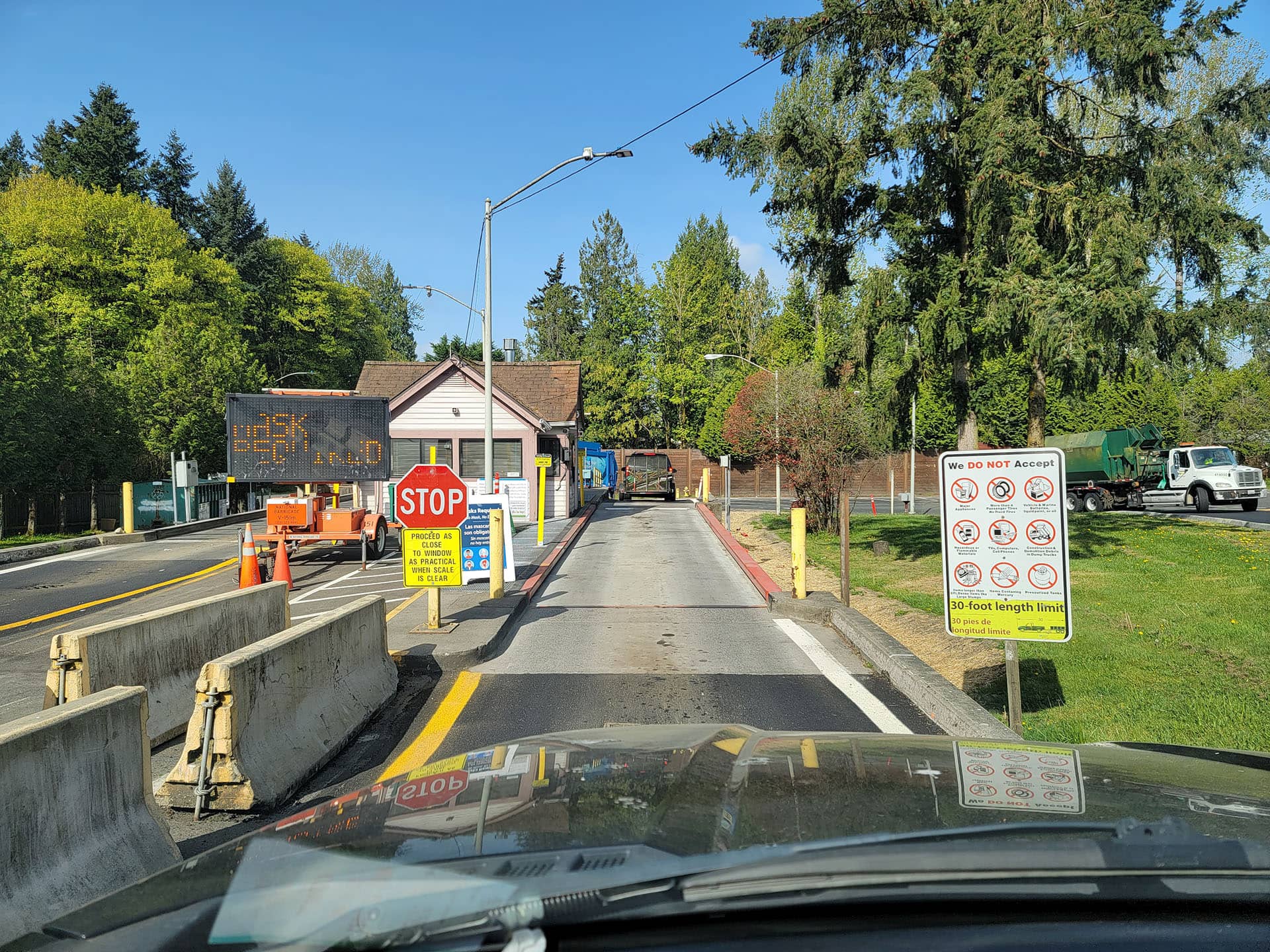 Houghton Transfer Hours
Houghton garbage transfer station is open seven days a week. Customer service hours on Monday through Sunday are from 8 a.m to 5:30 p. m. and on Saturday/Sunday from 8:30 a.m. 5:30 p. m.
For more information visit their website or call 206-477-4466.
This facility does not offer services on three major Holidays.
Houghton Holiday Schedule:
Thanksgiving
Christmas Day
New Year's Day
Occasionally a customer may have a schedule that might limit their ability to haul their own junk to the dump. When self-haul isn't an option or typical curbside recycling and garbage service isn't enough, contact Action Junk Hauling for a free quote.
In King County we have a fleet of dump vehicles, practice social distancing, value our customers, follow state law, load quickly, and do our part to protect the public.
Action Junk Hauling actively follows all COVID 19 precautions and is available to help in King County WA and surrounding areas.
Houghton Transfer Stations Dump & Fee Schedule
The cost of waste disposal depends on the type of material, vehicle type, and weight being accepted. All vehicles are subject to paying a minimum fee per haul.
These prices are current as of Jan 1, 2021.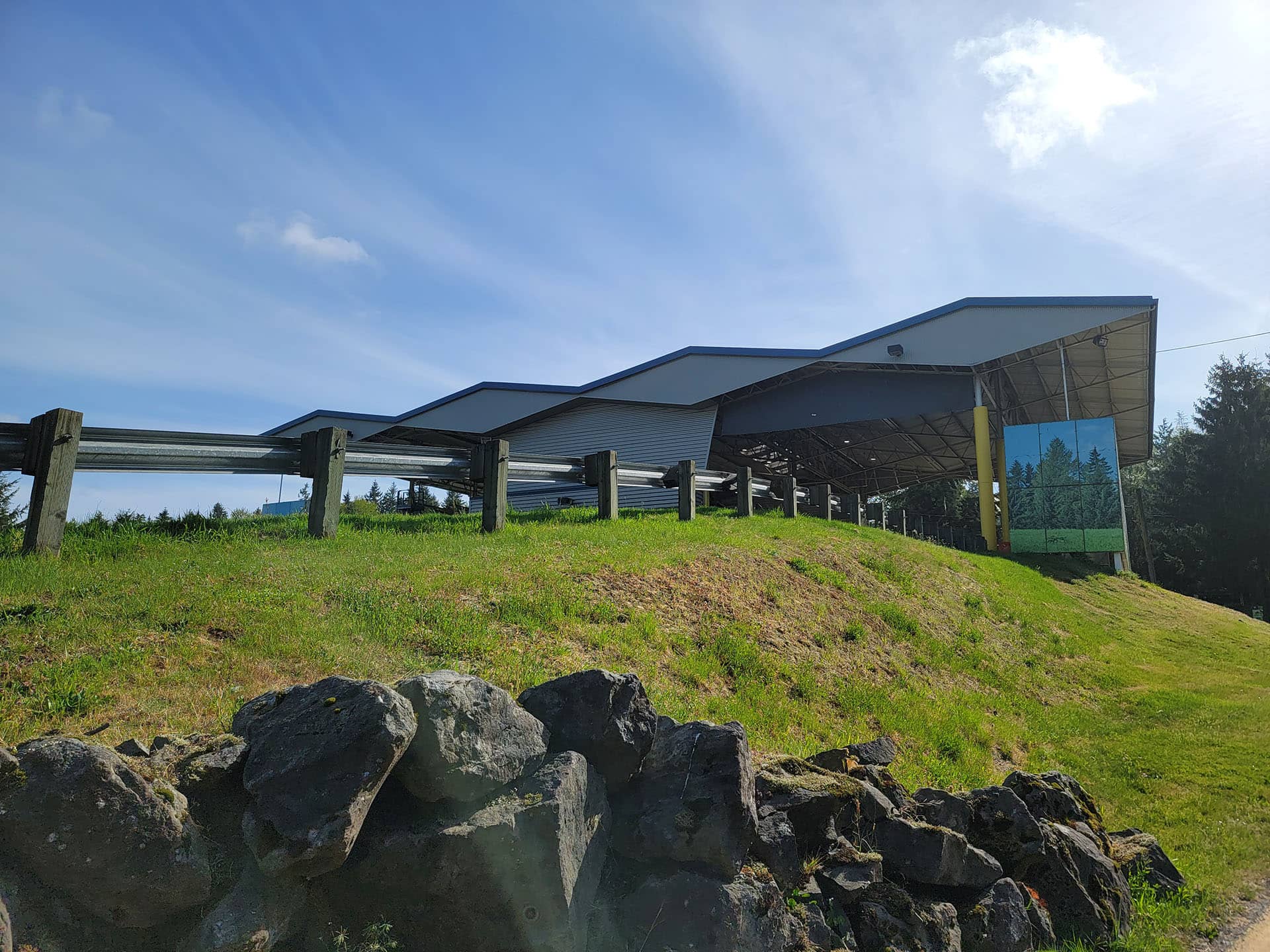 Remember, in King County sedans pay only the minimum fee for their loads. All other vehicle types including utility vehicles will be weighed and charged for the actual weight disposed of based on the per ton fee.
To receive a discount for your haul, eligible customers must show their ORCA LIFT, EBT, or ProviderOne card at the facility entrance and exit after collection.
Note: Residents of the cities of Seattle and Milton are not eligible for this discount. Non-profits have separate discount pricing shown here.
Who Can Use the King County Transfer Station?
The Houghton dumpsite is open to the public and is adhering to all statewide covid 19 mandates. They accept waste from all king county city residents and businesses. Houghton is available for use from Jan to Dec.
For your safety, please follow these guidelines when visiting the transfer station:
Watch for moving vehicles
Keep children and pets in the vehicle
Turn off your cell phone
No smoking or vaping
Follow directions from station staff
Use extreme caution – all customers
Anyone who decides to visit a solid waste division must follow the following safety guidelines. For additional resources or to learn more about covid 19 protocols, unsecured loads, hazardous materials, and general waste management precautions, contact the Houghton dump before you self-haul.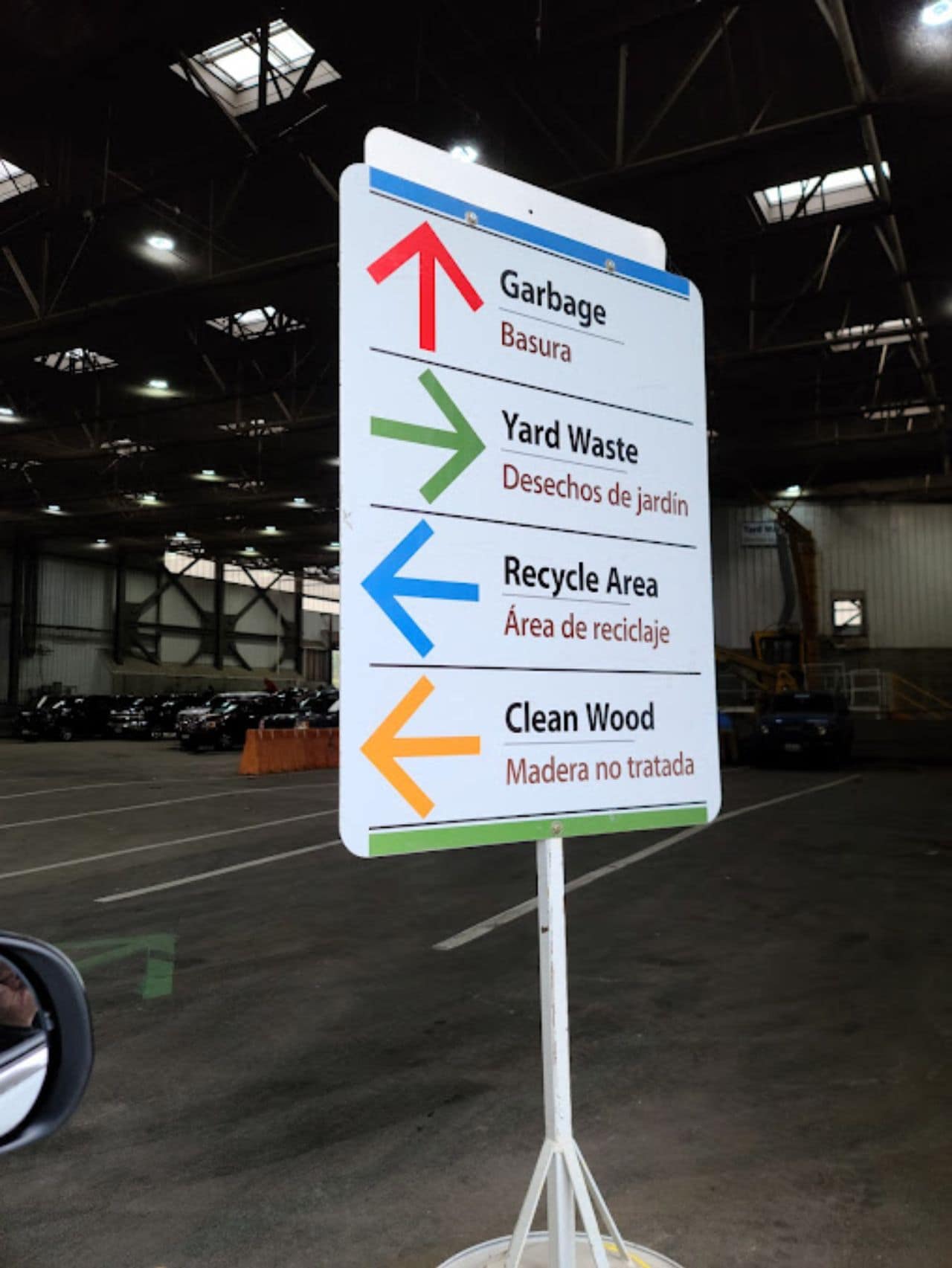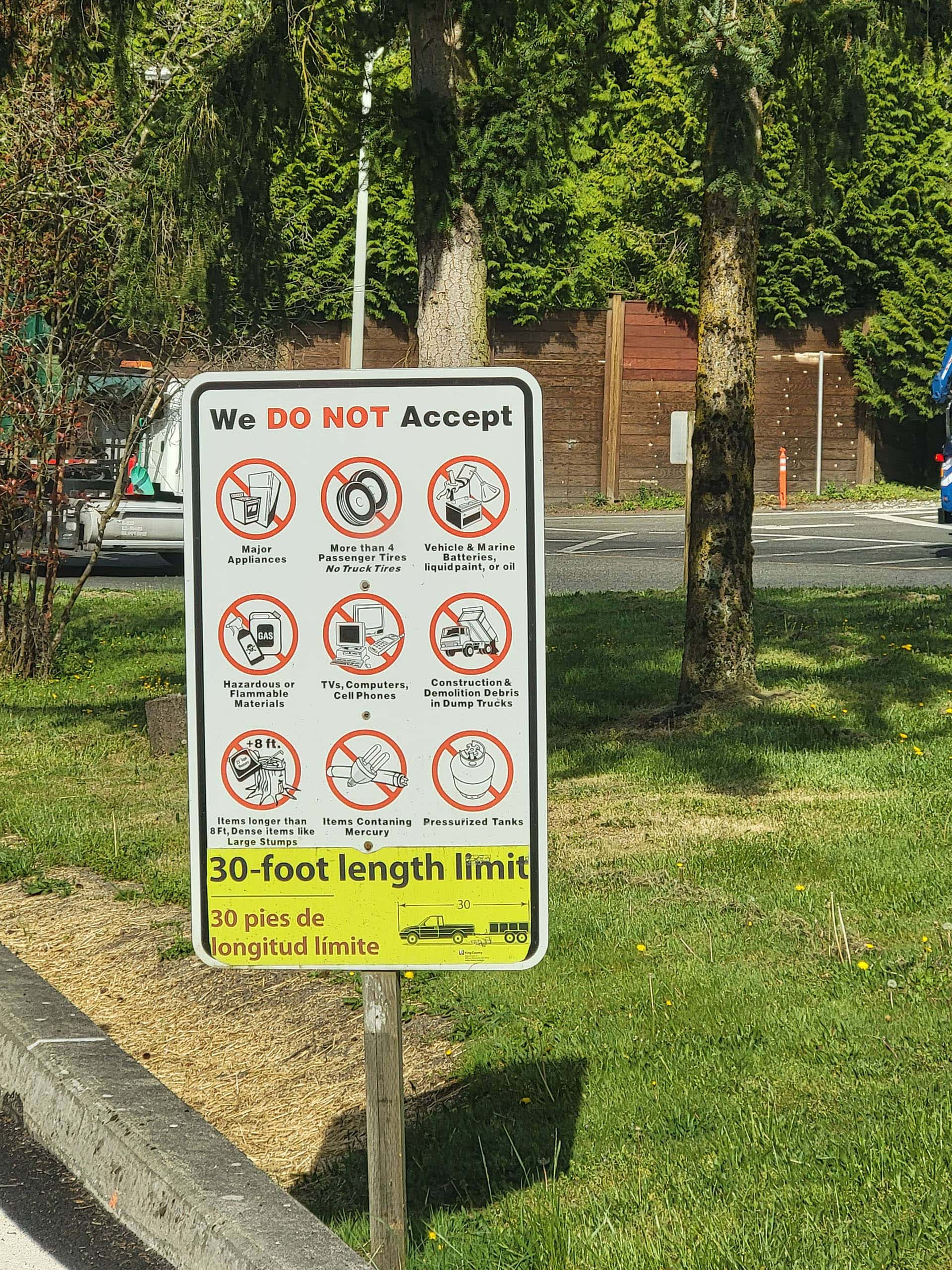 What Do They Take?
Services vary per dump site within the King County solid waste division. At Houghton, they accept a wide variety of materials excluding toxic and hazardous materials.
The Houghton dump in King County accepts the following types of waste within their service area:
Household trash
Common construction debris that is under 2 feet by 2 feet by 2 feet that weigh less than 200lbs
Old food
clean wood
Recycling
Yard waste
To dump these items, you will be charged a minimum fee per load or per ton depending on vehicle type. At Houghton, oversized vehicles measuring more than 30 feet bumper to bumper are not allowed.
For more info about the restrictions for fill sites in King County, visit King County's disposal restrictions page. All customers must follow covid 19 protocols while on site.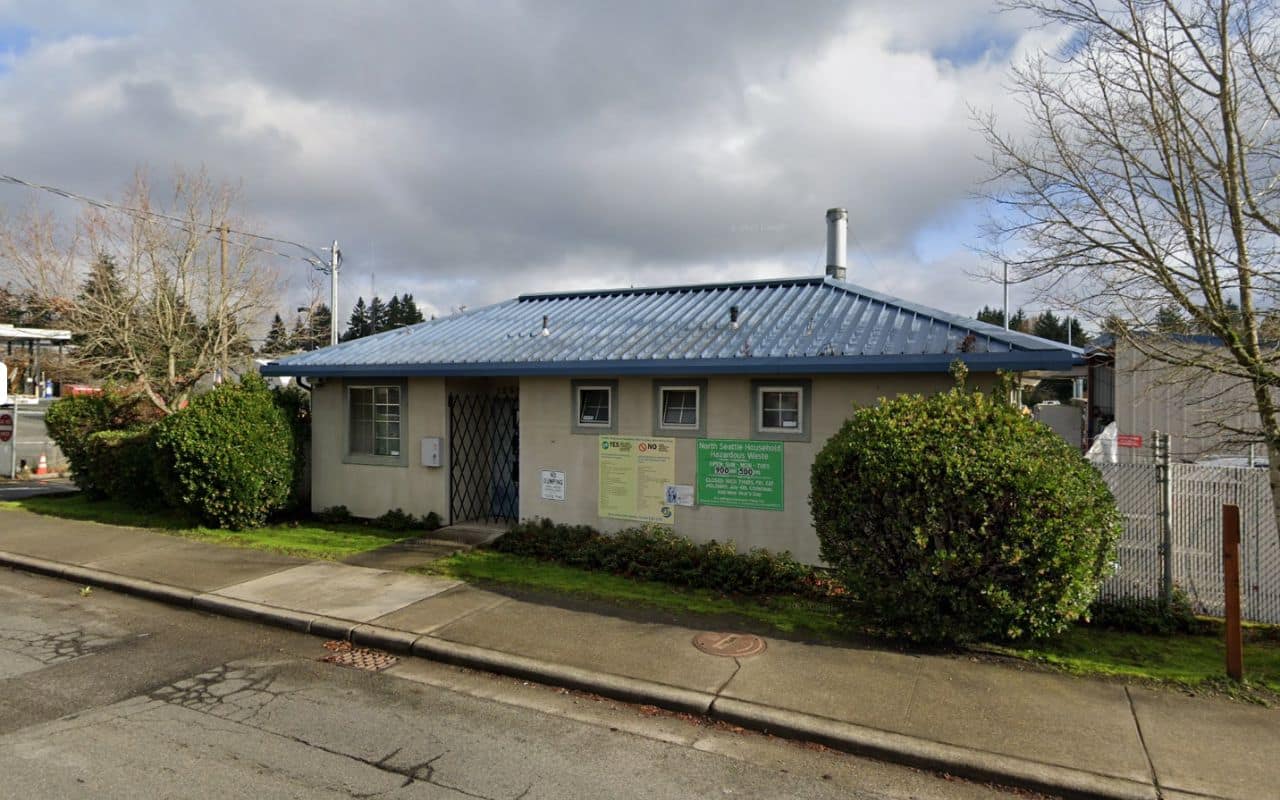 Houghton Recycling Center
The Houghton station is part of the King County solid waste division. The solid waste division helps transfer stations organize the disposal of recycling, yard waste, clean wood, garbage, and more.
At this facility, corrugated cardboard is NOT accepted as garbage. If you have specific recycling questions and need information for your service area, call (206) 477-4466. King county's recycling restrictions vary from site to site.
For example, Houghton has different restrictions compared to Cedar Hills Regional Landfill, the Factoria dump, and the Tacoma Transfer Station.
Examples of what types of recycling are accepted at Houghton can be found below:
Mixed glass
Aluminum cans
Books
Cardboard
Steel/Tin
Newspaper
Textiles
Scrap Metal
The Houghton dump accepts recycling for free. More information about Houghton's recycling services can be found here.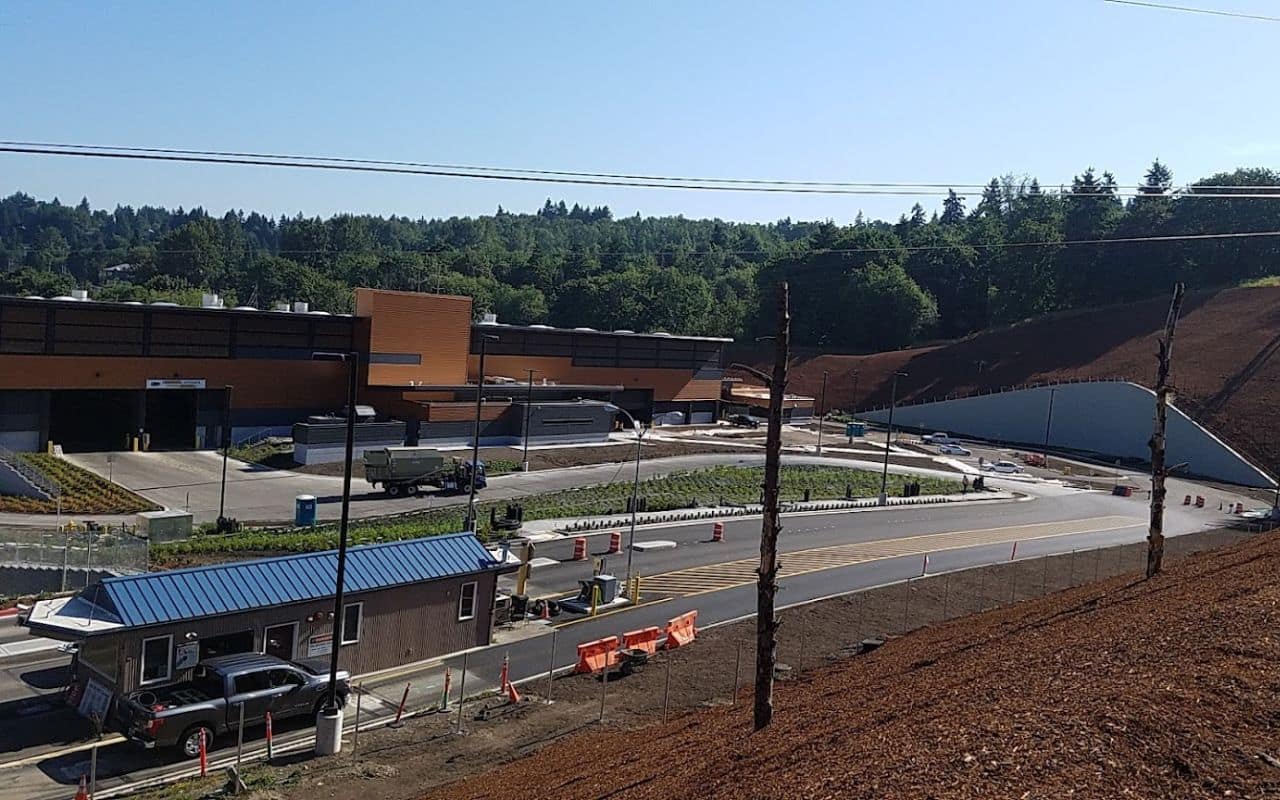 How to Prepare for Your Dump
Transfer stations and recycling centers like Houghton want you to be safe when you recycle, dump or dispose of your waste. The King County solid waste division provides customers the dump services they need but it's your responsibility to use these self-services safely.
Self-haul customers are also asked to do the following when paying for their dump fee:
Pay for the fee with a card rather than cash
If you pay by your transfer fee cash, please use the exact change.
Stay in their vehicle while waiting at the scales
Stay at least six feet from other customers and employees per to
Remember: You could be charged a fee if you arrive at a facility with an unsecured load.
Factoria Toxic Waste Address:
 13800 S.E. 32nd St., Bellevue
Hours: Tuesday – Friday, Saturday, and Sunday – 8 a.m. – 4 p.m. (Tues-Fri), 9 a.m. – 5 p.m. (Sat-Sun)
South Sea Toxic Waste Address:
8100 2nd Ave S Seattle, WA 98108
Hours: Thursday – Saturday 9:30 a.m. – 4:30 p.m.
South Sea Toxic Waste Address:
8100 2nd Ave S Seattle, WA 98108
Hours: Thursday – Saturday 9:30 a.m. – 4:30 p.m.
The fee for a toxic waste dump may differ depending on which of the facilities you drive to. Customers with questions about toxic waste recycle can review the King County solid waste division
website
.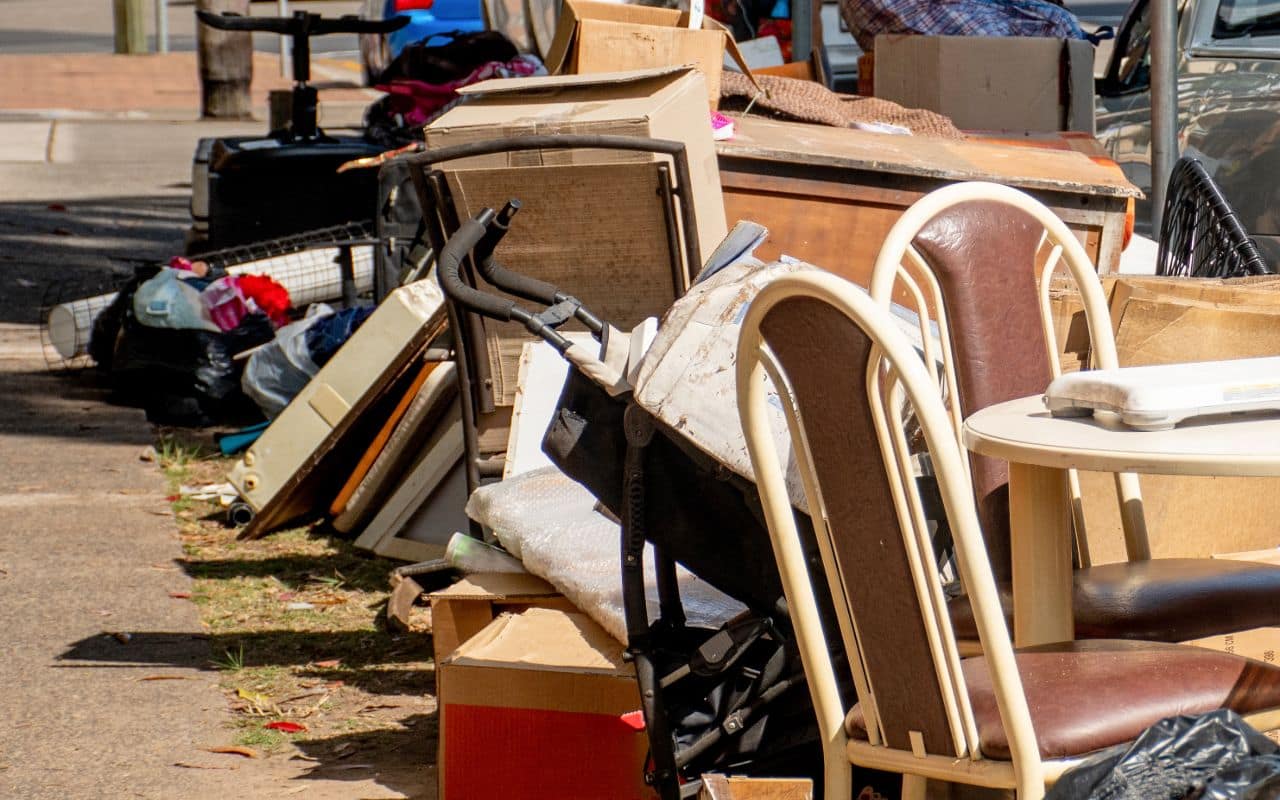 Junk Removal Services in King County
Action Junk Hauling is the number one junk removal company in Kirkland WA. We can remove some of your junk or all of your junk for one low fee. We provide comprehensive junk removal, per ton recycle, garbage, and toxic waste removal service all throughout King County. Our customers choose us because we follow state law, adhere to covid 19 protocols, and are available 7 days a week, Jan 1 – Dec 31.
When it comes to junk removal and recycling in King County, our customer service is unrivaled. We remove junk in Seattle at a discount compared to the fees other companies charge per load.
If you want a free estimate or are curious about the various dump fees for certain facilities, call us today for your free quote.
Recycling Guide
Can you recycle old carpet? Where do you take old brick and concrete? Is it worth hiring a company to throw out demolished construction materials? Get answers and decide for yourself
Looking for Professional Seattle Junk Removal?
Allow Action Junk Hauling Pros to clean up the mess.
Get started with a free same-day estimate. From there, we'll schedule a pick-up time at your earliest convenience, collect your junk, and dispose of it responsibly.
We look forward to working with you!