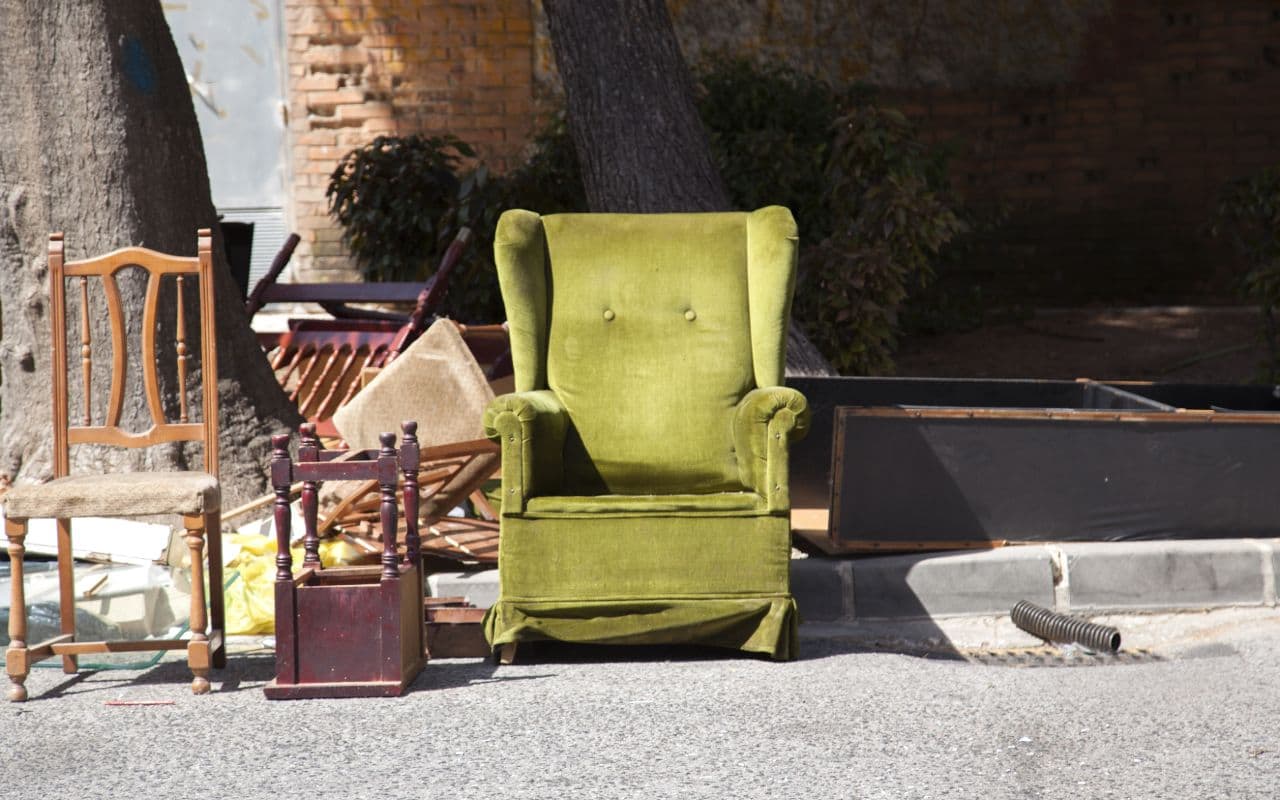 Whether you are relocating, de-cluttering, or simply willing to replace the old furniture with a new one, you may find it overwhelming to do it yourself. Perhaps the amount of time and effort involved in looking for the right waste disposal site may be too much for you. Unless you are aware of where and how to dispose of such bulky, unwanted items, you should not take up the task of furniture removal on your own. Rather, you should look for reputable furniture removal services in Seattle to do the job for you. Action Junk Hauling prides itself on our highly reliable and affordable furniture removal services.
Old furniture items contribute approximately 10 million pounds of trash to landfills annually. Since used couches are heavy and difficult to carry, load, and haul away, many people prefer to use a professional furniture removal company to do the hardwork, especially a company who takes pride in disposing and recycling the furniture in most grenn, eco-friendly way. When you do not have time and energy to spare on furniture disposal, look for experts to do the job.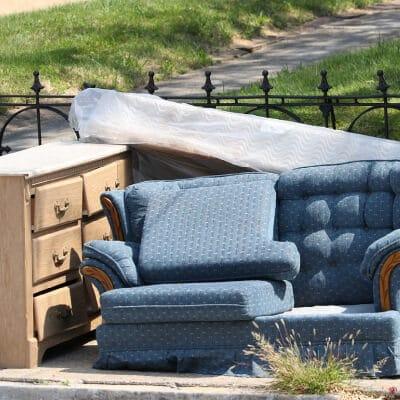 Reduce, Reuse, Recycle
At Action Junk Hauling, our goal is to reduce, reuse, and recycle furniture waste that no longer appeals to you. Let us do the heavy lifting and loading and haul away the old chair, desk, couch, or mattress to a safe disposal site!
Schedule Junk Removal Today
Choose Seattle's top-rated Junk Removal Company – Action Junk Hauling. We're professional, quick, and affordable. Call or schedule online to get started: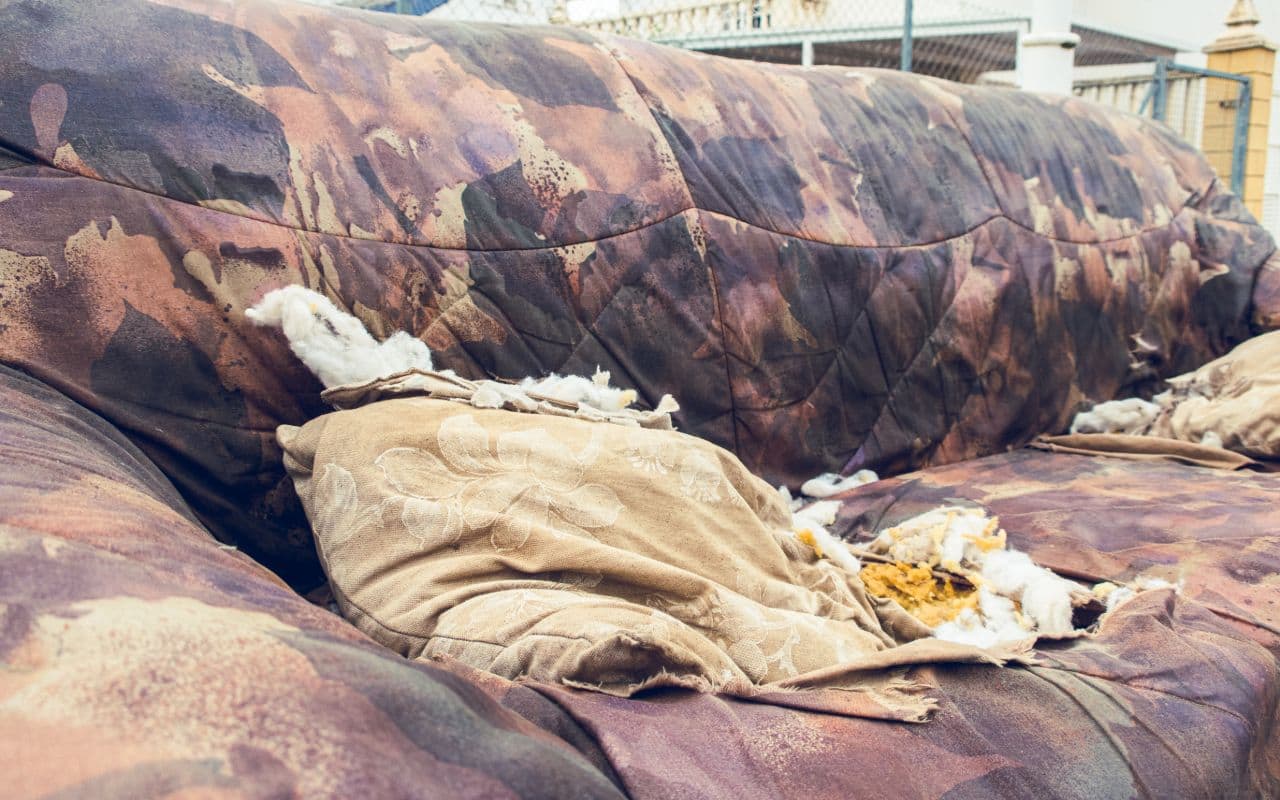 Cheap Furniture disposal Services
Can you simply throw out that old ratty couch or that bulky wardrobe that has occupied valuable space in your living room? Of course, you no longer need these items, but you cannot throw them out with a hope that waste management will come to haul it away. If you have been flummoxed about how to get rid of the unwanted stuff that doesn't fit in the trash can, you should be seriously looking for professional help.
Furniture removal and disposal is a huge task, for it involves breaking down and carrying the bulk out of the door. Besides, you need to figure out a safe disposal site for such stuff. You ought to find out if your city allows similar furniture items on the curb. Additionally, you are dependent on their schedule for pick up of the furniture. If they do not pick your item, then you will need to do all the heavy lifting again.
What's the fun in taking all the stress related to furniture junk removal when experts can handle the task efficiently?
As a licensed and fully insured junk removal company, we take furniture of all types, from recliners to kitchen tables, wall units, love seats, box springs, couches, bed, and dressers.
Our clean, courteous workers are happy to respect your privacy and will reach you at the appropriate place and convenient time. Whether the junk is sitting on the main floor or in the basement, or in an apartment building, just point it out and we will haul it away without hassle or disturbance.
We haul bulky furniture items, such as executive desks and credenzas.  Our local sorting facility is where all the hauled items are sorted out on the basis of:
Recycling – About 50-60% of the items are sent for recycling. This is our own way to reduce our carbon footprint and do our bit for the cause of environment. Most household furniture can be recycled. Recycling is a way to conserve our limited natural resources. It is a way to conserve water and prevent it from falling into oceans. When old furniture is recycled, it helps protect forests and reduce the use of fossil fuel, thus reducing CO2 emissions.
Donation – Some lower-end furniture items, such as tables, desks, padded office chairs, recliner, and cabinets, may not be recyclable, especially if made of treated wood and other man-made materials. Such furniture can be reused, repurposed and donated. Reusable items are sent for donation to a local charity or church organization, where they are needed the most. There are literally hundreds of outlets that eagerly await such donations from homeoperators or businesses that can show a big heart in donating their old favorite stuff. Imagine the happiness you would get when you see a smile on the faces of the less fortunate upon receiving your old furniture.
Disposal – The purpose of our business is to reuse, reduce, and recycle, for we believe in not putting a burden on the landfills by disposing of all hauled stuff. At Action Junk Hauling, only the junk that does not find a place elsewhere moves to the landfills.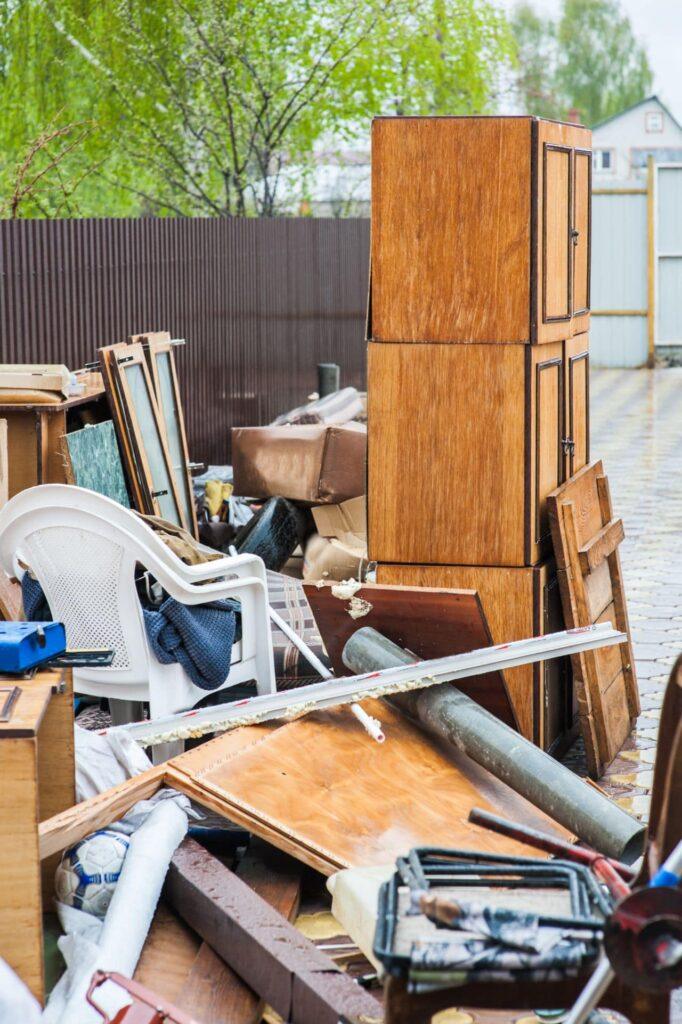 Whether you are renovating your home or upgrading a professional facility with numerous offices, your task to get rid of the old stuff becomes even more complicated. In that case, a better option is to choose professional help for a job done efficiently and quickly, without blowing a big hole in your pocket. With the highest quality of service, lowest rates, and professional approach, 
Action Junk Hauling is a proud partner in your furniture removal project.
We can take care of the recycling, repurposing, and donating part, so you can have the satisfaction of doing your bit for the community and the environment, without having to deal with the hassle of carrying the logistics on your own.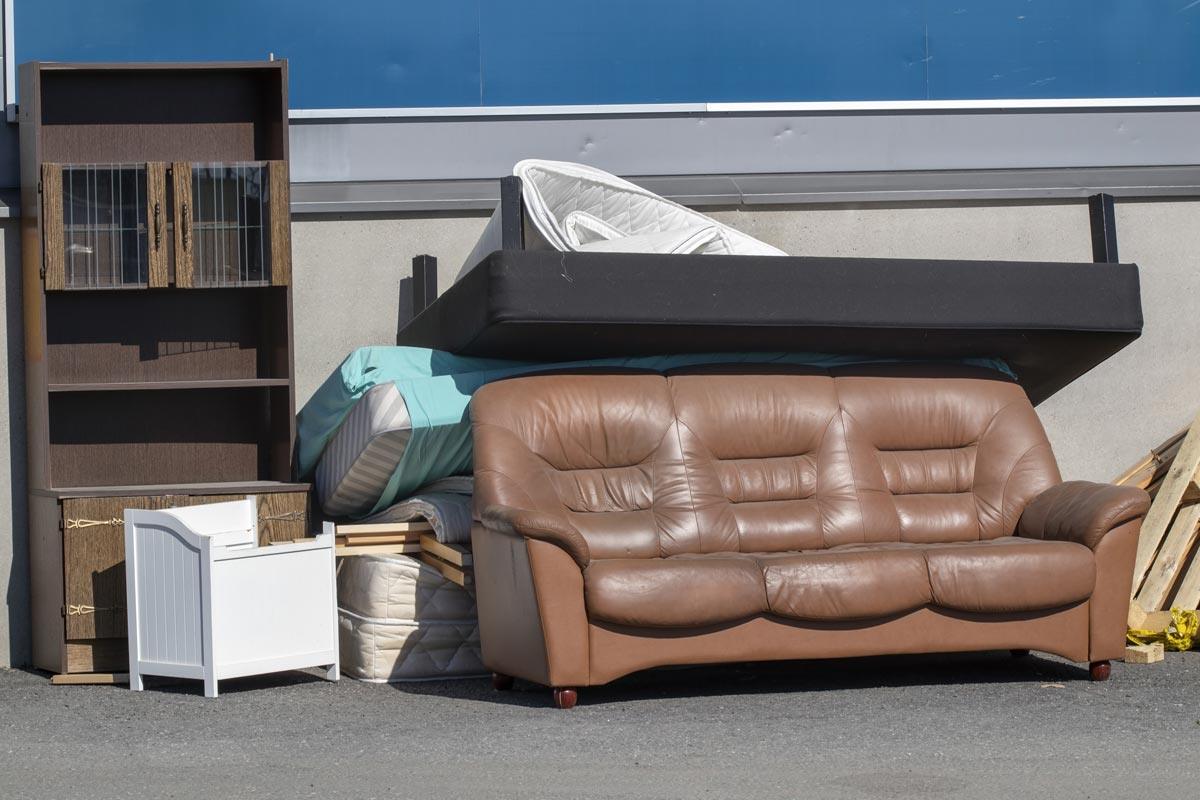 Finding the Best Furniture Junk Haul Service
When it comes to finding the right junk removal company, you cannot trust the task to just about anyone. Choosing a good furniture removal company involves a few key considerations.
While some junk removal businesses charge by weight, some others ask for a fee based on the space used in the truck. It is best to explore the options and trust the task to a company that is reliable, legitimate, and responsible.
You want to trust a furniture junk removal business that has earned the reputation for being a trustworthy trash removal partner with transparent dealing. You should choose a licensed and fully insured junk removal service that has established relationship with recycling facilities.
Action Junk Hauling is your dream trash removal and furniture junk haul company that effortlessly disposes of your bulk junk, keeping your home and business clutter-free. Let us take all of your unwanted furniture, such as office chairs, cubicles, tables, wooden desks that need to be hauled away to a safe disposal site.
Are you ready to say good-bye to your old furniture that seems to occupy vast space and is of no use? Are you waiting for the old junk to go so you can fill the vacant space with trendy pieces of contemporary furniture that adds to the aesthetic appeal of your property?
We are happy to help.
Call us today at (206) 800-7198 and our furniture junk removal professionals will reach you quickly for an estimate. You do not have to go anywhere. Let us come to you.