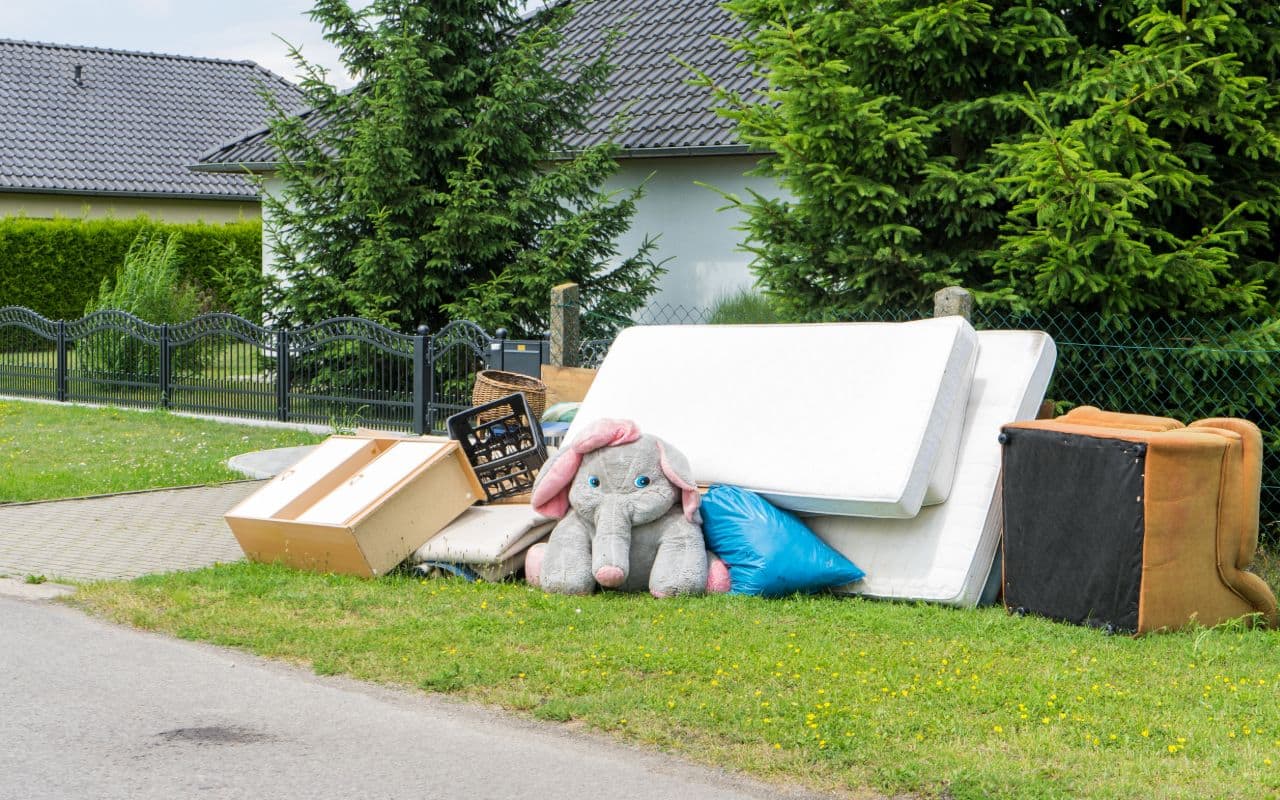 Your favorite mattress has given you numerous restful days of sleep. But it is no longer in its shape and has worn out, so you plan to buy a new one. When a mattress is no longer in use, you should be looking for ways to get rid of it. Of course, a mattress is not easy to dispose of. Moreover, you ought to comply with rules that require a safe disposal of household items. Most municipalities will not pickup such trash. It is here that Seattle mattress removal professionals can step in. Action Junk Hauling prides itself on our careful handling of junk and mattress disposal in Seattle.
How We Organize Junk & Mattresses
With Action Junk Hauling, you can rest easy knowing that your trash can be someone's treasure. As an eco-friendly trash removal company, our professionals will sort out your trash on the basis of:
What can be reused or recycled
What is worth donating
What is completely useless and needs a safe disposal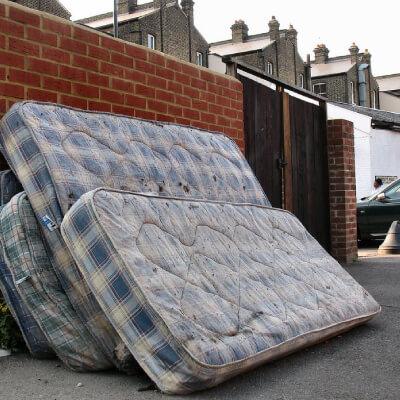 Items We Take
We offer hassle-free mattress removal services in Seattle area and will take the trash directly from your home, regardless of its condition. You can access our services to remove other types of bedding items, including
Blankets and comforters
Box springs
Mattress foundations
Headboards
Wood frames
Bunk beds
Metal frames
Water beds
Platform beds
Sleigh beds
Memory foam mattress
Old cushions
Air beds
Gel & pillow top mattresses
Latex mattress
Adjustable base mattress
Schedule Junk Removal Today
Choose Seattle's top-rated Junk Removal Company – Action Junk Hauling. We're professional, quick, and affordable. Call or schedule online to get started:
Environmental Mattress Disposal Seattle
Many homes have old mattresses lying unused in the attic or basement. They are not only taking up valuable space but also collecting dust and affecting your peace of mind. Upgrading to a new mattress is the right way to go when your old favorite has worn out. It is good for aesthetics as well as your health, considering you spend a third of your life lying down on that mattress. If you continue to sleep on the worn-out mattress, you are exposing yourself to bouts of insomnia, sleepless nights, difficult days, and back pain.
But old mattresses and other household waste are not meant for disposal in landfills. Such waste annually adds 10 million pounds of trash to the landfills, contributing to environmental pollution. Since the waste continues to degrade in the environment, it causes enormous harm to the soil, water, and air. Therefore, such household trash, including mattresses, requires a safe disposal so that these do not contribute to environmental pollution.
Mattress Removal Seattle
Additionally, if you decide to go for mattress removal Seattle on your own, you might not find the right disposal place. Secondly, a mattress is bulky and big and consumes a lot of space, making it difficult to transport for you. However, mattress removal Seattle is the job of Action Junk Hauling experts. We can efficiently handle bulky trash and dispose of the same in safe places. Proper disposal of used mattresses may require a lot of time and energy. We have the knowledge, experience, and tools to safely dispose of all household trash.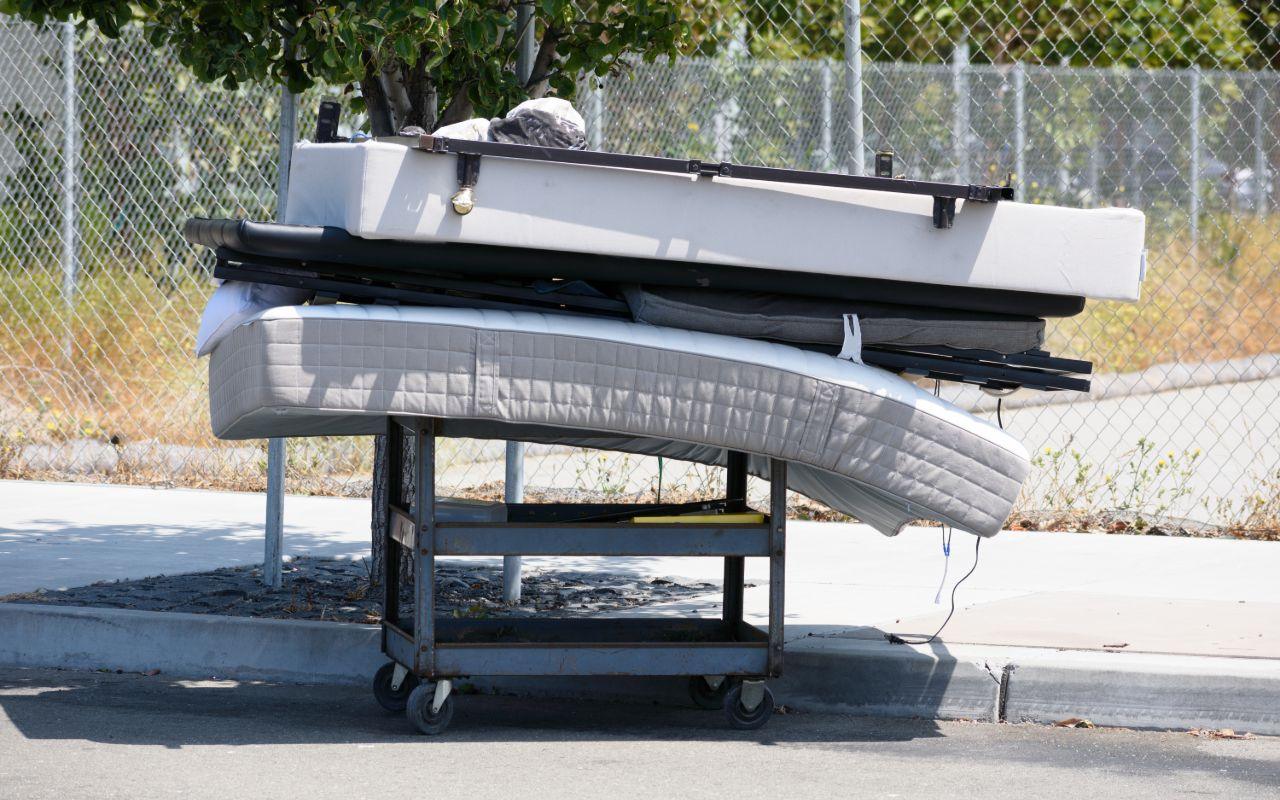 Seattle Mattress Disposal In Other Cities
We strive for 100% customer satisfaction when it comes to junk and mattress removal in Seattle. We offer quick disposal service in: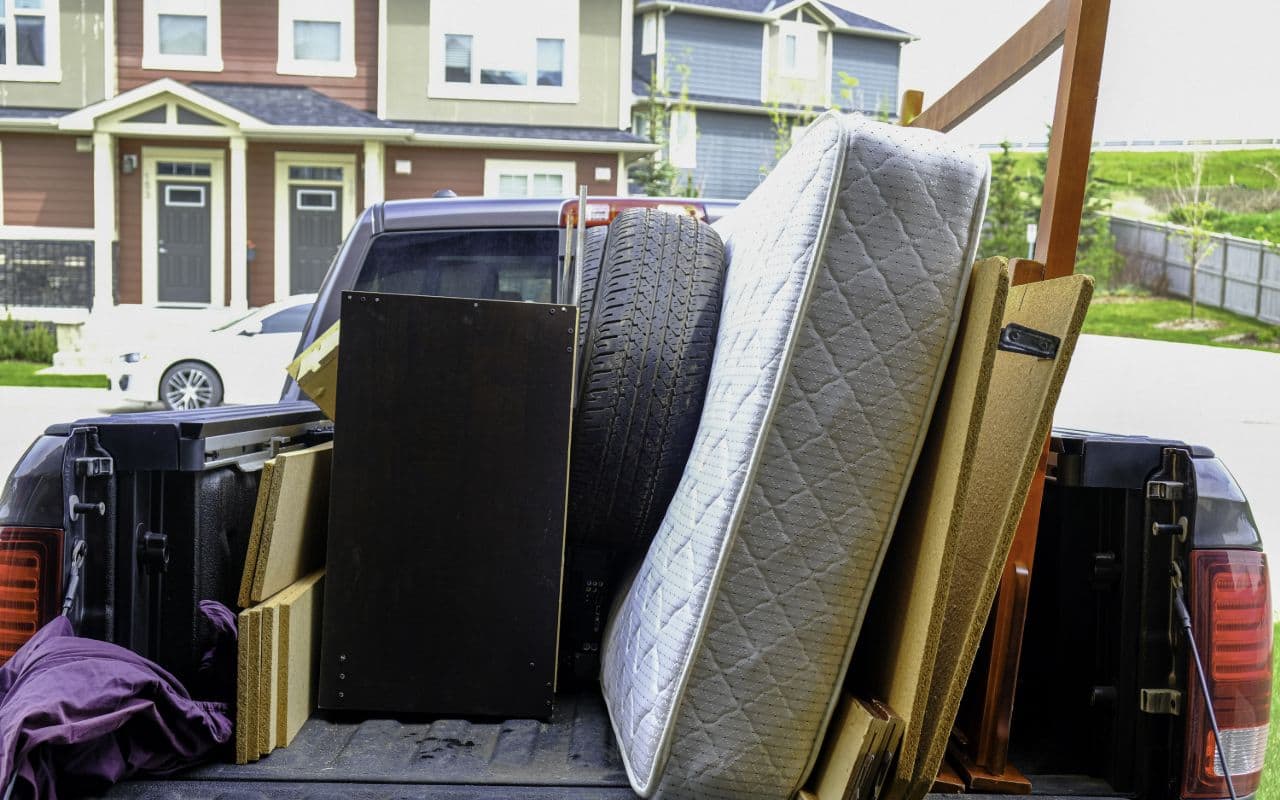 Mattress Recycling Seattle
Whether you have a residential or commercial mattress removal requirement, we can help. If you are a hotel, hospital, rehab center, or hospitality facility requiring mattress disposal, Action Junk Hauling can do the needful.
We are committed to the environment and opt for eco-friendly disposal. The average mattress comprises numerous parts that can be recycled. This includes foam, wood, and steel. A mattress that is in good condition is taken to a recycling facility so it can be repurposed and reused. The idea is to ensure that the minimum trash ends up in a landfill.
Every member of our team respects the planet and is committed to its safety. We strive to follow eco-responsible disposal practices so that we do not contribute much to the landfills. So if you need to get rid of your old mattress, we can rest assured that your trash will get a safe disposal in a sustainable way.
Leave the task of mattress disposal in Seattle to us, so you do not have to struggle with stairs or drive for miles with the big mattress tied to the top of your vehicle.
Let us do the heavy lifting, loading, unloading, and difficult maneuvering for you, ensuring that you do not need to carry the trash to the curb only to make them an eyesore for neighbors and the community.
Action Junk Hauling has earned the reputation as a leading mattress disposal company in Seattle that provides safe, efficient, and eco-friendly service to make life easier for you. We have the expertise and manpower to haul off your trash mattress, without damaging your property or belongings on the way out.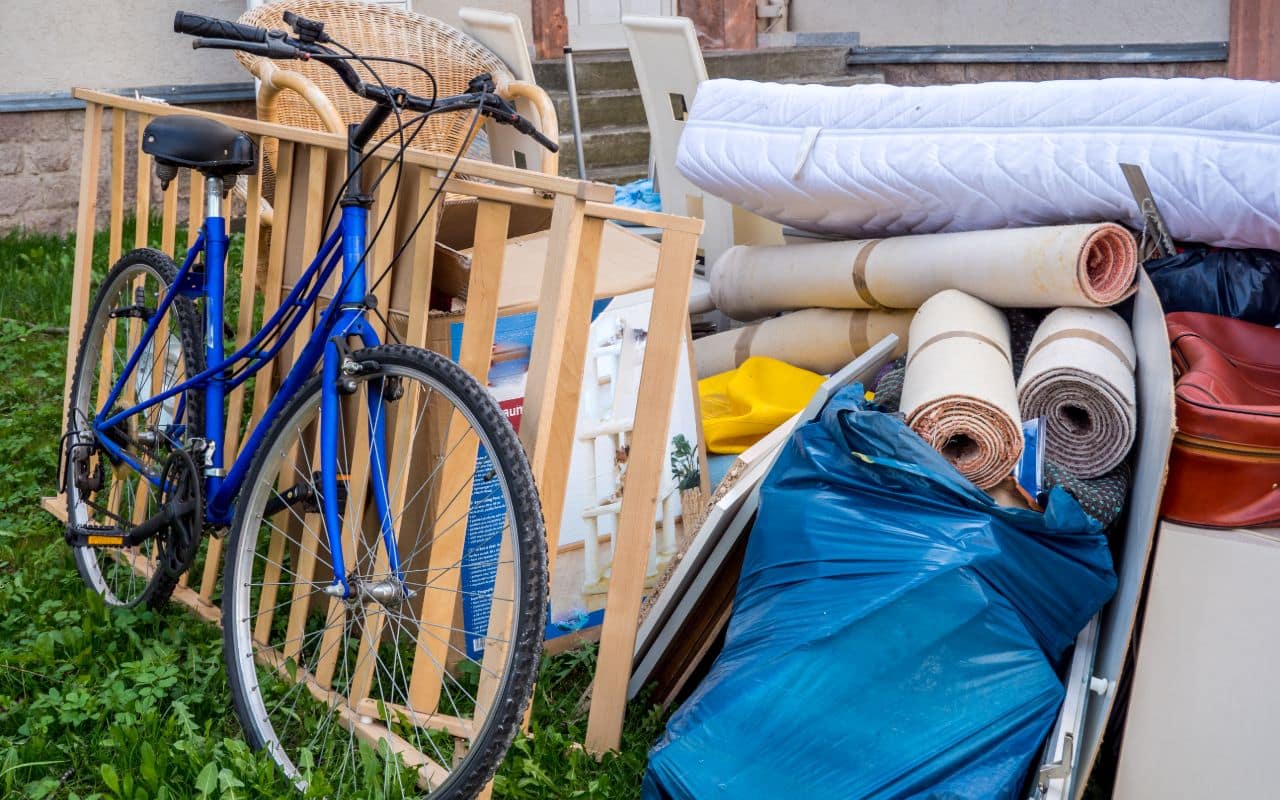 The Action Junk Hauling Advantage
When everyone claims to be the best mattress removal service, how do you know who to trust? Well, what makes us one of the leading junk removal companies in Seattle is our commitment to environmental sustainability, transparent and fair approach, good communication, quick and efficient service, flawless trash removal record, and affordable pricing.
Our long list of happy and satisfied customers says it all about the amount of trust we have built in our clients. No matter what your mattress disposal requirements, we can do it all for you.
We understand that mattress removal can be a challenging task if you plan to do it yourself. Moreover, there is no option to throw it off into the garbage. You cannot abandon it in the alleyway either.
So the best way out is to connect with Action Junk Hauling for prompt, efficient, and cost-effective mattress disposal from your home or commercial facility. Call us today and we will revert with an up-front, all-inclusive cost for mattress removal in Seattle. We will be happy to haul your mattress away and tidying up the space for your new stuff.