Estate Cleanout Service Seattle
The amount of stress and pain involved in estate cleanouts can make your job of junk removal even more challenging. The loss of a loved one is a lot to bear and top it up with the stress of a bereavement cleanout. It is a test of your strength. However, the task of estate junk removal is best left to estate cleanout experts for a stress-free experience. At Action Junk Hauling we pride ourselves on our excellent customer service, simplified and eco-friendly estate rubbish removal process, and affordable service charges.  Let us take up the task of estate cleanout to clear out the entire property of unwanted stuff that is only cluttering the space, so you can sell or rent the estate.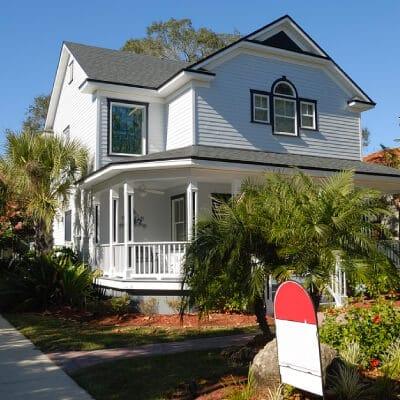 What Do Estate Cleanout Services Include?
Furniture: Sofa, table, couches, bed, mattress
Wood: Old timber, fencing, firewood
Appliances: Electronics, washers, fridge, dryer
Garden Refuse: Brushes, Branches
Concrete: Renovation, construction waste, broken flooring
Renovation debris: Drywall, windows, frames, floorboards plasterboard
Shed & Attic: Tires, books, boxes
Hazardous material: E-waste, paint, solvents, oils
Vehicles: Cars
Other valuables: Artwork
Schedule Junk Removal Today
Choose Seattle's top-rated Junk Removal Company – Action Junk Hauling. We're professional, quick, and affordable. Call or schedule online to get started:
Handling An Estate Cleanout During Bereavement
The unfortunate death of a loved one who has left you an estate to manage can be the most stressful period of your life. Or you may need estate cleanout services following bankruptcy or divorce. While an estate cleanout is often needed in unhappy times, bereavement house clearance is a necessity to clean up the property that has amassed piles of junk and clutter. Perhaps there are too many unwanted items that are of no use to you and need to be disposed of.
But you cannot dispose of anything just like that, can you? You cannot dump electronics in the neighborhood. You cannot throw away piles of papers along the roadside. So how should you go about de-cluttering the property and carrying out estate cleanout?
Well, call the Action Junk Hauling experts. We pride ourselves on our comprehensive rubbish removal and junk hauling services. Honesty, respect, transparency are the hallmarks of our business. These ideals follow us wherever we go and whatever we do. This includes handling estate clean out services with sensitivity and respect.
With our experience, we understand that when the loss of a loved one is an emotionally stressful time in your life. You may not be in a state of mind to spend time worrying about getting the estate cleaned out. This is a difficult time and you want to remember all the fond memories of your deceased relative and not trying to figure out how best to get rid of the clutter.
Luckily, we understand your situation. Our bereavement cleaning services can help you sort out, load, transport, haul away, and donate items that can be used by someone in need. Let us help you sort out your loved one's belongings, so you can keep the things you want and donate the rest. You do not have to worry about finding new operators for these things. This is our job and nobody can do this more efficiently than us.
Making Estate Cleanout Easier
Bereavement cleanout services can make the process much simpler. Here are some tips to make the bereavement cleanout service process as easy as possible.
Create a list of the items in the property. You want to consider the stuff in the yard and garage too.
Put aside the items you wish to get rid of. There are some valuables and some sentimental items that you wish to keep forever, irrespective of their condition, as a memory of your loved one.
Just point out those items, and we can take it from there. We will be happy to haul away the junk that means nothing to you but may be a treasure for someone in need.  Let us help you clear the clutter before you can begin setting the house in order with the items you wish to keep.
Estate cleanout and junk removal is a smooth process for the experts at Action Junk Hauling. We love our work and understand the stress involved in dealing with the process of estate cleanout for you, especially after a divorce or death of a loved one.
Eco-Friendly House Cleanout Services
The thought of sorting out decades of family heirlooms is overwhelming. You might struggle with what to keep and throw away. Perhaps there are items that can be donated and/or recycled.
It takes time to sort out items on the basis of
Household debris
Most valued items
Modestly valued
Non-saleable stuff that can be donated
Action Junk Hauling specializes in providing assistance in
Sorting
Organizing
De-cluttering
Hauling away
Cleaning out estates
We take pride in being an eco-friendly house cleanout services, which focuses on recycling, reusing, reselling, and re-purposing items. Our pledge is to keep at least 60-80% of the junk away from landfills.
Recycle paper
Remove shed
Donate valuables
We are committed to the cause of the environment and believe that disposing of junk in landfills could become a major source of air, water, and soil pollution. Junk takes longer to degrade and ends up piling up in landfills, occupying too much space and releasing toxic elements to the environment.
As an environmentally friendly practice, Action Junk Hauling tries to find individuals or charities that are in need of such items. The rest of the junk that serves no purpose is either recycled or disposed of as per the local, state, and federal regulations.
Why Choose Us As Your Estate Cleanout company
Perhaps you want to get rid of the clutter and clear up your loved one's estate as fast as possible. At Action Junk Hauling, our mission is to make it easier for you to say good-bye to unwanted stuff from your deceased relative's estate.
We understand the pain you are undergoing after parting ways with your estranged spouse. You want to get rid of any possessions that are associated with your ex and remind you of the bitter memories. You would better part from those possessions for your own peace of mind. Of course, you cannot simply throw the stuff away. There are many items that are still useable and many others that can be recycled and repurposed.
Whether you are in Burien, Lynnwood, Shoreline, Seattle, Tukwila, SeaTac, Mercer Island, Renton, Bellevue or Kirkland, we are happy to cater to your junk removal needs.
If you decide to do it on your own, you could be spending days picking and hauling the items for disposal in the local dump. This could take a lot of your precious time. You could even end up squandering money on travel and disposal fees. The amount of stress involved in this do-it-yourself task can make life even more difficult for you. Given the fact that you are already not in a mood and frame of mind to handle more stress, let the team at Action Junk Hauling come to your rescue and help you in the task.
Let us make life a little easier for you by coming into action as soon as you agree to our estate cleanout services. Our estate cleanout professionals can take care of all the unwanted items and haul them away. We will be happy to donate the stuff, which is still in good condition, so you do not have to spare time looking for the same.
Our teams are equipped with the right tools to safely haul away bulky items, regardless of weight, size, or material. This means it does not make any difference whether the estate cleanout job requires us to go upstairs and downstairs again and again for efficiently carrying out the task of junk removal from your property.
What gives us an upper hand is:
Fast and efficient estate cleanout service – Save time with punctual, professional staff at work; same-day service
Honest, fair, and transparent dealings – Remain stress-free
Cost-effective, affordable rates – Save money
Convenient scheduling – Junk removal at your convenience
Reliable service – Fully licensed and insured locally owned & operated
Professional staff – Trusted estate cleanout professionals
Eco-friendly – Recycle, reuse; environmentally sound disposal
High-Quality Work – No compromise on quality, thorough clean up
Home Cleanout Services
We value the safety of your property and go about doing the job quietly and respectfully, without disturbing your peace of mind. With our trusted professionals at work, you can rest and relax that your estate cleanout job is in safe hands. We will pick up the useless junk and carry it to our trucks without damaging your property or belongings.
Whether you are a landlord, homeoperator, attorney, or bank that needs to dispose of unwanted items, Action Junk Hauling estate cleanout services can come in handy. You can trust our junk removal and hauling services. We will leave your property in broom swept condition so it is spruced up for closing.
The junk and debris removal process goes smoothly and swiftly with us. All you need to do is dial our number xxxxxx and we will be happy to reach out to you quickly.  With us, you have access to an estate cleanout company that is punctual, professional, and affordable that can help you clear a deceased relative's place of business or home.