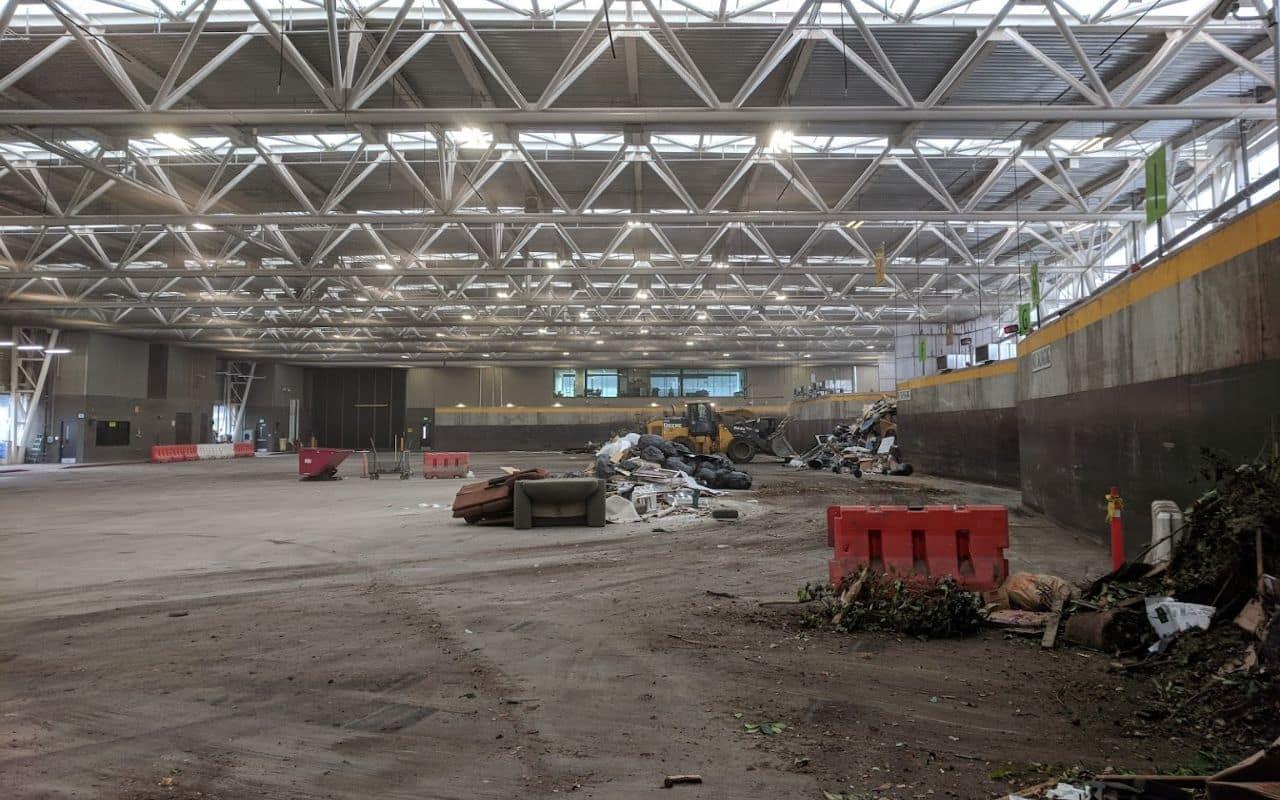 If you live in or around Seattle and need to take something to the dump, you'll need to spend quite some time researching the details. Where to go, how much to pay, whether or not they take what you have, and what their rules are. So in order to save you some time, we've created this list of Seattle dump locations, with all the information you'll need for junk disposal.
Seattle Transfer Stations – Location and Hours
Seattle has two transfer stations – the North Transfer Station, and the South. And of course, there's the hazardous waste facility for items such as paint and light bulbs. Here's the basic info: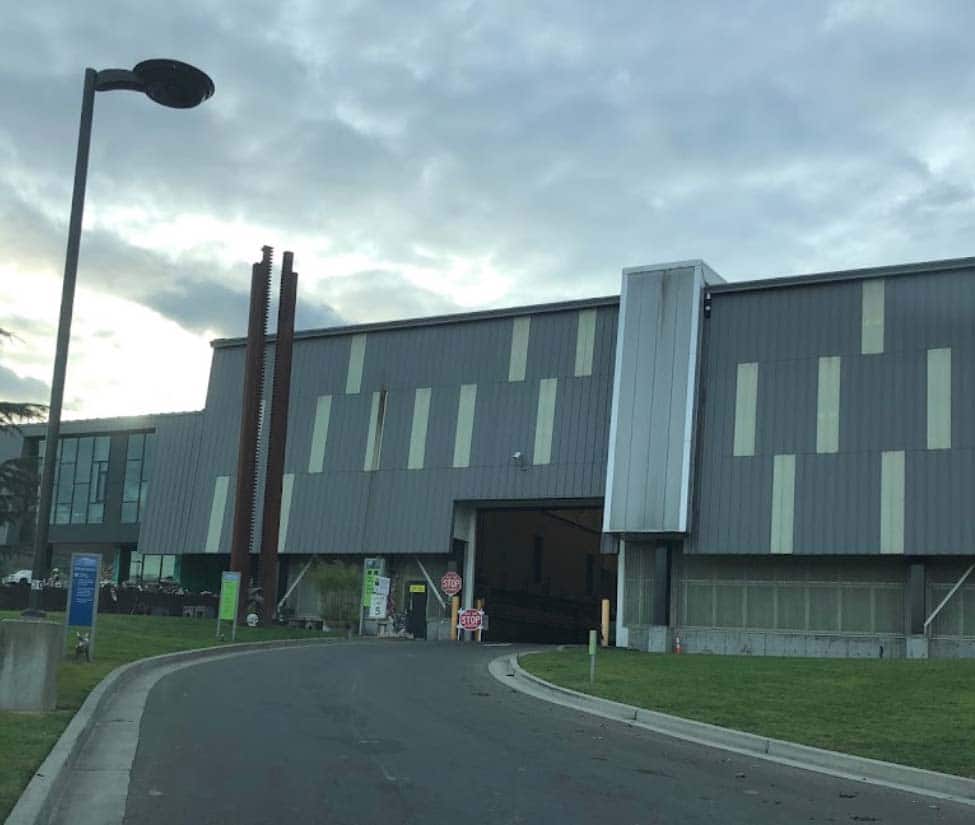 Seattle Dump Hours
The Seattle transfer stations are open from 8:00 AM to 5:30 PM, 7 days a week. If you have any questions you can call the Transfer Station information line at (206) 684-8400 for basic information – rates, hours, accepted materials.
The dumps are closed on major holidays such as
4th of July
Thanksgiving
Christmas Day
New Year's Day.
If the location or dump hours aren't suitable, you still have another option – Action Junk Hauling. We're a Seattle junk removal company that'll dispose of your garbage efficiently and responsibly. Just tell us what you need hauled, and we'll be there and in a blink the garbage will be cleared. We charge a nominal fee for complete pickup, removal, and disposal service.
Seattle Dump Fees
The transfer stations charge fees based on your vehicle. Sedans, station wagons and sport utility vehicles are charged a flat rate per trip, while all other vehicles (trucks, pick-up trucks, vans, minivans, etc.) are charged a per-ton rate. Here are their rates:
Note
:
Make sure your waste is properly segregated, and that your recyclables aren't dirty. Clean yard waste, for instance, costs less but if some plastic is mixed in it'll cost you an extra $10 for garbage. Recyclables such as paper, plastic, glass and metal should be clean, or they'll be non-recyclable and you'll have to pay the full rate for garbage.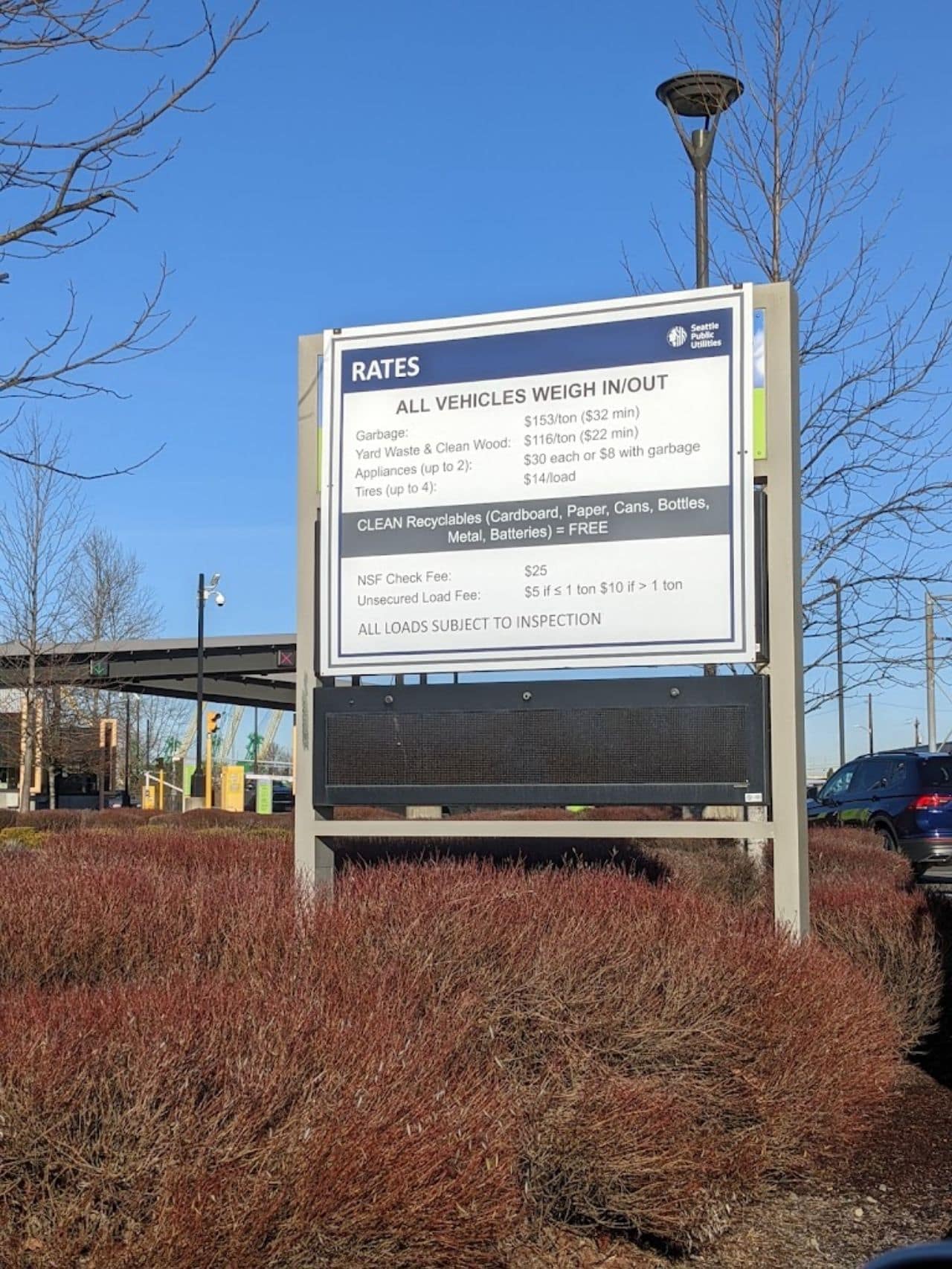 Hazardous Waste Dumps in Seattle
If you're wondering how to get rid of hazardous waste in Seattle, read on. There are separate facilities for disposing of hazardous waste, which you can't do at the Transfer Stations. Seattle has 2 locations for Hazardous Waste and 1 more location in Bellevue. All King County residents can use these facilities.
Here's a tool to find how how to dispose of different kinds of hazardous waste in King County.
The hazardous waste facility does not, as some might assume, take everything. They take motor oil, drain openers, hobby chemicals, cleaning products, certain batteries (alkaline, button, rechargeable and vehicle batteries), adhesives, mercury-containing thermometers and various other materials. Some things they don't accept include asbestos, medical waste, latex paints and stains, explosives, and sharps.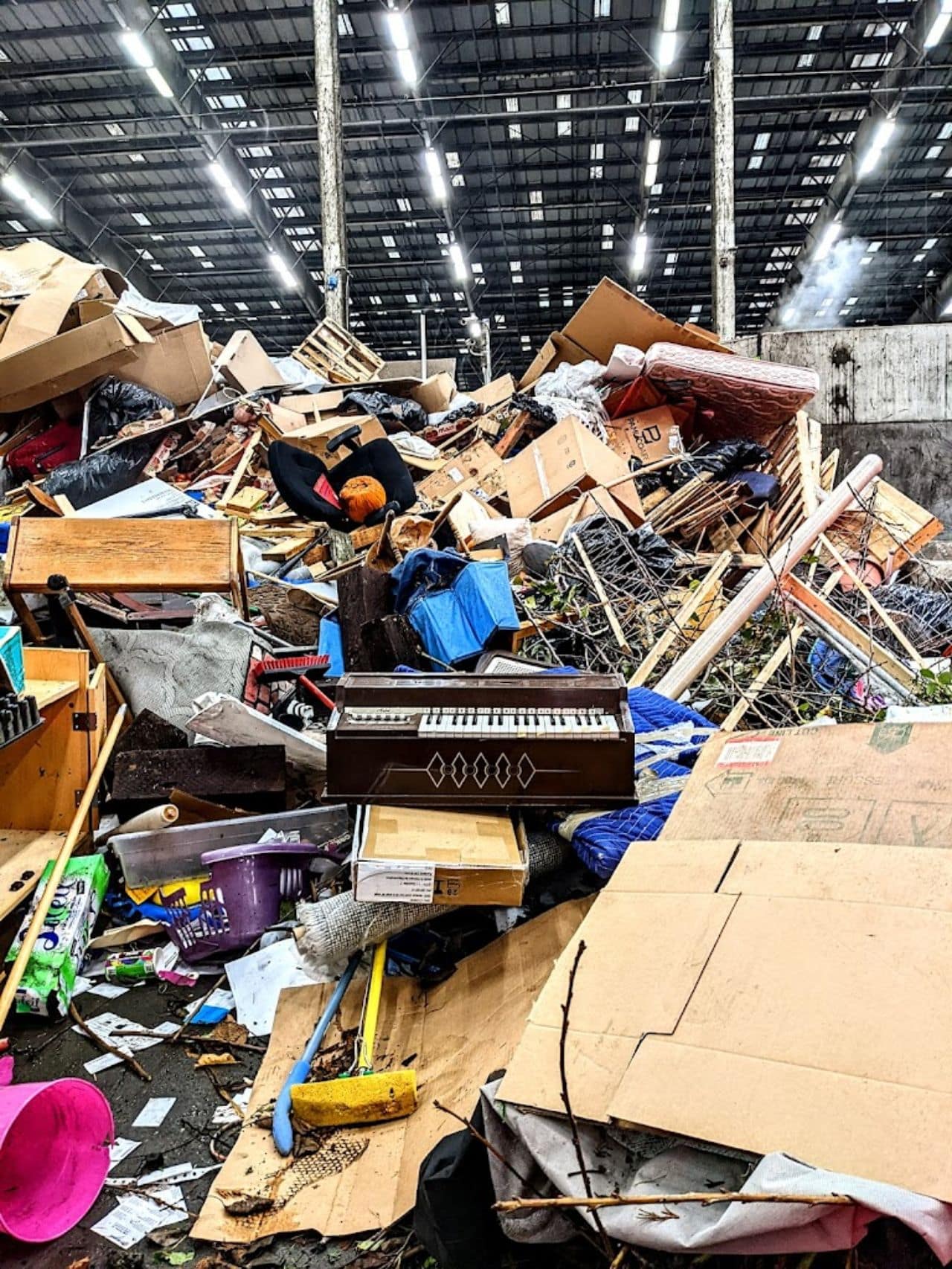 King County Household Hazardous Waste Facility – North Seattle
Address
12550 Stone Ave N, Seattle, WA 98133
Phone
(206) 296-4692
Hours
Monday, 9:30AM–4:30PM
Tuesday, 9:30AM–4:30PM
Wednesday, Closed
Thursday, Closed
Friday, Closed
Saturday, Closed
Sunday, 9:30AM–4:30PM
King County Household Hazardous Waste Facility -South Seattle
Address
8100 2nd Ave S, Seattle, WA 98108
Phone
(206) 296-4692
Hours
Monday, Closed
Tuesday, Closed
Wednesday, Closed
Thursday, 9:30AM–4:30PM
Friday, 9:30AM–4:30PM
Saturday, 9:30AM–4:30PM
Sunday, Closed
Factoria Household Hazardous Waste Drop-Off Site
Address
13800 SE 32nd St, Bellevue, WA 98005
Phone
(206) 296-4692
Hours
Monday, Closed
Tuesday, 8:00AM–4:00PM
Wednesday, 8:00AM–4:00PM
Thursday, 8:00AM–4:00PM
Friday, 8:00AM–4:00PM
Saturday, 9:00AM–5:00PM
Sunday, 9:00AM–5:00PM
Dump Guides
If you're looking for information, locations, directions, and rules, to disposing of junk yourself, check out our dump guides for popular cities in western Washington.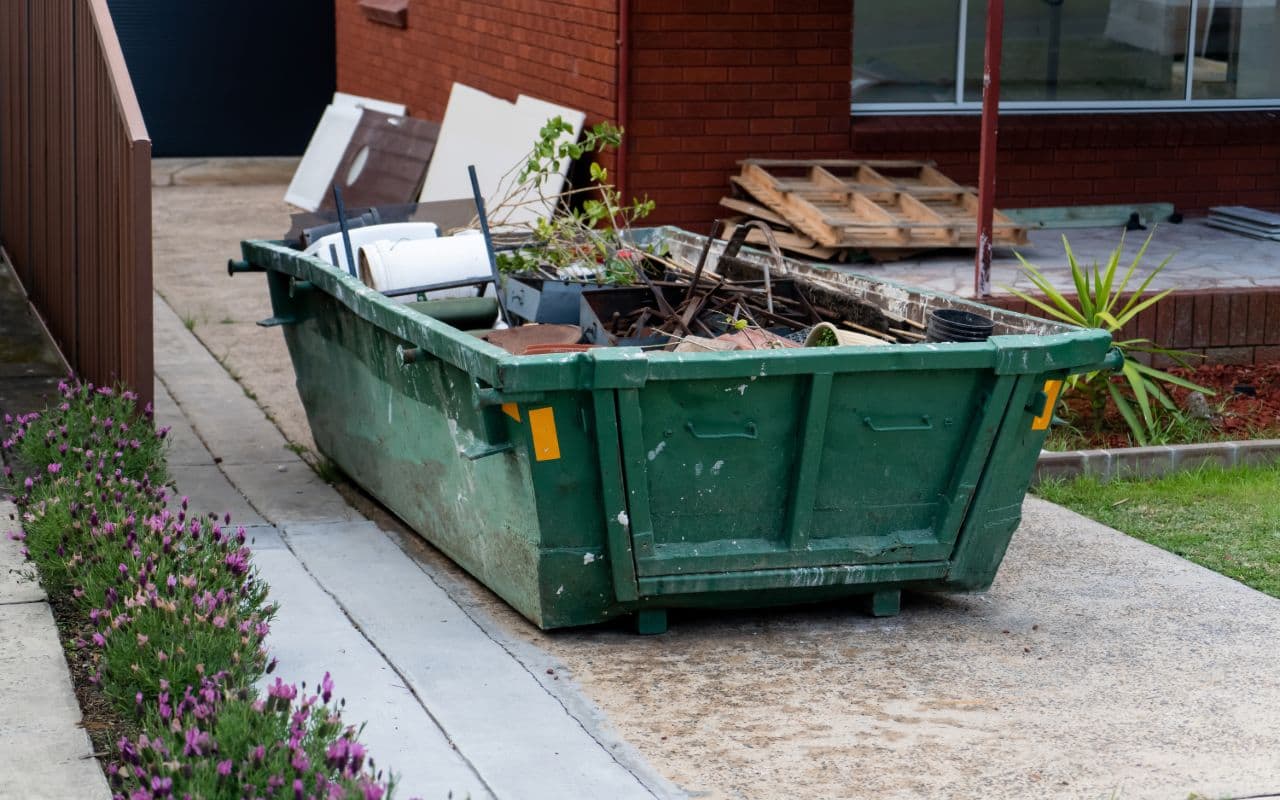 Need Help?
If you need some help getting rid of your old couch or stove, just call us! Action Junk Hauling is a junk removal & cleanup company that will take care of the hauling and disassembly, take the item where it needs to go, and get rid of it in an environmentally responsible way. We are experts at seattle mattress removal. Our fees are very reasonable, and our services are customer-focused. You can fill in a short form on our website to get a quote right away.
Recycling Guide
Can you recycle old carpet? Where do you take old brick and concrete? Is it worth hiring a company to throw out demolished construction materials? Get answers and decide for yourself
Looking for Professional Seattle Junk Removal?
Allow Action Junk Hauling Pros to clean up the mess.
Get started with a free same-day estimate. From there, we'll schedule a pick-up time at your earliest convenience, collect your junk, and dispose of it responsibly.
We look forward to working with you!