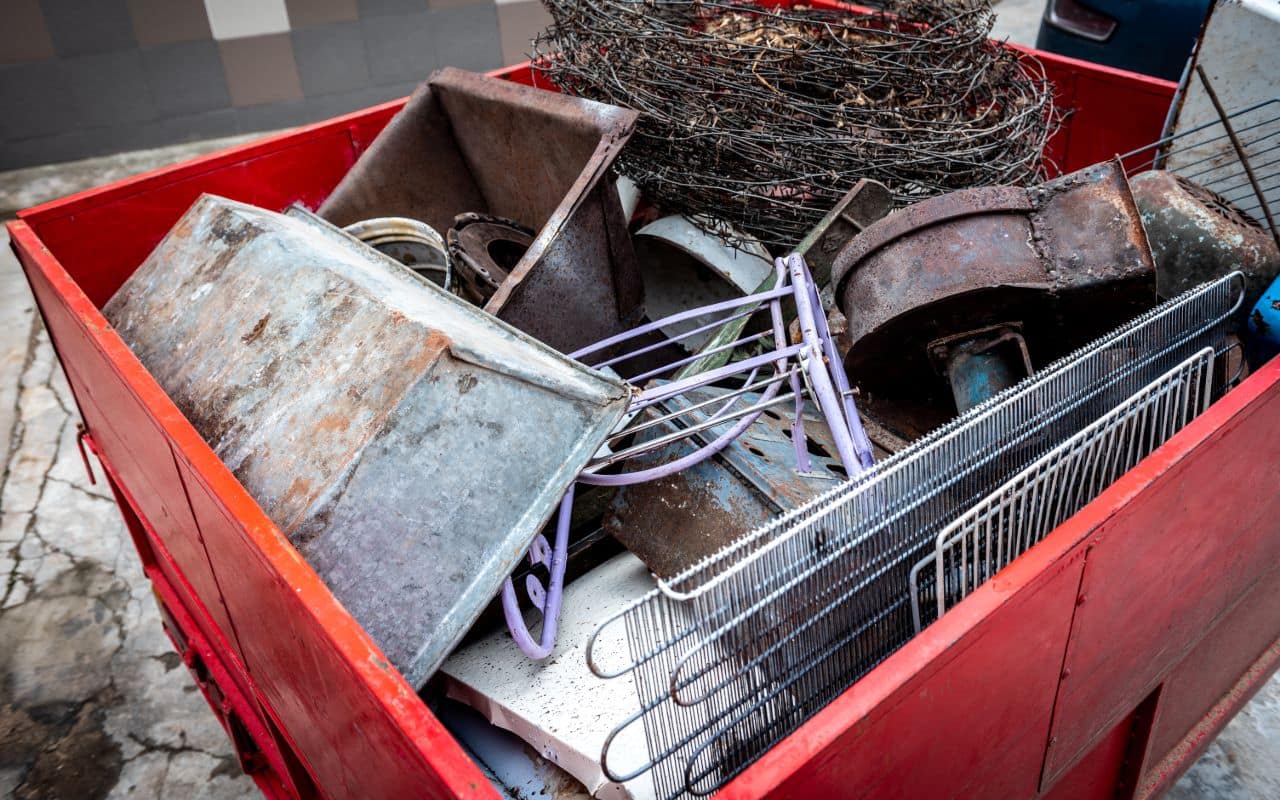 Affordable Dumpster Rental Services
With our affordable dumpster rental services, you have a convenient and versatile option for trash removal. Whether you are renovating your home or remodeling your kitchen or just cleaning out your house, the work generates rubbish that needs safe disposal. You cannot keep them at home or just dump them outside. Trash piling at home poses serious health and hygiene issues along with space constraints. Dumping them outside may invite penalties and protests by your neighbors. How to fix up this problem of waste disposal?
Action Junk Hauling provides a cost-effective solution that is excellent for looking for affordable residential dumpsters. We offer dumpsters of different sizes and capacity to meet your specific needs. Customers can have regular dumpsters for self-service trash removal or long-term ones to store construction debris until the work is over. Tell us your exact needs and let us offer you a perfect dumpster rental package. With a focus on enabling you to live in a clean and green community, our services are optimized to ensure you have an affordable and convenient dumpster for rubbish disposal compliant to environmental regulations. If you want a cheap dumpster rental with great service, give us a call.
We serve Seattle, Mercer Island, Renton, Lynnwood, Bellevue, Kirkland, Burien, Redmond, Shoreline, SeaTac, and Tukwilla areas. Get in touch with us to know communities that we regularly serve in these cities for junk removal.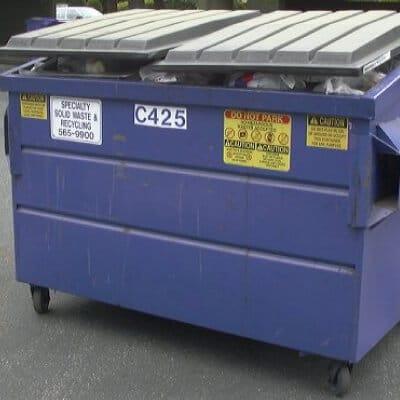 Dumpster Rental Seattle
All sizes available
Daily, Weekly, Monthly rentals
Dropoff, disposal, pickup included
Great for events and parties
Perfect for moving
Construction debris disposal
Schedule Junk Removal Today
Choose Seattle's top-rated Junk Removal Company – Action Junk Hauling. We're professional, quick, and affordable. Call or schedule online to get started:
Types of Dumpster Rental Seattle
Compactor Dumpster
Action Junk Hauling offers compactors, the most efficient type of dumpsters as far as the space saving is considered. The name compactor is derived from the word compact meaning compression. A compactor dumpster can break your trash down and compress them into a small area.
These trash containers have an in-built mechanism to compress the waste put into them. As a result, these allow you to store more garbage in a single compactor. You don't need to empty compactors too often thanks to the increased storage space to hold more rubbish.
Front-Loaded Dumpster
A shorter and narrower version, these dumpsters are perfect to store trash at crowded places, such as offices, restaurants, shopping complex, and commercial establishments. Their back-to-from slanted structure makes them easy to access. You can easily place it in your office or use for home cleaning out.
Rear-Loaded Dumpster
The taller and wider, these dumpsters are mostly selected to store construction debris.  When you have lots of trash to be stored and it is not possible to compress them, go for these dumpsters. All that you need is a big area to keep it. If your work or business generates regular trash and that too in large amount, you need to hire these trash containers.
Roll-Off Dumpster
Are you looking for container capable to store a massive amount of trash? We have roll-off dumpsters for you. Large and open, it needs a huge place and is most suitable for commercial and construction sites.
Types of Dumpster Rental Services
A dumpster is a perfect storage option to store trash for later pickup and disposal. We offer dumpsters for all purposes. If need one to dispose of construction debris, we have it for you. If you want one for a few weeks, we are ready to provide the same. If you want a dumpster for a day to store trash removed after your home cleanout, we are happy to offer the same.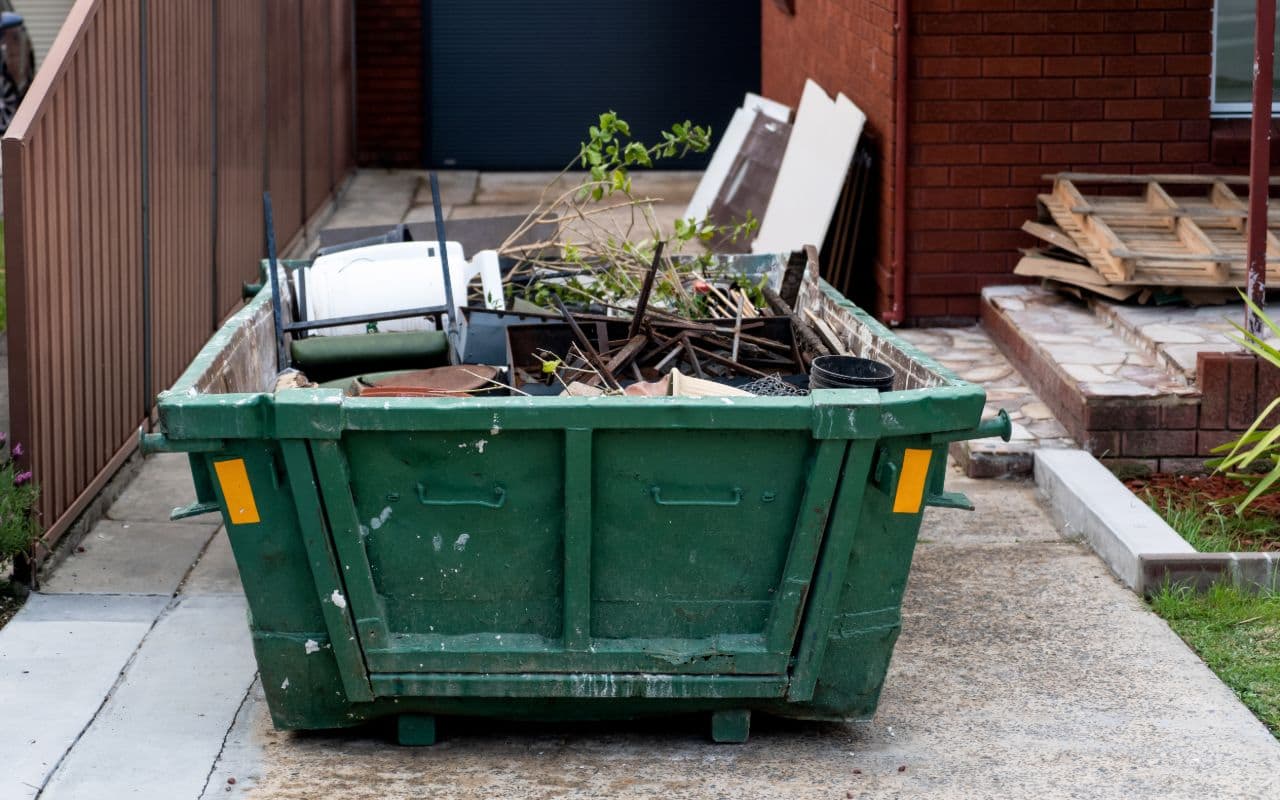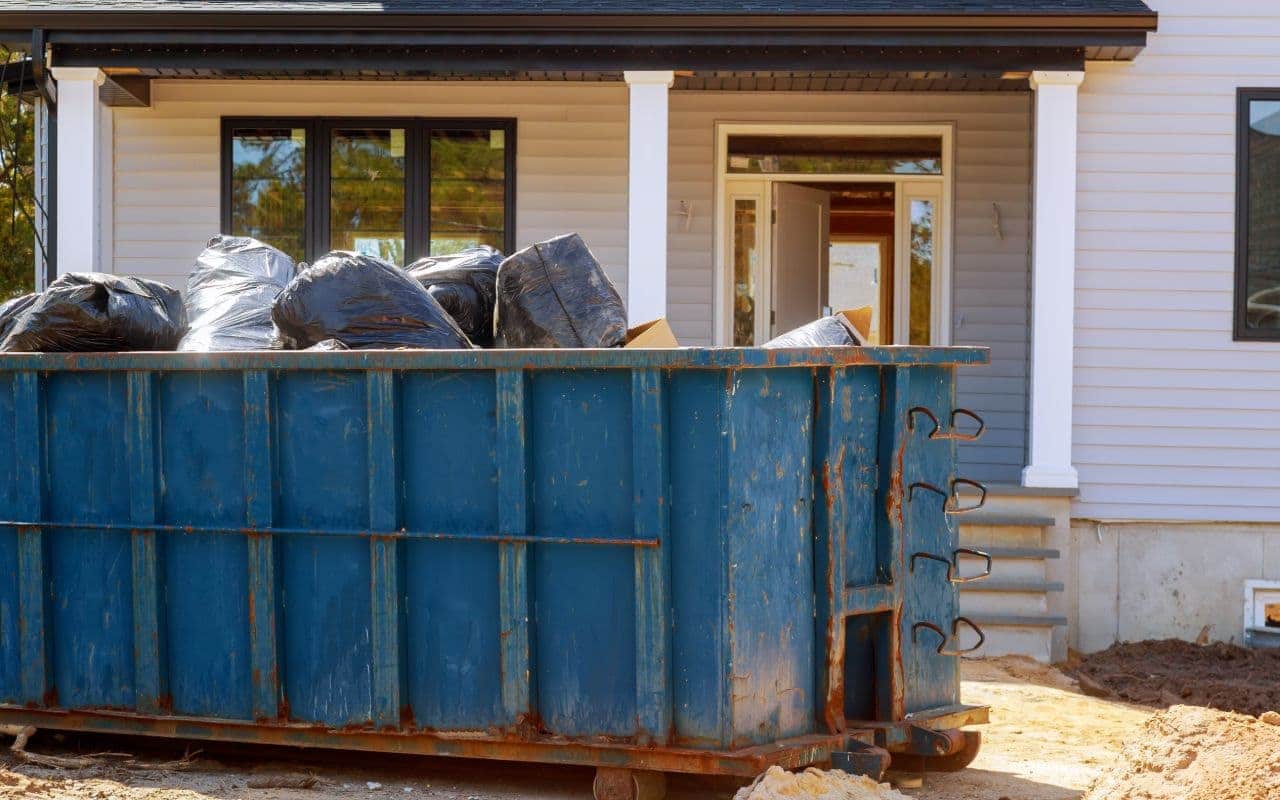 Residential Dumpster Rentals
Are you renovating, cleaning out, or rebuilding your house or any part of it? Planning to de-clutter your home? Looking for a dumpster rental for DIY trash removal? Action Junk Hauling provides professional and convenient residential dumpster rentals. It is fast and affordable.
We offer a range of dumpsters – from 10 to 40 cubic yards. You can select any size depending on your need and amount of garbage expected. Our dumpsters can store any type of solid waste and are the right bin for your requirements, including estate and foreclosure cleanouts. The team hauls away the trash as per your convenient schedule.
Our dumpsters are adequate for heavy-duty residential cleanups no matter whether you are doing it on your own or through a contractor. You can collect and store all debris and rubbish in dumpsters for us to haul away. The cost rental varies according to the size and location. To make dumpster rentals affordable for you, we offer flexible rental periods.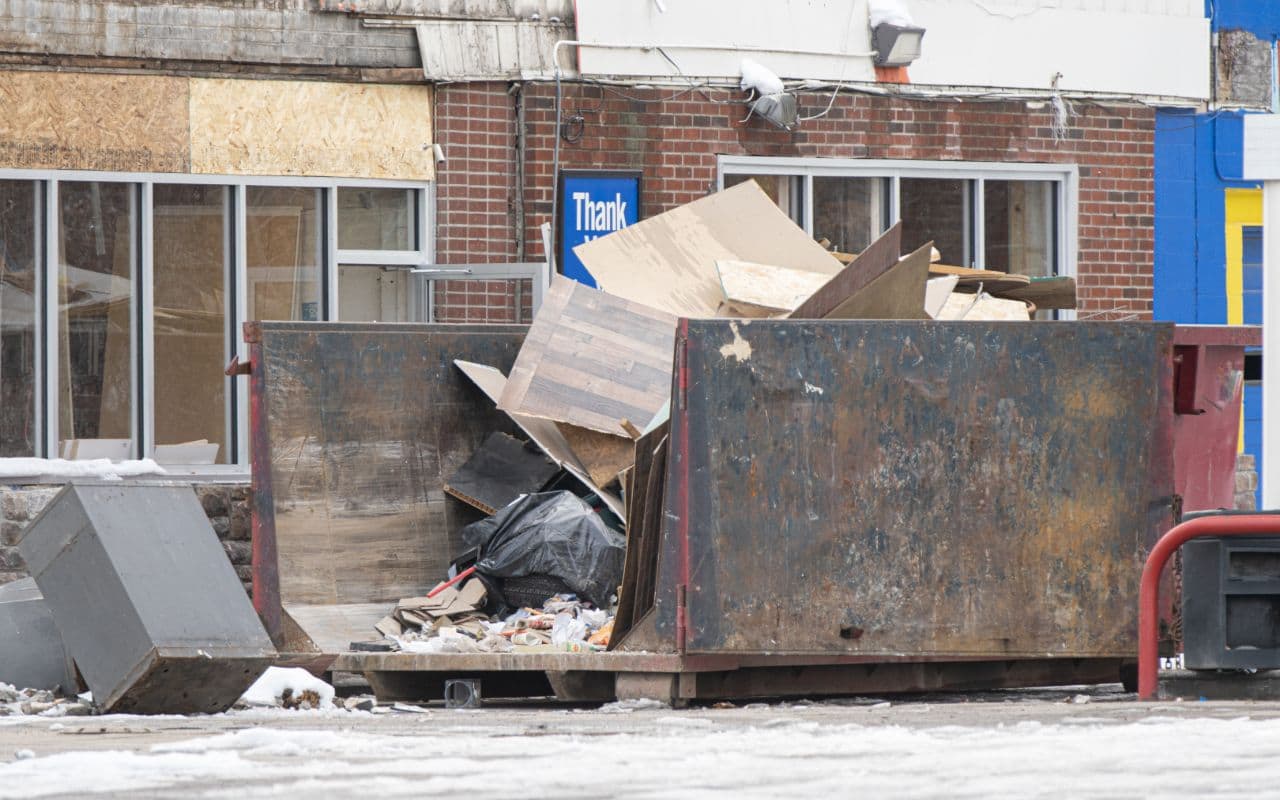 Commercial Dumpster Rentals
Rent a dumpster and put an end to all your trash-related issues to rest. We have perfectly-sized containers required for waste disposal at offices, restaurants, healthcare facilities, service stations, malls, shopping complexes, departmental stores, educational institutes, businesses, and manufacturing plants.
Our commercial dumpster rentals are perfectly designed to offer you inexpensive rubbish disposal while meeting local, state, and federal environmental norms. You may go for compacter, front-loaded, rear-loaded, or roll-off containers depending on the waste generated daily and the space available to keep it.
Through a chain of partnerships and donation agents, we have created an eco-friendly garbage discarding service. It ensures minimum possible dumping of your commercial waste by giving priority to salvage, recycling, and donation.  We ensure the safe disposal of hazardous and non-biodegradable waste.
Action Junk Hauling hauling team ensures regular and timely trash hauling to ensure you have the optimum benefit of a dumpster rental. You can schedule pickups daily, weekly, or monthly as per your convenience. Simple billing, economical rates, and swift service add to your hassle-free waste removal experience.
Construction Debris Dumpster Rentals
We offer cost-effective and reliable construction dumper rentals for safe and eco-friendly disposal of debris. These boxes help keep your job site clean, organized, and free from scattered trash. Our construction dumpster services extend help to keep you free from the mess while renovating, remodeling, or constructing. Quick empty-and-return ensures your work continues without being worried about the disposal of debris generated.
It is utmost convenient to get a dumpster and store debris in it. If you leave debris lay open, it may become hazardous to your environment, workforce, and neighbors. When you have a bin to store the waste, you can easily focus on your construction, as there won't be any concerns regarding the waste disposal.
You may find it tough and costly to haul away construction debris, including concrete, wood, metal, tiles, and drywall and dispose of them safely. Action Junk Hauling fully understands the importance of tackling on-site construction debris and is ready to offer its dumpster rental services. You may get these boxes on rent to store debris. Our hauling professionals make sure it is cleared or replaced so that you won't have to face the shortage of space to store construction waste.
We provide dumpster rentals of all sizes sufficing the need for residential, commercial, small, and large-scale constructions.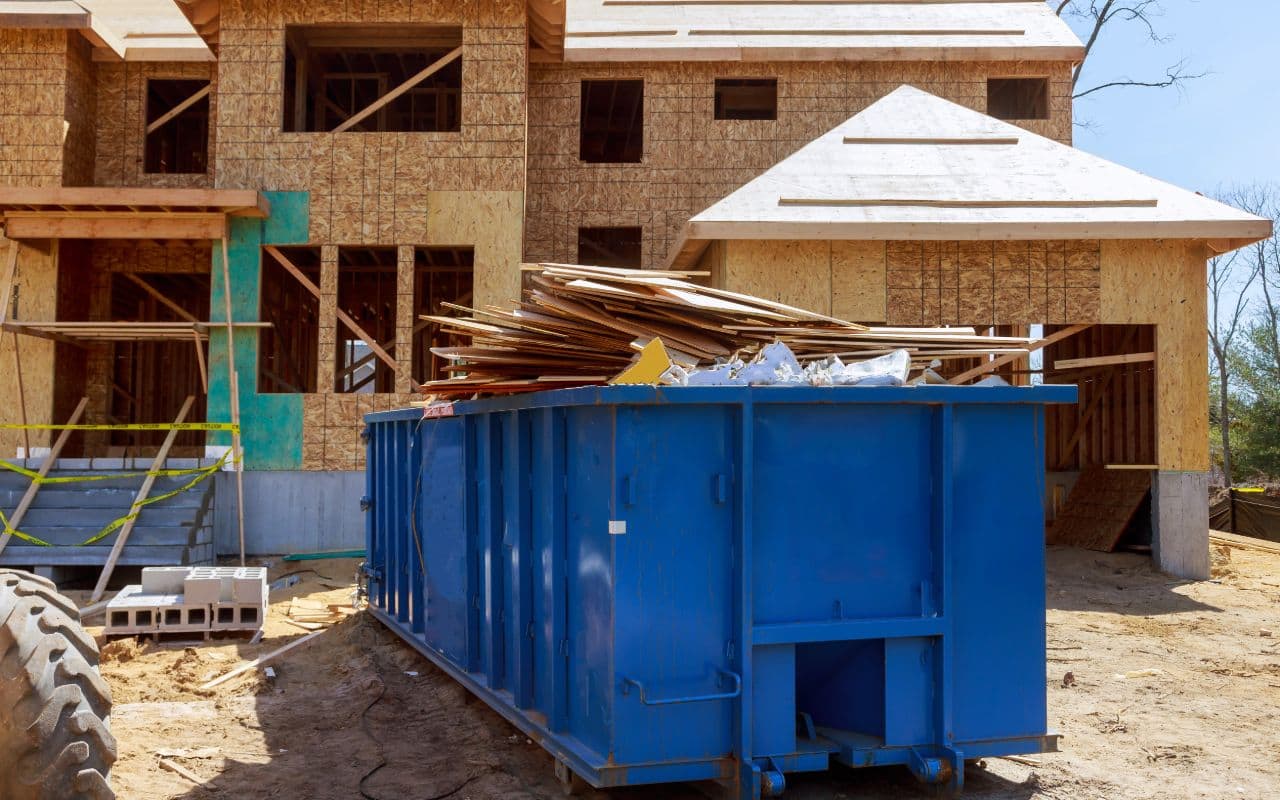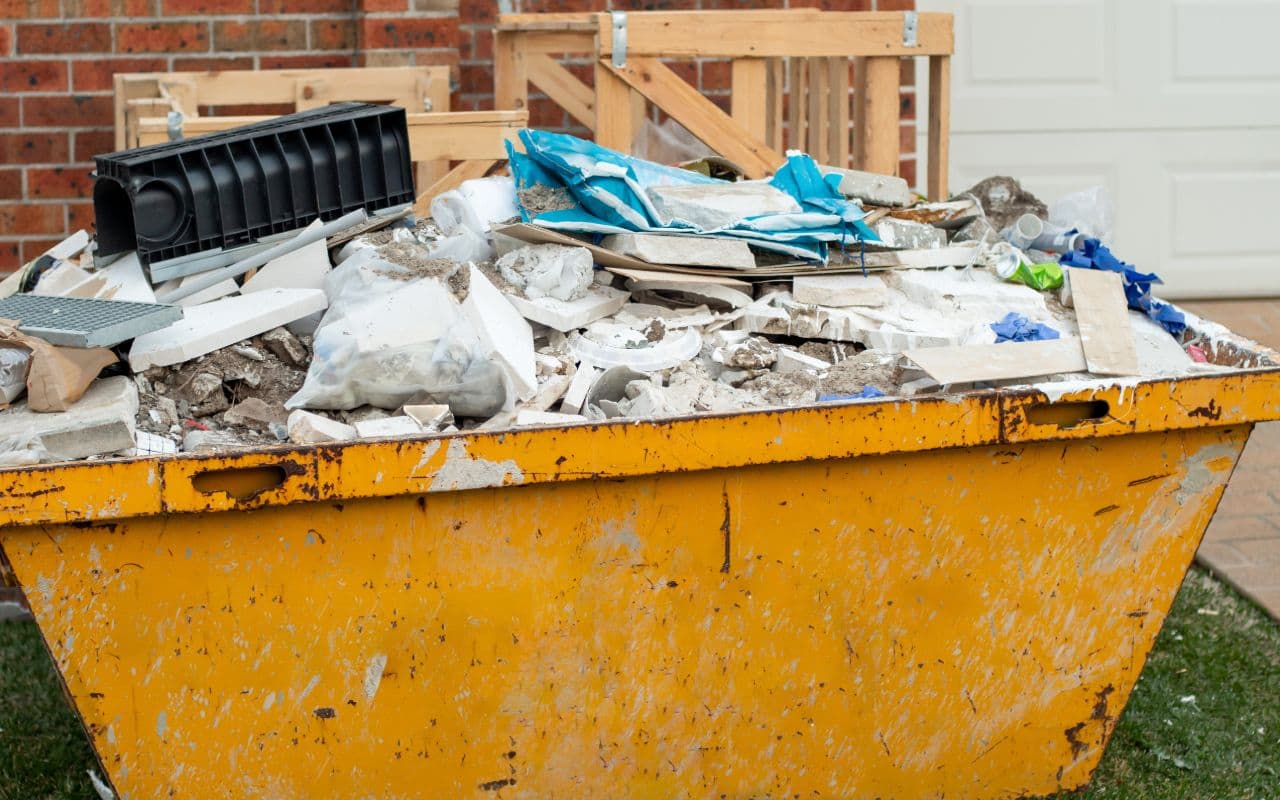 Our Dumpster Rental Promises
If you are looking for a bin for long-term solid waste disposal, our dumpsters present a good option.
We also supply dumpsters for garbage storing aimed at recycling.
Long-term dumpster rentals at affordable rates for manufacturing plants.
One-day dumpster rental for self-service junk removal.
Easy To Hire Dumpster Rental Services
Action Junk Hauling offers multiple options and you can select any one based on your trash removal need. Our dumpster rentals are super easy to hire. We are just a call away. Our professionals even help you find out the most suitable size of dumpster you should go for.
We have 10-yard, 20-yard, 30-yard, and 40-yard dumpsters. A 10-yard roll-off dumpster is fine to store trash amounting to 2 tons or 2-3 pickup truck loads. It may be sufficient for a home or office cleanout. However, for construction projects, you may need at least a 20-yard dumpster capable of holding 4 tons of trash and materials.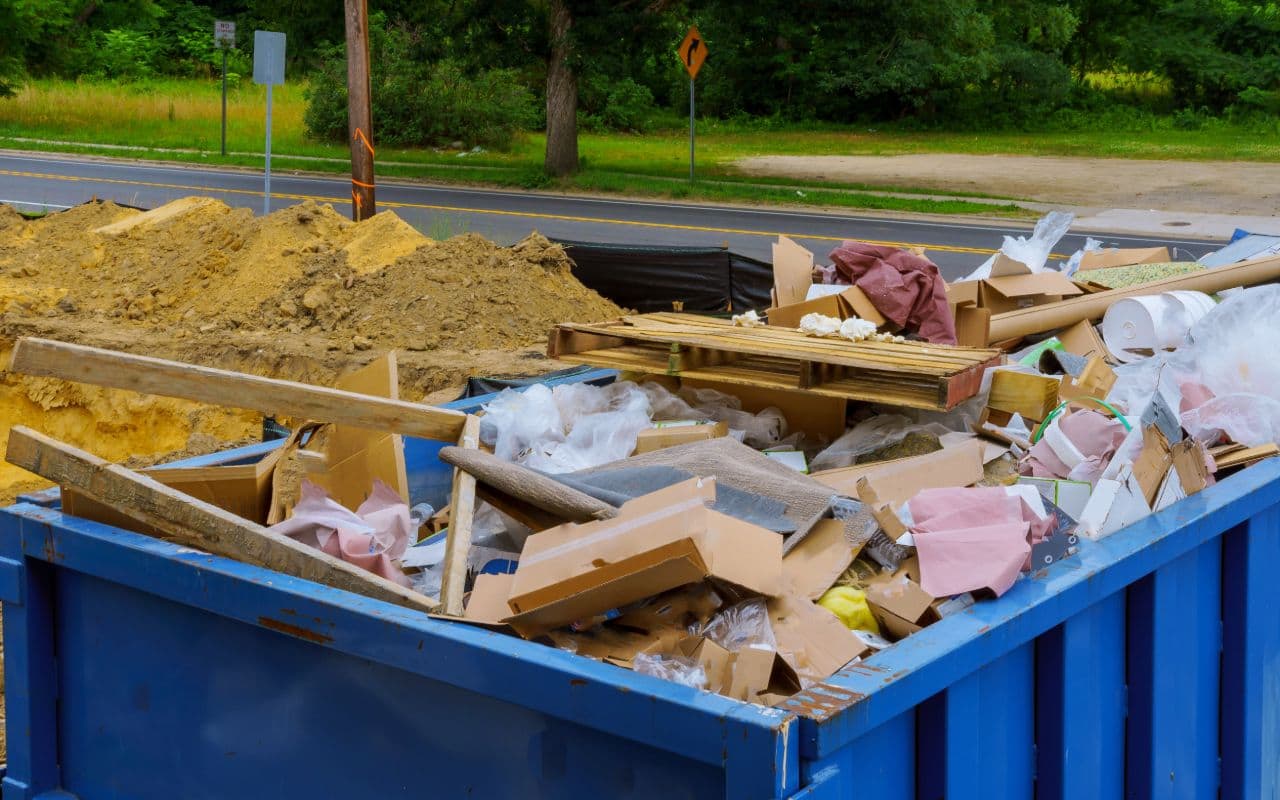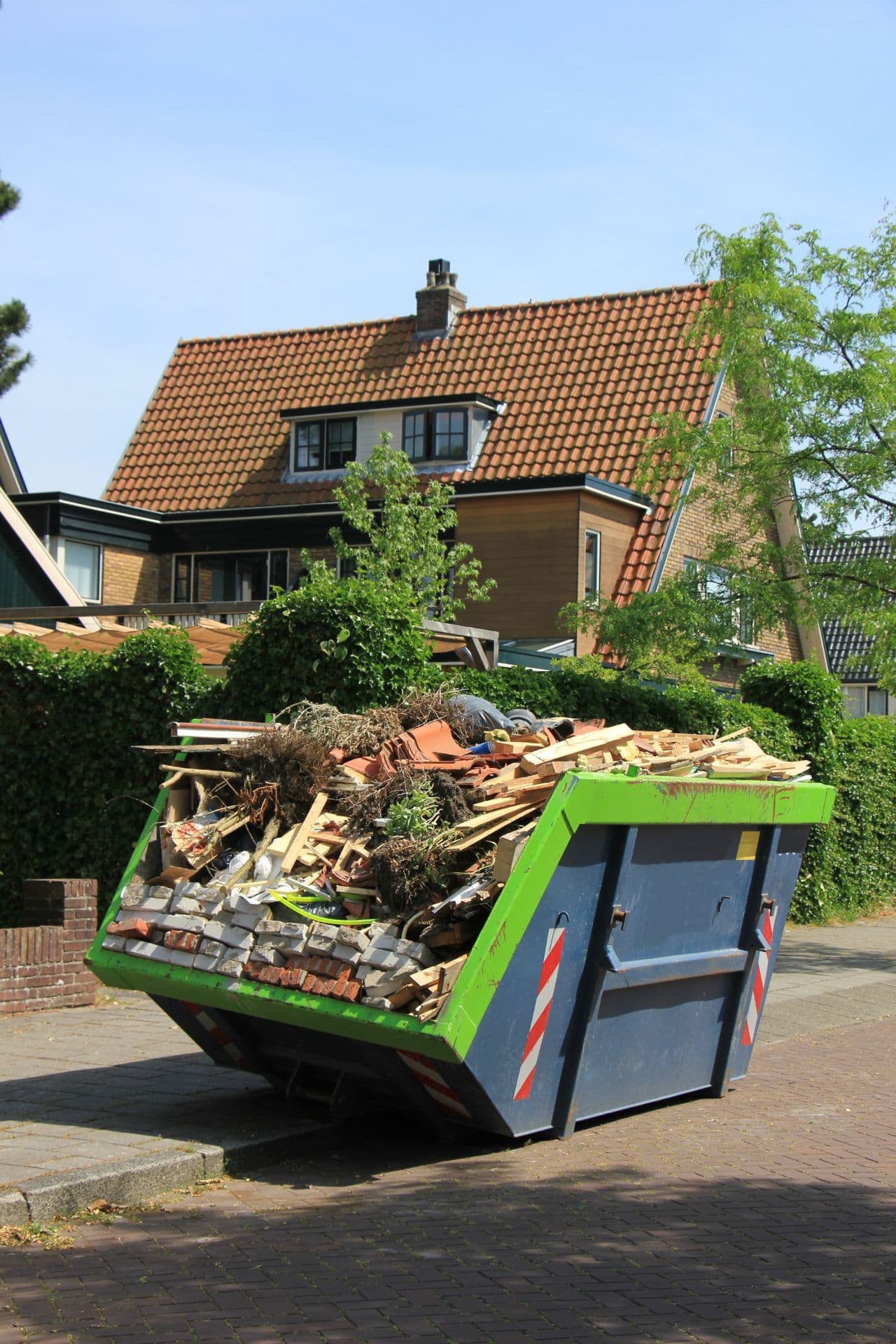 Why Our Dumpster Rental Services
Action Junk Hauling is committed to provide effective, affordable, and reliable dumpster rental services to help you manage and get rid of the trash. Our goal is to keep your community and the environment cleaner, safer and healthier.  To achieve this, we follow sustainable rubbish removal practices underlined by responsible solutions.
Quick Service: Give us a call and we will make available the selected dumpster at your place in the minimum possible time.
Ease of Use: We not only rent dumpsters but also place them at a place that allows you to toss in trash easily without having to carry it for a distance.
Convenience: Our team offers pickups on weekends and also extends it to off hours to make sure you do not have to wait.
Capacity Guide Support: We are open to visit your place of construction or property to assess your needs and suggest the size of the dumpster you need.
Concrete Cleanup Dumpsters: Get containers specifically prepared for disposal of concrete debris, solid waste, and other heavy materials.
Trusted Service: Our team offers reliable services that you can trust for your trash removal needs.
Personal Support: You can call us any time to speak with team members and seek their services.
Variety of Sizes: We offer dumpster rentals for all purposes – from house, yard, office, attic, or roof cleanups to heavy debris containers for construction sites.
Pickup: We take care of the trash pickup and removal.
Cost-Efficient: Affordable, transparent charges with upfront details.
Dumpster Rental FAQs
Action Junk Hauling provides dumpster rental in Washington state. Here are some frequently asked questions about dumpster rental.
What is dumpster rental?
If you're doing a residential or commercial cleanout, you can rent a dumpster which'll sit out in your driveway. This makes it easier for you to dispose of waste, and is a great option for those who want to do the cleanout themselves rather than hiring a company, but expect to have a lot of garbage.
What dumpster rental items do you take?
Action Junk Hauling takes nearly all items. This includes appliances, electronics, carpets, car parts, furniture, garbage, and more.
Who is dumpster rental for?
People and businesses who rent dumpsters are usually cleaning out their house, yard, or business themselves. You'll need a place to keep the junk while you're cleaning, and a rented dumpster is the perfect solution. Usually, junk removal companies will include junk hauling in the price. This makes the cleanout process simpler for a very small price.
When can I get a dumpster rental?
Action Junk Hauling provides dumpster rentals throughout the year. You can usually get same-day service, but if you want to schedule for a particular day in the future, that's completely doable too. We also do recurring schedules and provide contracts for companies that need them.
How long can I use the dumpster?
Sometimes people need the dumpster for a week or a month. When you schedule your rental, we can create a timeframe and talk about time period adjustments if the need should arise.
Where do you offer dumpster rental?
We offer our services from Tacoma to Marysville. This includes Seattle, Renton, Lynnwood, Shoreline, Bellevue, Kirkland, Redmond, and many other towns and cities. For a full list, scroll to the bottom of our website, where you'll find a section titled 'Service Area'.
How much does dumpster rental cost?
It usually costs a few hundred dollars, although it can go up or down depending on your needs and the terms of the agreement. Most companies charge on a weekly basis, with rates hovering around $300-400 for a medium-size dumpster. Contact us for a quote!
Why get dumpster rental?
If you're cleaning out a dorm room, estate, an office, or a hoarder's home, you'll end up with a lot of trash. Piling it up on the floor isn't a great idea, because that basically doubles the amount of work you have to do. While you can always hire a company to take care of the cleanout process, if you want to do it yourself (for sentimental or financial reasons, for example) a dumpster rental will make things a lot easier. For a fixed price our company will provide the dumpster for as long as you need it, and then haul the junk away once you're done.

Junk Removal & Cleanout Services