Do you have a broken fridge, stove, microwave or other appliances lying around? If you don't live close to a dump you may be procrastinating, putting it off till 'tomorrow'. However, getting rid of appliances isn't as simple as taking them to the dump. They're big, weighty items, and many of them need some disassembly. Then there's the fact that the environmentally responsible thing would be to recycle them instead of just throwing them away.
So what do you need to do? What should you do? Action Junk Hauling is an appliance removal company, and we've created this guide which'll take you through the steps involved in appliance recycling in Seattle.
Appliance Recycling In Seattle – Step-by-Step Instructions
Let's go over some appliances, and their recycling or removal instructions. Generally, you can take two residential appliances per visit to a transfer station, but there are other options as well.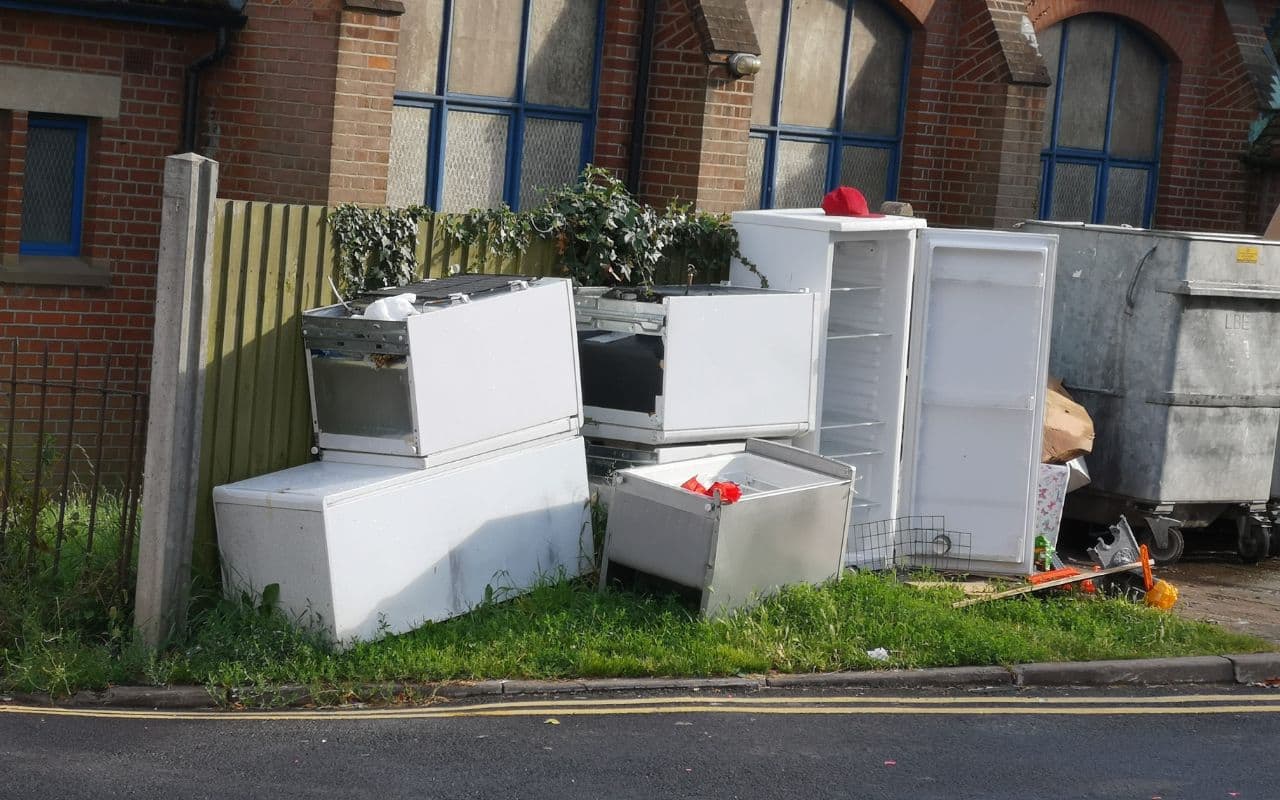 Refrigerator
Most landfills need you to either remove the doors, or tape them shut before tossing them away, so the fridge takes up as little space as possible. Taping them shut is simple, so let's go over how to remove the doors.
First, remove the beauty cover from the door hinge – this is either done by snapping it off, or by unscrewing a Philips screw. Remove the cover, and then use a nut driver to remove the screws holding the hinge to the top of the fridge. Next, remove the hinge (lift it off). Now, open the refrigerator door slightly, grab hold of it with both hands, and lift it off the bottom hinge. It'll be heavy, so be careful! For model-specific instructions, consult the product manual.
Now, if your fridge was made before 2000, it'll probably take a bit more work. Older refrigerators use CFCs, which are harmful to the environment. For free appliance pickup, contact Seattle City Light – they'll do it for free, and give you a $30 rebate!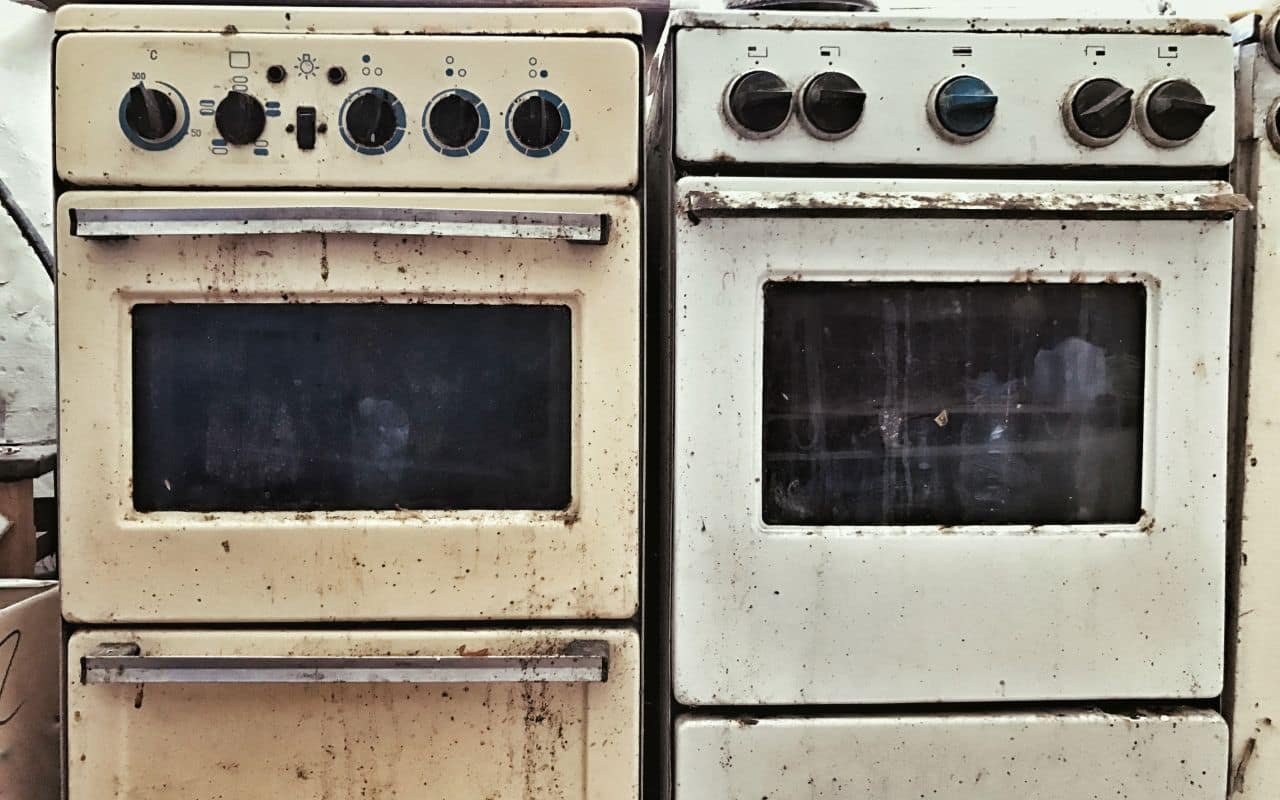 Stove
A stove and oven are really difficult to get rid of. The unit is large and heavy, and you'll need to spend a fair bit of time disassembling it. If you want a simple, affordable solution, call Action Junk Hauling today! We're a Seattle junk removal company that will do the heavy work for you, and dispose of the stove in an eco-friendly manner, recycling and donating where possible. All this for a nominal fee! We're open seven days a week from 7 AM to 6 PM. Call us at (206) 800-7198.
Now, what do you do with an old stove? If you're buying a new one, the dealer will probably be happy to remove and recycle your old stove for free. Working stoves can also be sold or donated, and if your stove and oven don't work, they can be recycled for an eco-friendly solution.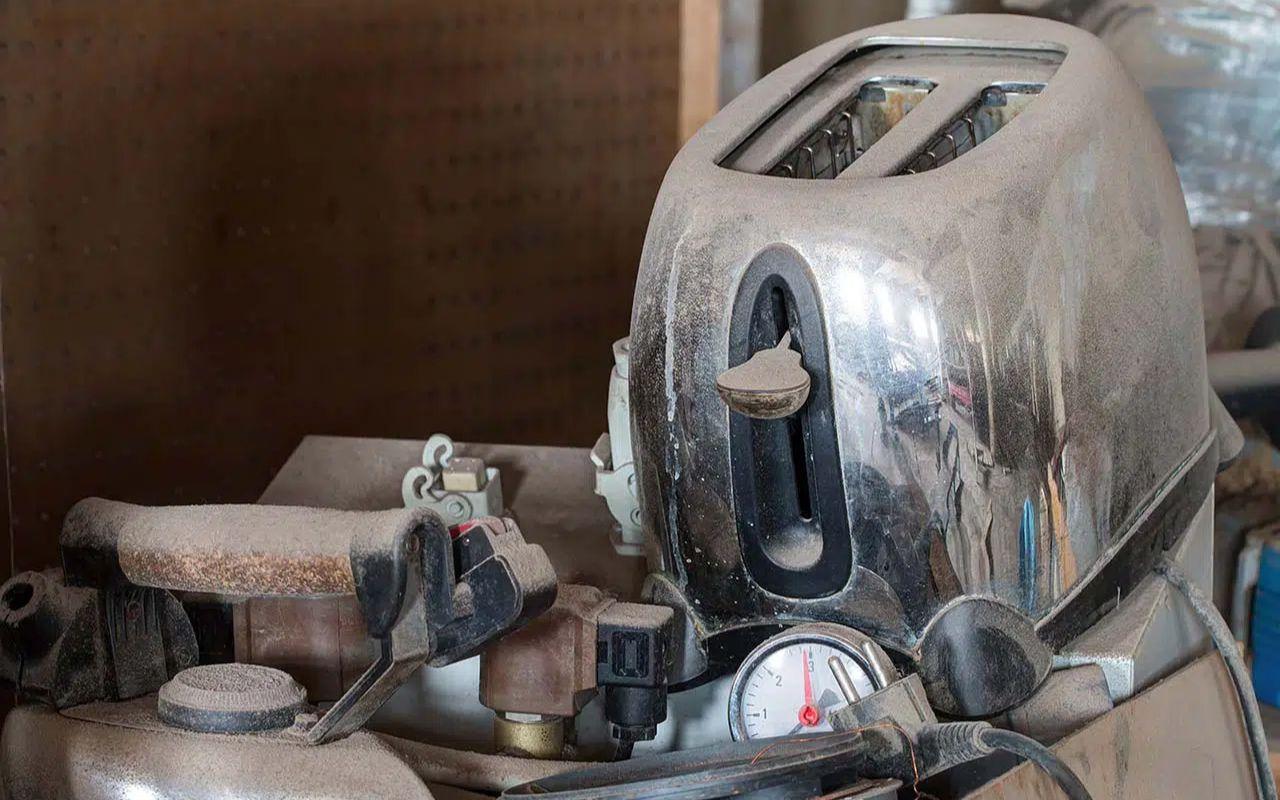 Toaster
Once you get the hang of it, you can kind of toast bread on a pan. It's not as convenient as a toaster, but if you like your bread soft and chewy, it's perfect! So now what do you do with your sad old toaster? You recycle it, that's what! It can be used for scrap metal. If it doesn't work and you need to throw it out, you can just put it in the trash. Small appliances like toasters can be disposed of that way.
If you're buying a new toaster but the old one's still working, you can consider donating it. There are lots of organizations such as The Salvation Army, American Council of the Blind, and local charities which would be happy to accept donations.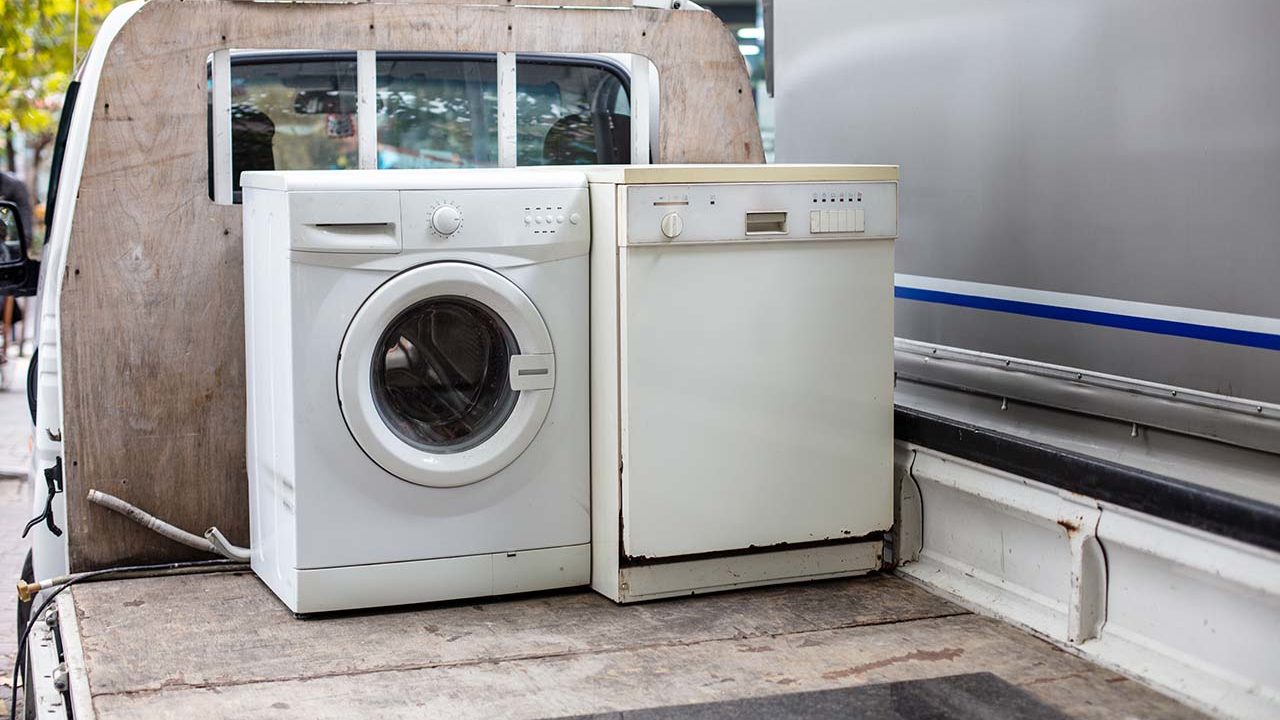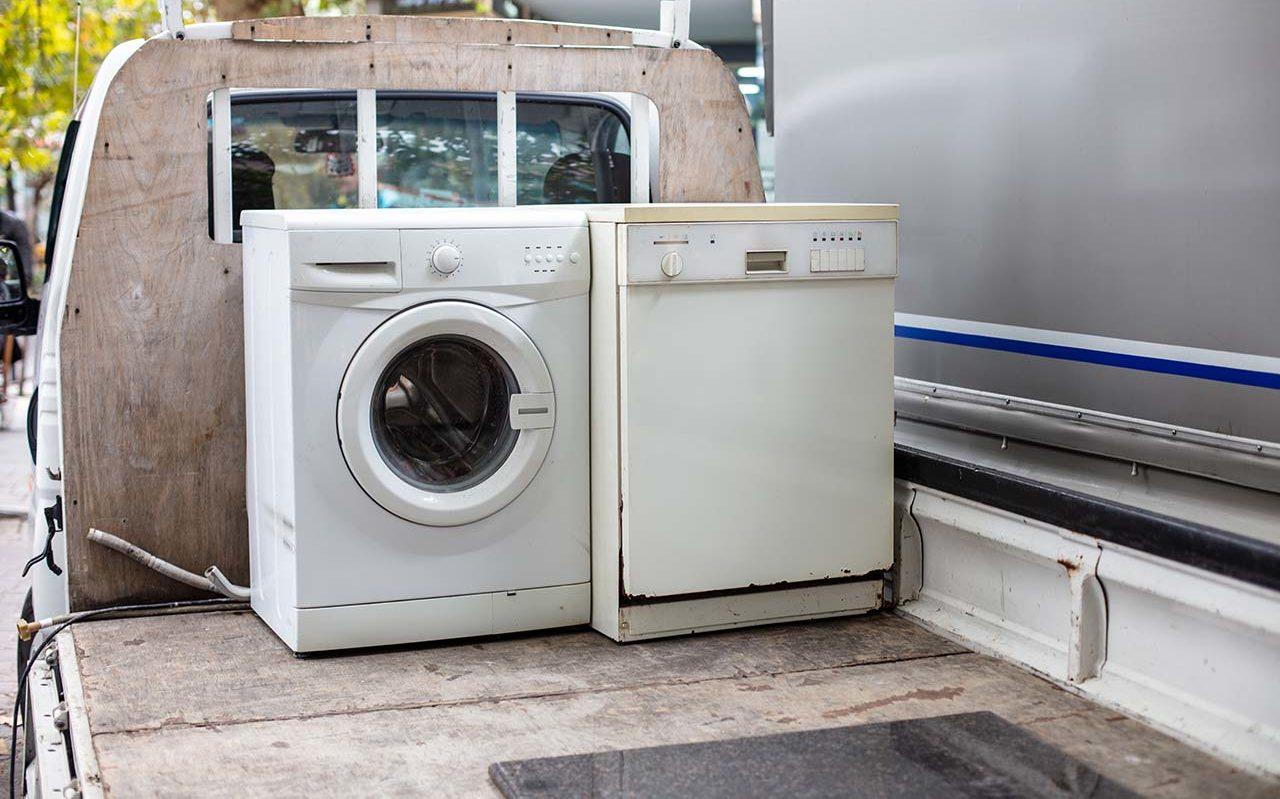 Dishwasher
Another large appliance. Do you really want to waste the weekend taking it apart and hefting it into your car? You could hire a local junk removal company instead, some of which provide nearly free, or free appliance recycling services. You could also get curb-side pickup by calling SPU Customer Service – although this certainly isn't free! For customer-focused service with excellent prices, contact Action Junk Hauling.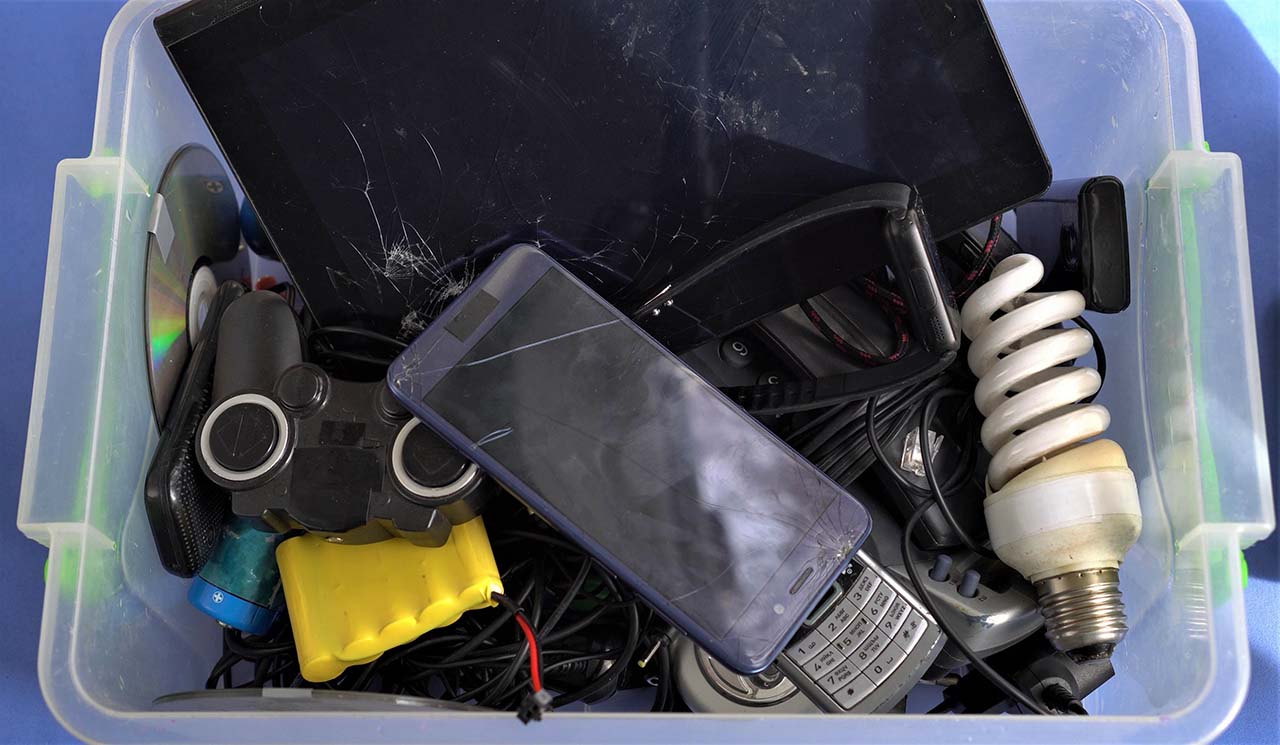 Hazardous Waste Disposal
When disposing of hazardous waste such as CFCs, batteries and paint, always remember to secure it in a sealed container, label the container for easy identification, and to not mix multiple substances together. Chemicals may react with each other, and many substances require a unique method of disposal – which cannot be completed if they're mixed with other chemicals. More information can be found here.
Don't Have Time?
If you're busy and are having trouble disassembling your appliances, we can help. Action Junk Hauling offers appliance removal services in the Seattle area. For a small fee we'll pick up and get rid of the appliances you no longer need. We offer cleanout services as well, so if you're moving, or need a storage unit or office cleaned, we'll handle it for you. Plus, we handle commercial appliance recycling requests.
We're fast, reliable, affordable, and environmentally-conscious. Why throw out when you can recycle? That's our mantra.
As you've seen above, getting rid of common appliances can be a daunting task. If you want to spend the weekend on your hobby instead of lugging your stove around, we're exactly who you need! We are proud to say that Action Junk Hauling is a green business, and we have a large customer base in the Seattle area that agrees.
Reach out to us with any questions, or to get a quote. We handle all types of junk removal orders whether small or large; commercial, residential, or construction-related. Call us at (206) 800-7198.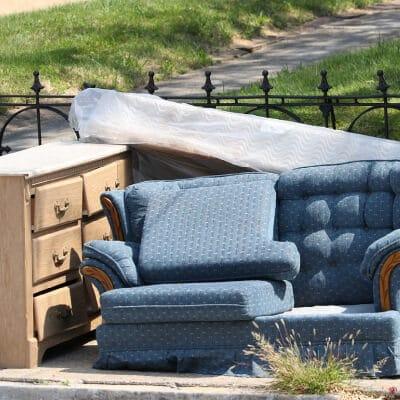 Appliances We Take:
Hairdryers
Refrigerator
Microwave
Oven/Otg
Stove
Dishwasher
Air-conditioner
Water heaters
Ceiling fan
Light fixtures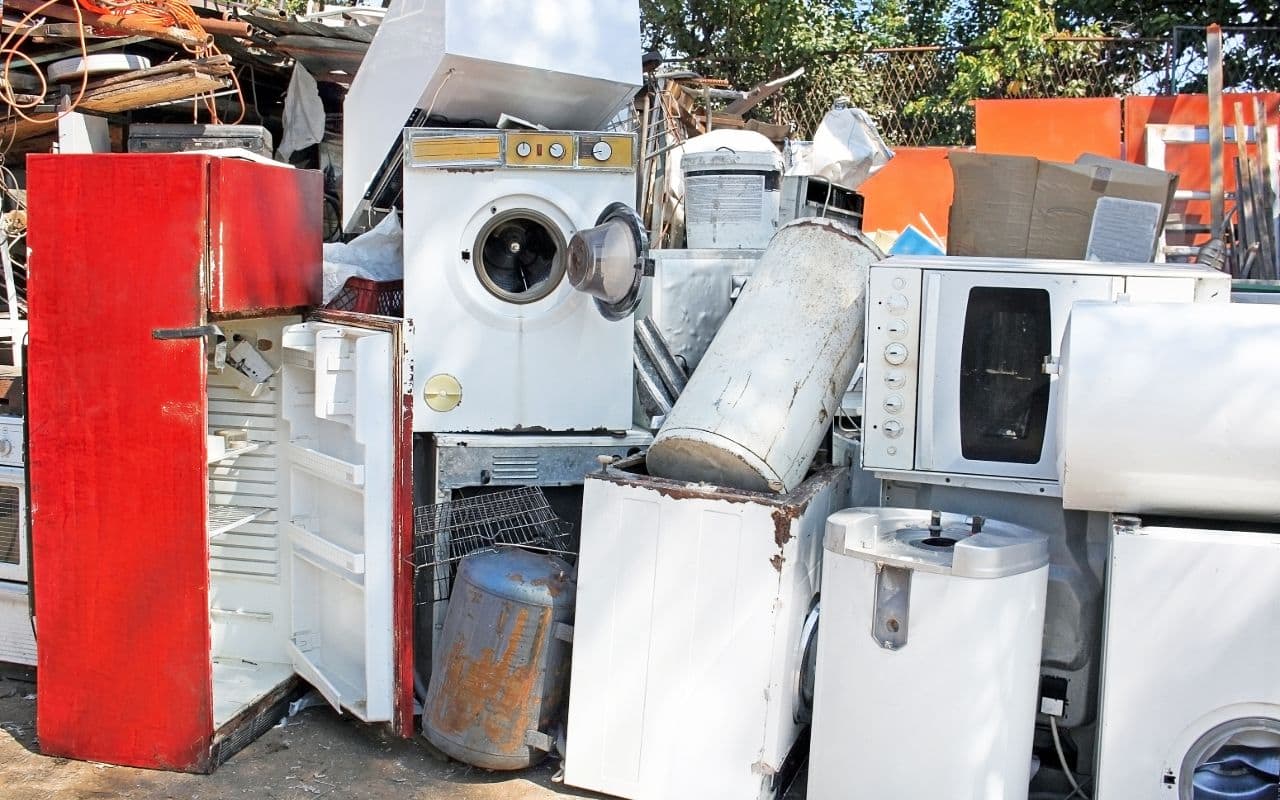 Recycling Guide
Can you recycle old carpet? Where do you take old brick and concrete? Is it worth hiring a company to throw out demolished construction materials? Get answers and decide for yourself
Looking for Professional Seattle Junk Removal?
Allow Action Junk Hauling Pros to clean up the mess.
Get started with a free same-day estimate. From there, we'll schedule a pick-up time at your earliest convenience, collect your junk, and dispose of it responsibly.
We look forward to working with you!