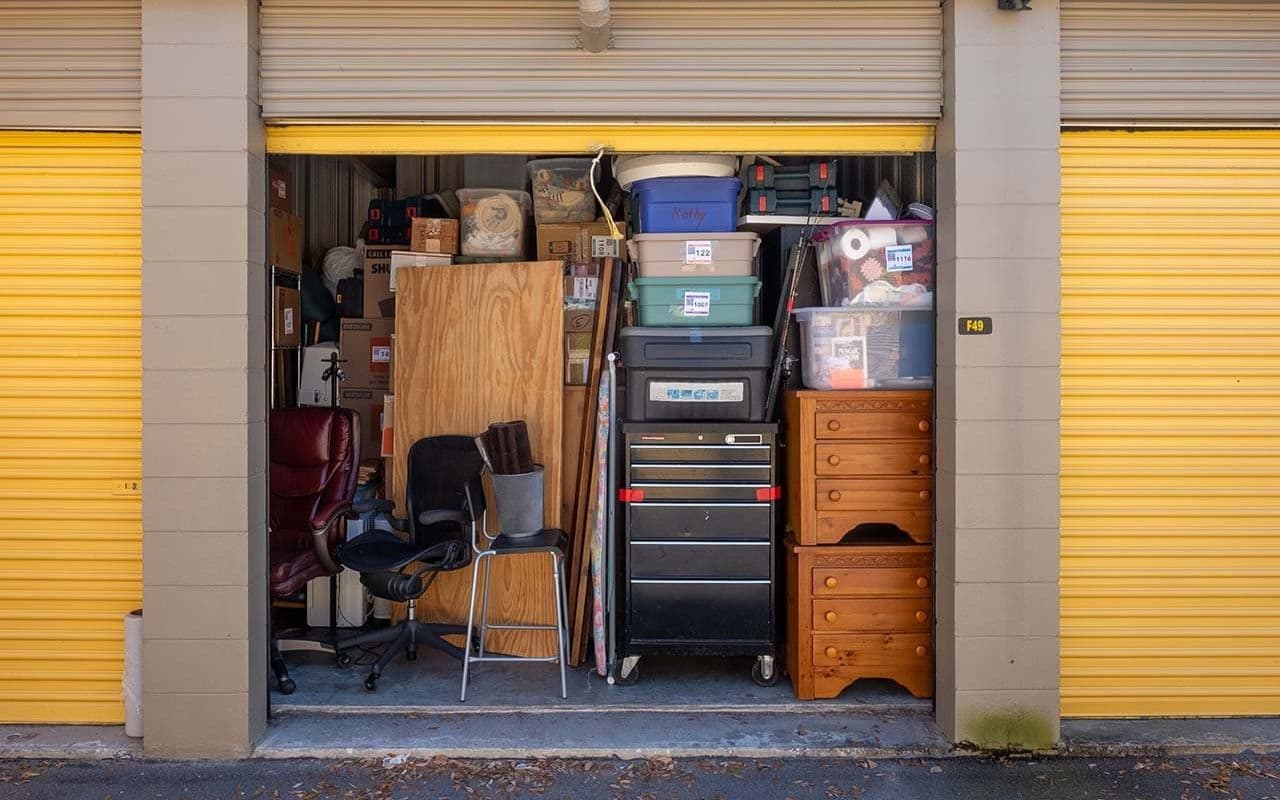 Is your storage unit filled with junk? Don't you want to save money on your storage rental that holds unwanted items? Let Action Junk Hauling clean out your storage rental and save you from paying money to store furniture, old mattresses, appliances, desks, chairs, appliances, hot tubs, pool tables, tires, workout equipment, and other household items that you no longer need or use.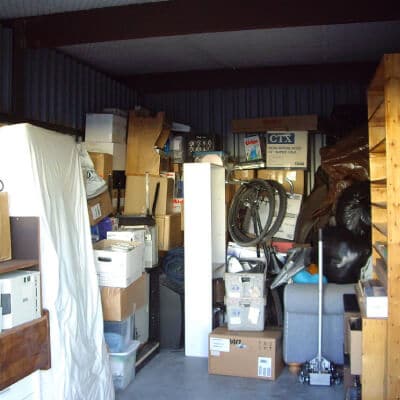 Storage units, be it at home, office, or rented facilities, offer a big relief when you have no extra place to accommodate the old and unwanted household stuff. However, in the long run, most people end up storing their household junk in these rented or specially made units. Do you think it is reasonable to waste money or space of junk items? Isn't it a good decision to get rid of this trash and save money you are paying as rent or space in your home or office?
Schedule Junk Removal Today
Choose Seattle's top-rated Junk Removal Company – Action Junk Hauling. We're professional, quick, and affordable. Call or schedule online to get started:
List of Self Storage Facilities in the Seattle Area
Action Junk Hauling offers same-day junk pickup services for all the Storage Facilities listed below. Call us to schedule a pickup or get a quote.
Our storage unit cleanout service comes to your rescue if you want to get rid of stored junk and save paying rent for it. Just tell us what you no longer need and what you want to be there. We can separate and remove the trash completely and haul it away. The stuff you want to keep will be put back in a manner optimizing your space.
From separation to pick up, hauling, and disposal, our storage cleanout service team takes care of everything. While we make every possible attempt to make sure you do not face any inconvenience, we also ensure the trash removal and disposal processes remain eco-friendly and pose no threat to your community ambiance. Recycling and donations through our partners significantly reduce the need for dumping trash at landfill sites.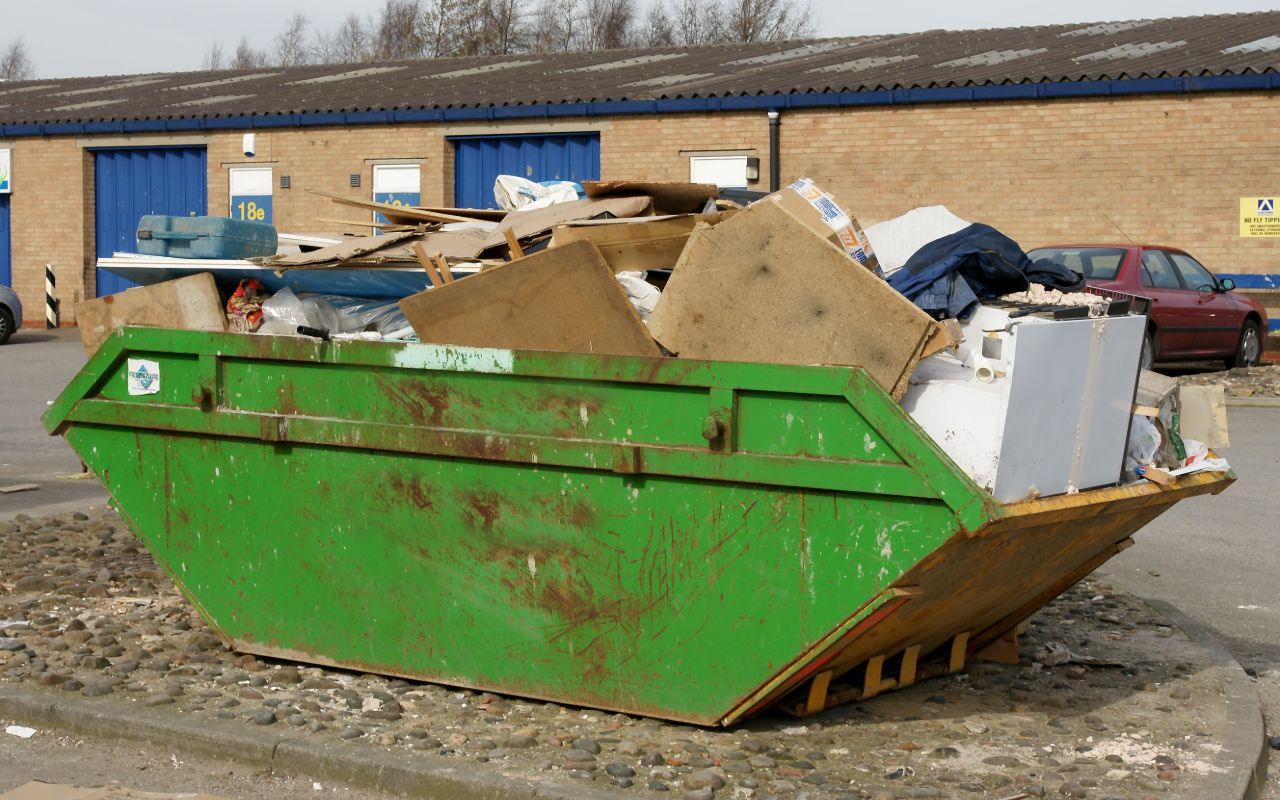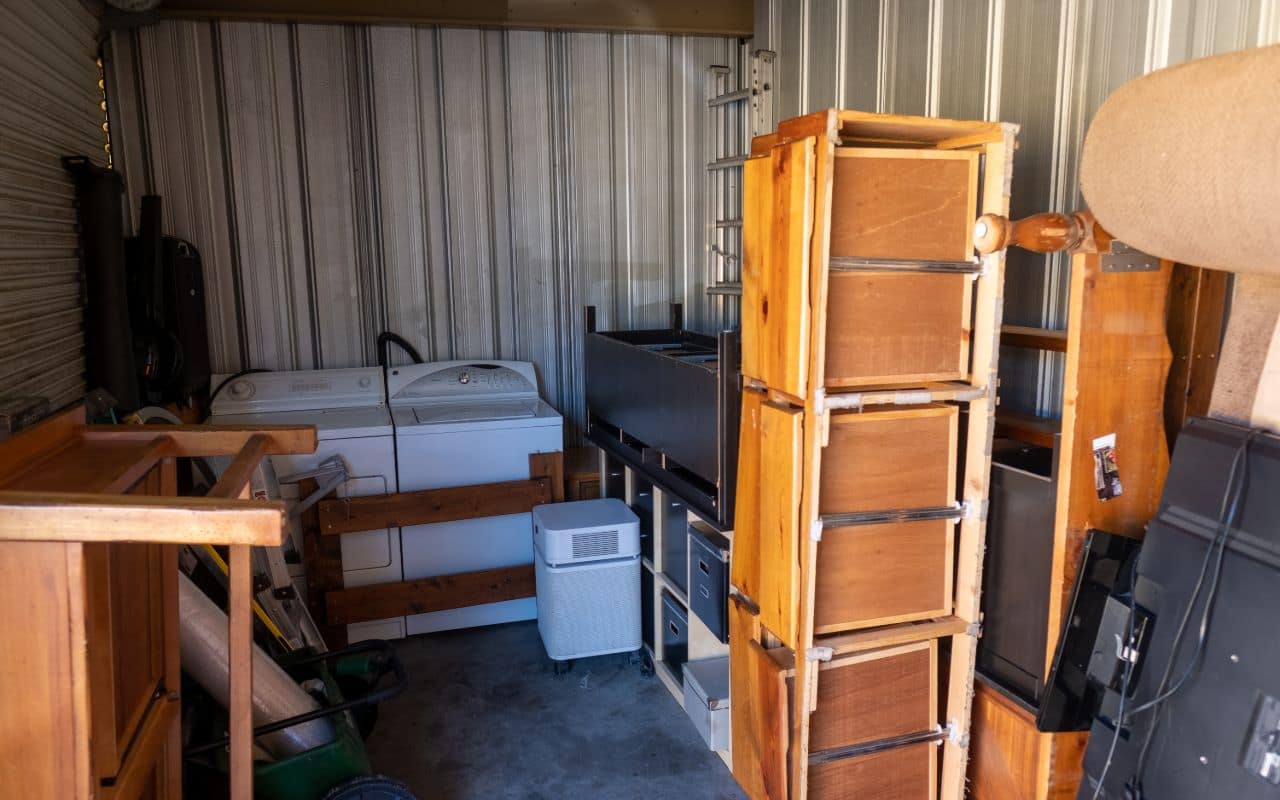 Save Money on Storage Unit Cleanout
Why should you pay to store junk? If you do not need the stuff anymore, there is no need to keep them. Better dispose of them, especially when it means saving a good amount of money. We not only clear your storage unit but also make sure you get significant financial gain.
With junk removed from your storage rental completely, you no longer need to pay for storing unwanted items. You may surrender it and make financial savings, as you don't need to store the unwanted stuff there.
Our affordable storage cleanout allows you significant savings in monetary terms. With a focus on keeping local communities clean and green, we go extra miles to accommodate budget requests. Unlike other big junk removal chains operating nationwide, we serve only Seattle and nearby cities. For us, commercial gains do not override our commitment to local communities and the environment.
Wherever the junk has high recyclable value, we offer green credits to customers lowering the cost further.
Storage Unit Cleanout To Eliminate Junk Easily
It is always stressful to remove the old stuff that you have in a storage unit on your own. You need to waste time, face inconvenience, and do physical labor. However, we can do it for you without any hassle. Our storage cleanout team is expert in eliminating both unwanted items and your worries. Being a family owned and operated junk removal service, we are fully aware of the troubles you are expecting and work to avoid them.
A phone call is just enough to hire our services. We send a team member to make an assessment of the trash and provide you a detailed upfront quote mentioning everything you pay for the services. This ensures you don't have to pay any hidden charges. The cost includes everything – removal cost, labor, taxes, transport cost, and even the disposal expenses. Action Junk Hauling prides in its affordable and transparent pricing.
You may give us verbal instructions on the junk to be removed and those to be left. We take care of this while working. All wanted and unwanted stuff are segregated and those you no longer need are removed. Those left were re-stacked in a proper manner. Action Junk Hauling has equipment and expertise for heavy lifting and trash hauling.
With our storage unit cleanout team on your side, you don't have to bother about the hauling or disposal. We take care of it in a manner upholding both environmental and community concerns.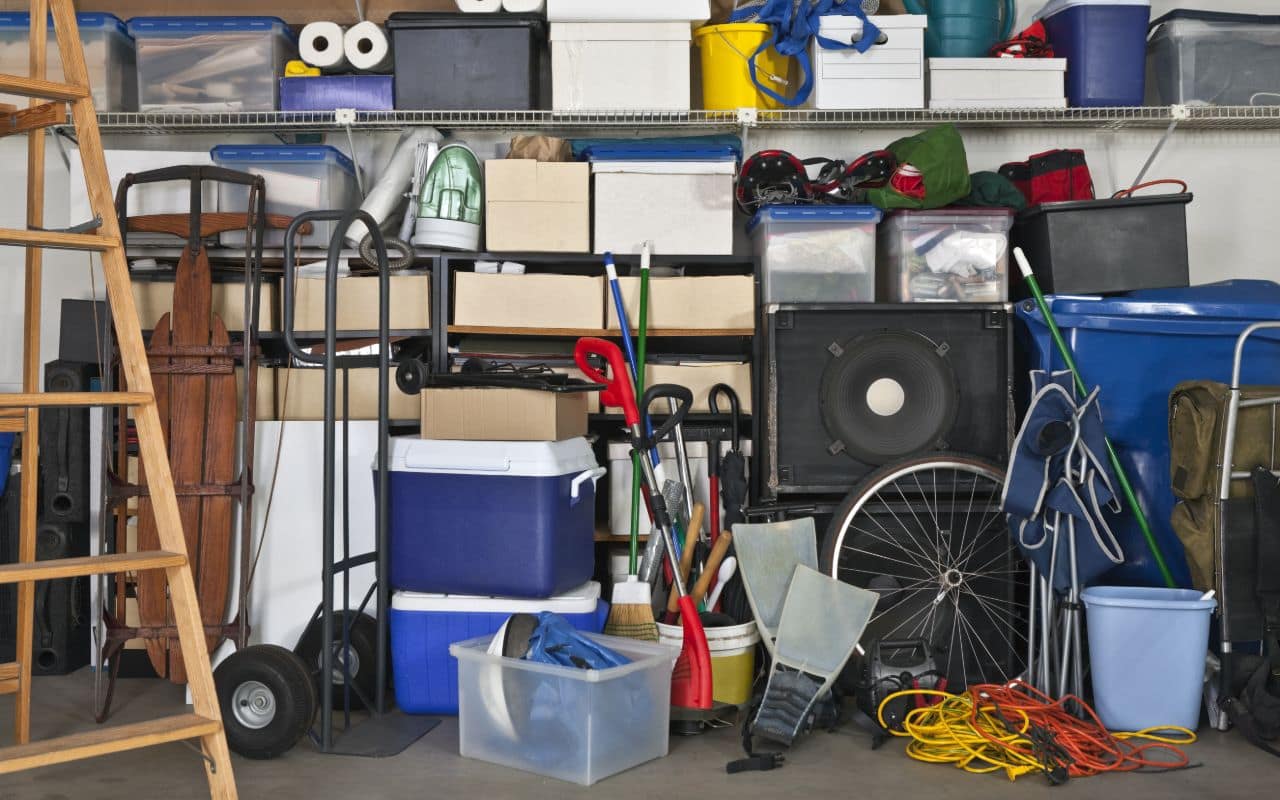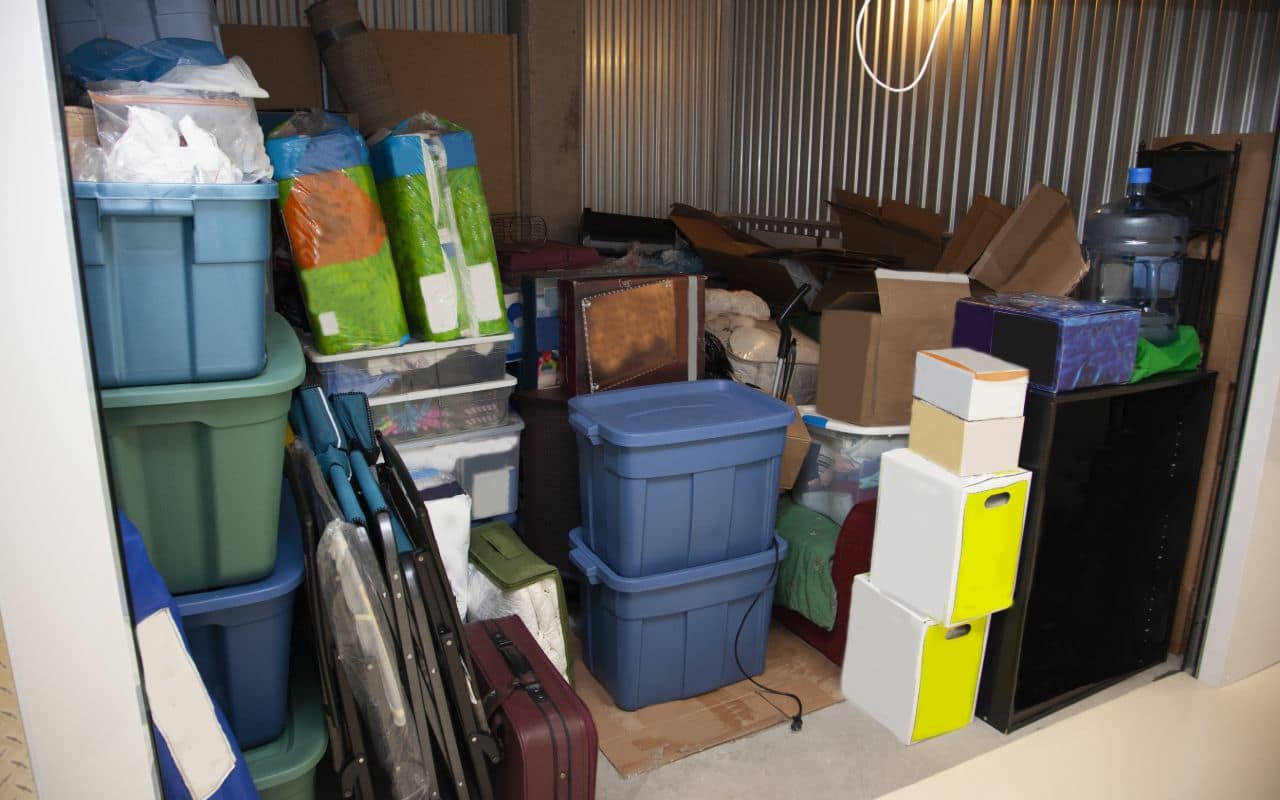 Storage Unit Cleanout: Our services
Action Junk Hauling provides multiple services for storage, warehouse, storeroom, and container cleanout. Our extensive range of services includes the following.
Storage Rental Cleanout
We are ready to remove all junk and rubbish you have in a storage rental. Our professionals clear the unwanted trash and re-stack the stuff you need. If any valuable merchandise or hidden item that can give you extra cash is discovered, you are immediately intimated so that you can get possession of it.
Storage Cleanout for Owners
If you are a storage business operator and want trash stored in the defaulted rental unit to be removed, let us know. We can do it for you at an affordable price and make sure you have your unit ready for rental in the minimum possible time. Our team hauls away non-auctioned junk and dispose of them safely so that you get rid of them and all your disposal worries.
Self-Storage Cleanout
Have you hired a container or dumpster for self-storage of junk and debris? We can help you remove them as and when you need, be it one time or a regular cleanout planned for the next few months.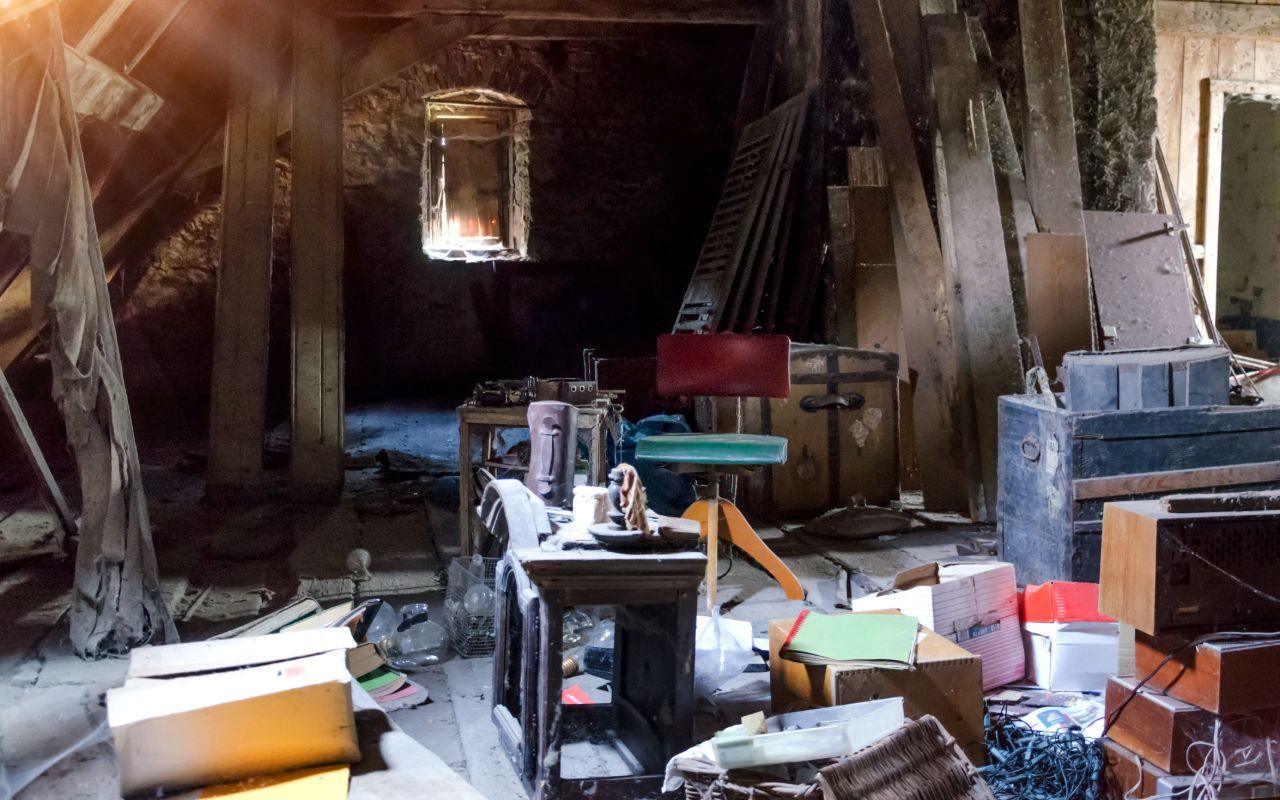 Warehouse Cleanout
Action Junk Hauling has ample expertise in removing rubbish from warehouses. We have trained men and adequate equipment to clear your warehouse of unwanted stuff and rearrange those required.
Residential Storage Cleanout
If you have stored trash in your garage, attic, roof, or any separate room, we can help you get rid of all those rubbish. We provide trained, uniformed professionals capable of removing the junk without any hassle to you. The cost is kept affordable so that we can extend a hand for every homeoperator to clean out his house.
Public Storage Cleanout
With an increase in public storage units, we have created specialized teams with proficiency in their cleanout. So instead of keeping the junk in storage units and paying for the same, get in touch with us and remove them for good.
Commercial Storage Cleanout
A business needs to cut expenditure to keep it afloat and profitable. We can contribute it by ensuring that you make significant savings on storage rentals. Action Junk Hauling provides an excellent option to remove old office desks, computers, chairs, monitors, displays, metal and wooden shelves, printer, and scanners that you no longer need but have stored them.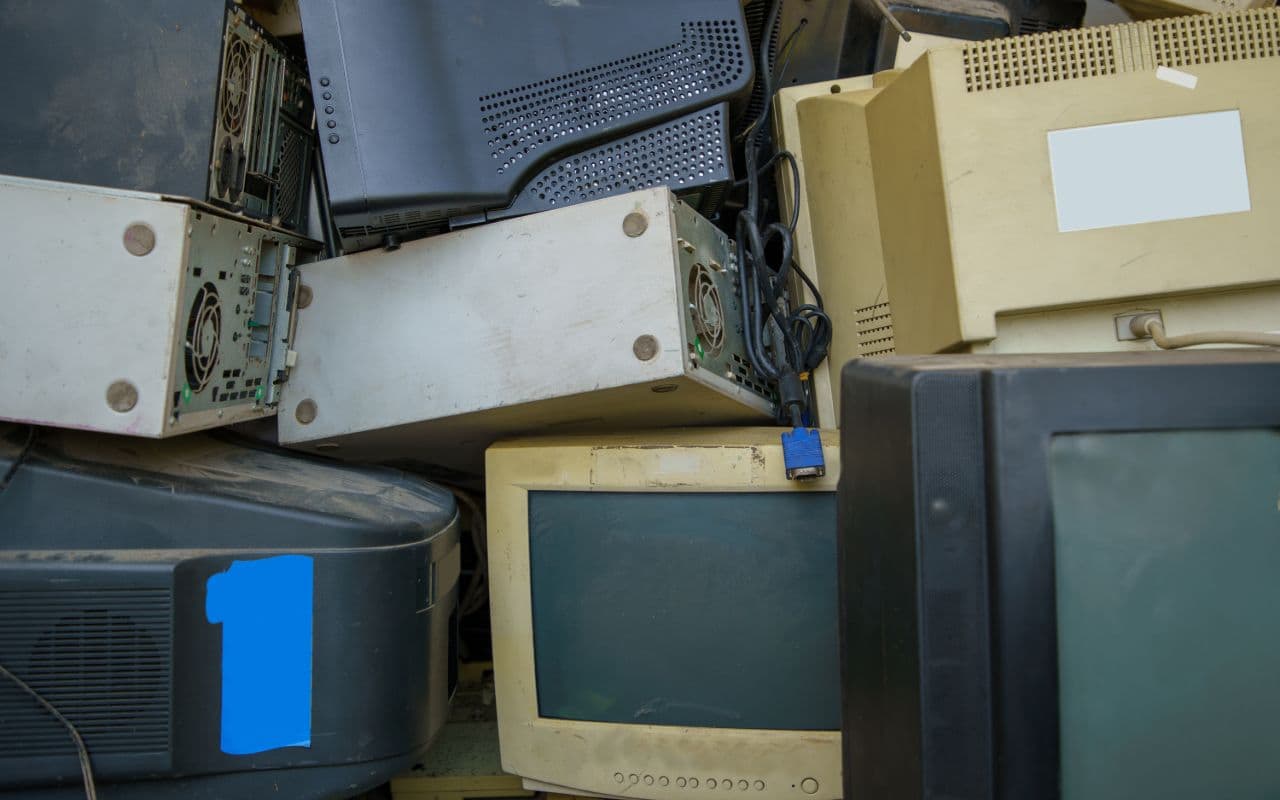 Storage Unit Cleanout Pricing
Action Junk Hauling provides the most affordable, lowest, and the best price for storage cleanout service. The cost is calculated based on the amount of trash you need to be removed. We offer the most transparent pricing mechanism. You get an upfront detail of all prices, including labor, tax and disposal cost, before we begin the junk removal process. We stay clear of any hidden charges and make sure you know what you should pay beforehand.
Storage Unit Cleanout Process
Our service process is easy, simple, clear, and straightforward. Get in touch with us on phone or through the contact us page on our website and fix an appointment. The crew visited the storage unit to evaluate the junk to be removed. You get a free, no-obligation estimate. If you give a go ahead, we plan the removal and hauling.
The team arrives with the necessary equipment and vehicles. Within a few hours, we remove and dispose of all the rubbish you don't need. Our services are open for same-day, advance, and even off-hour bookings.
Areas We Serve
Our storage cleanout services are available in Seattle, Mercer Island, Renton, Lynnwood, Bellevue, Kirkland, Burien, Redmond, Shoreline, SeaTac, and Tukwilla areas. Our team covers most of the communities in these localities. Get in touch with us to know any latest change in schedule or place of service and what way we can help you get rid of the trash.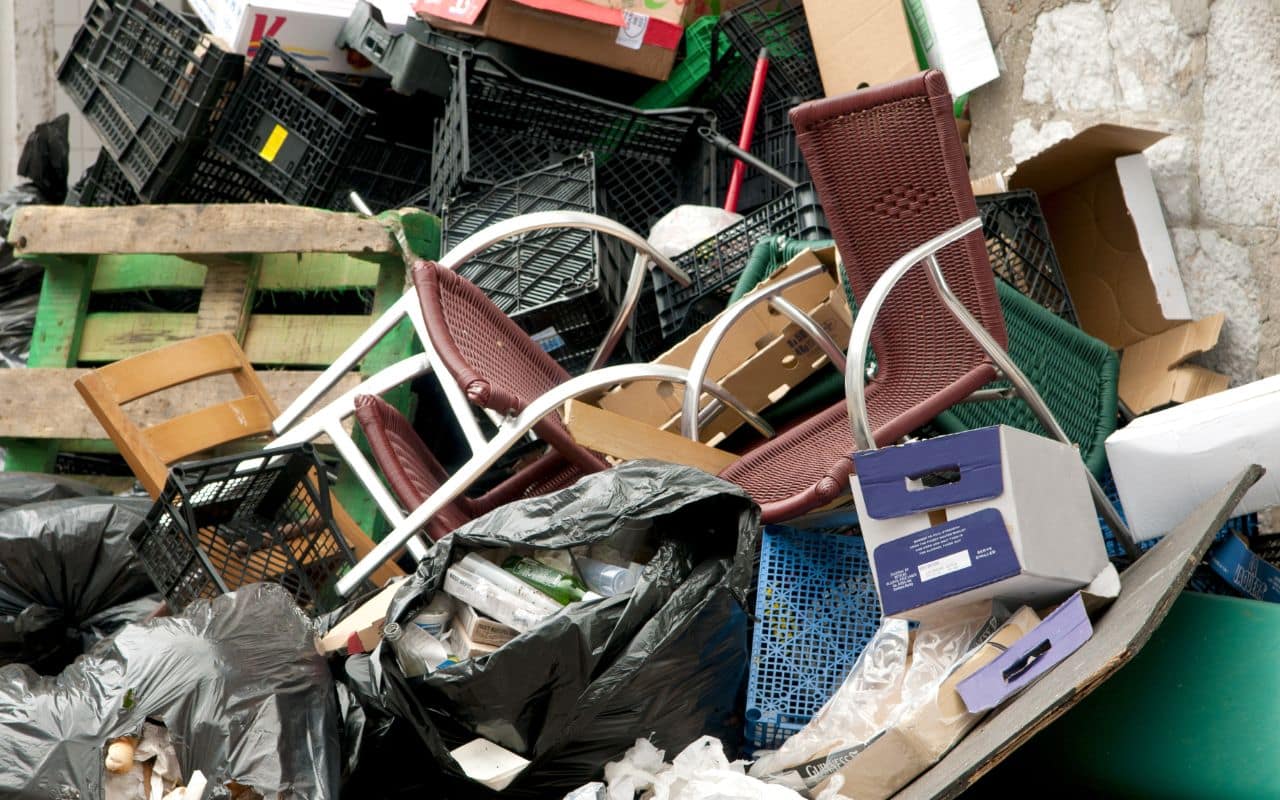 Why Action Junk Hauling Storage Cleanout
Flexible scheduling without any strict service hours allows customers to choose their most convenient time.
Transparent and affordable pricing upfront.
Professional, uniformed, insured staff.
Assured same and next-day appointment allowing fast, swift cleanout.
Convenience of the highest level with astute professionalism, trained men, and hassle-free service.
Eco-sensitive approach with a focus on recycling and minimal dumping.
Focus on keeping your community clean and green.
High-quality service that pays attention to customer satisfaction, affordability, and convenience instead of profitability.
Family owned and operated junk removal service.
No need to worry about local laws and environmental clearance. We obtain clearances on your behalf.
From pick up to disposal, we assure freedom from the hassle.
Responsible disposal mechanism that explores donation and salvage option to reduce the trash dumping.
We also offer full-service trash removal from home, office, shop, business, manufacturing plants, attics, yards, basements, estates, foreclosures, garages, etc. Get in touch with us to know how we can help you eliminate trash and keep your surrounding clean.