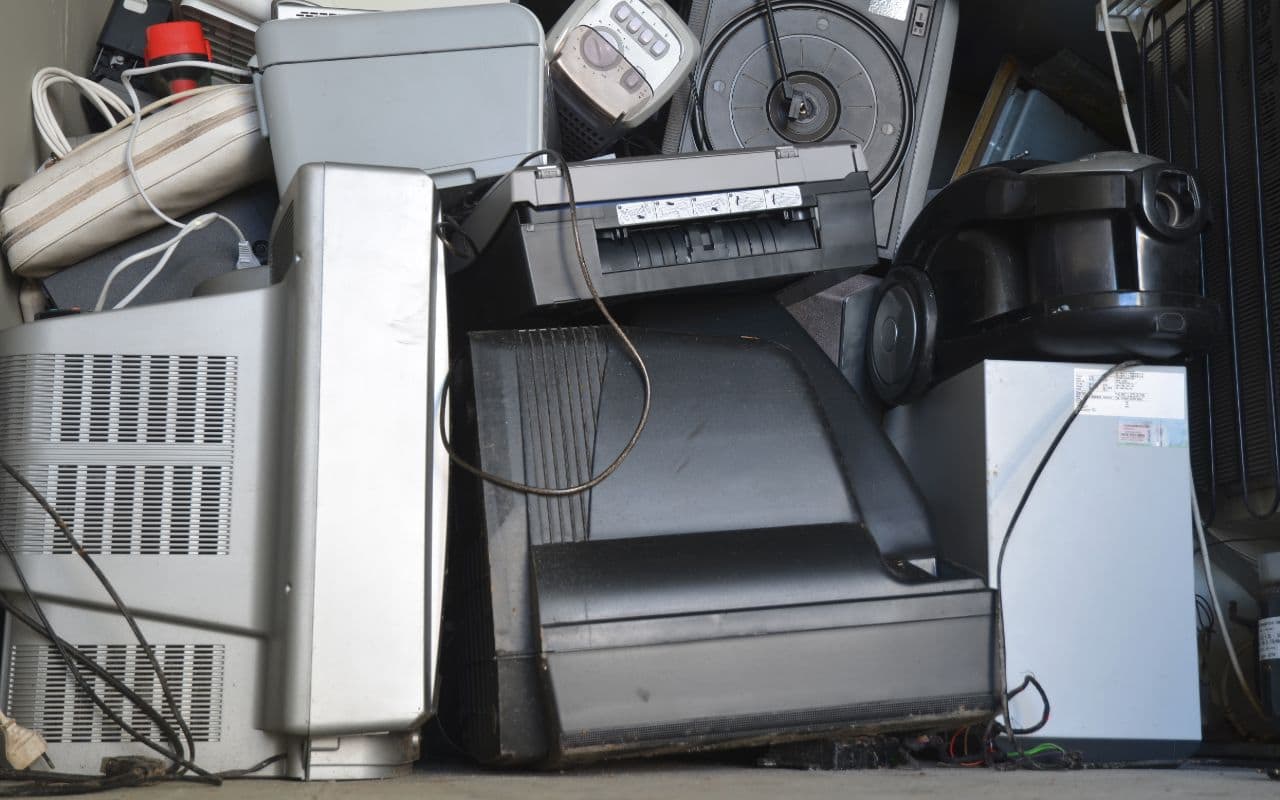 Can you simply throw away your old television or other electronics items that you no longer need? Well, unwanted electronics cannot be thrown along with regular trash, give the risk associated with hazardous waste. If you no longer need your old favorite computer or television, you ought to look for expert help because electronics junk removal requires careful attention. You can trust experts for the task. Action Junk Hauling is happy to partner with you as far as junk removal is concerned.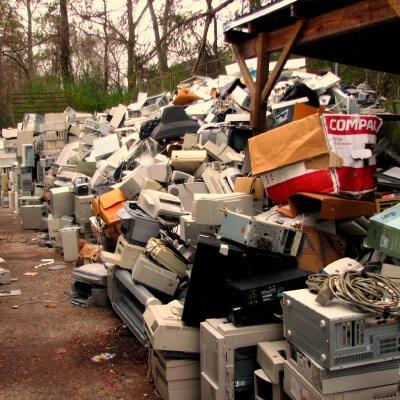 Electronics We Recycle
LED TVs
Flat Screen TVs
Plasma TVs
CRT TVs
Computers
Laptops
Tablets
Monitors
Printers
Cell phones
Smartphones
Landline phones
Gaming Consoles
Cable boxes & Cabling
VCRs / DVD players
DVDs
VHS
Printers
Copy Machines
Sound system
Stereos
Speakers
Schedule Junk Removal Today
Choose Seattle's top-rated Junk Removal Company – Action Junk Hauling. We're professional, quick, and affordable. Call or schedule online to get started: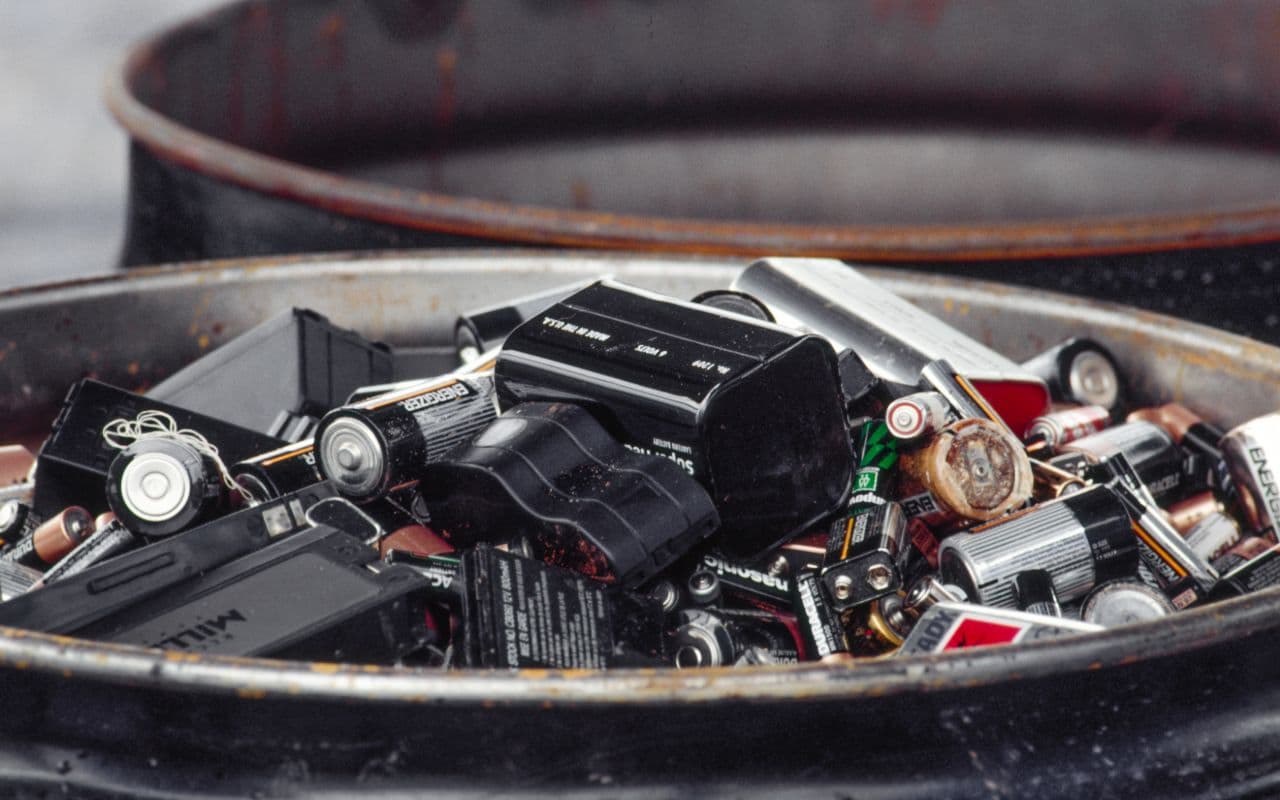 Electronics Junk Removal Services
If you want to get rid of your outdated electronics because you are keen to purchase those with cutting-edge technology, you ought to responsible dispose of the same. Remember, electronics are not included in the items meant for curbside collection. Disposal of junk requires time and effort. If you do not have the time to spend on hauling away junk to a safe disposal site, you should let expert electronics junk removal teams to responsibly do the job.
The reason is that electronics items are not part of your average garbage. Electronics junk removal must be done carefully considering the risk of hazardous elements that could severely affect the environment.
Action Junk Hauling specialists have the expertise, training, and tools to pick up the unwanted electronic items from your home or office, saving you time and money. The items are then sorted to find useful products that can be donated. Sorting also helps in identifying items that can be recycled or repurposed. Those that can be recycled are sent to the correct recycling depot.
Need for Electronics Recycling
Now you might be interested to know why electronics cannot be disposed of along with your garbage. As you know electronic items contain certain toxic chemicals that can prove hazardous for life and nature. If left to degrade in the environment, these can raise pollution in the soil, water, and air.
Electronic equipment, including cell phones, television, radio, use certain chemicals, such as lead, mercury, cadmium, and brominated flame retardants. Dumping of electronic items in a garbage dump or landfill exposes them to rain, moisture, and groundwater that causes water and soil contamination. Chemicals in electronics tend to leach out into the soil and water Therefore, safe disposal of electronics equipment is a step to protect the environment and those who live on the earth.
This shows that landfills are not the best site to dispose of electronics.  Unless you are aware of the best disposal site for electronic items, you may be inclined to dispose of the junk in landfills. But given the risk of electronic waste disposal in landfills, would you still be interested to contribute to the contamination of the environment?
One ton of circuit boards could yield 40-800 times more gold than you would get from one metric ton of ore.  If one million laptops are recycled, this could save electricity consumption for approximately 3,700 homes.
E-Waste accounts for 70% of the hazardous waste that ends up in landfills. Safe disposal and recycling of electronic waste is beneficial for the manufacturing sector too. When e-waste is recycled, a lot of raw material can be processed and repurposed. The EPA statistics reveal that recycling of one million cell phones produces approx copper worth 35,000 lbs, silver worth 7702 lbs, gold worth 75 lbs, and 33 lbs of palladium.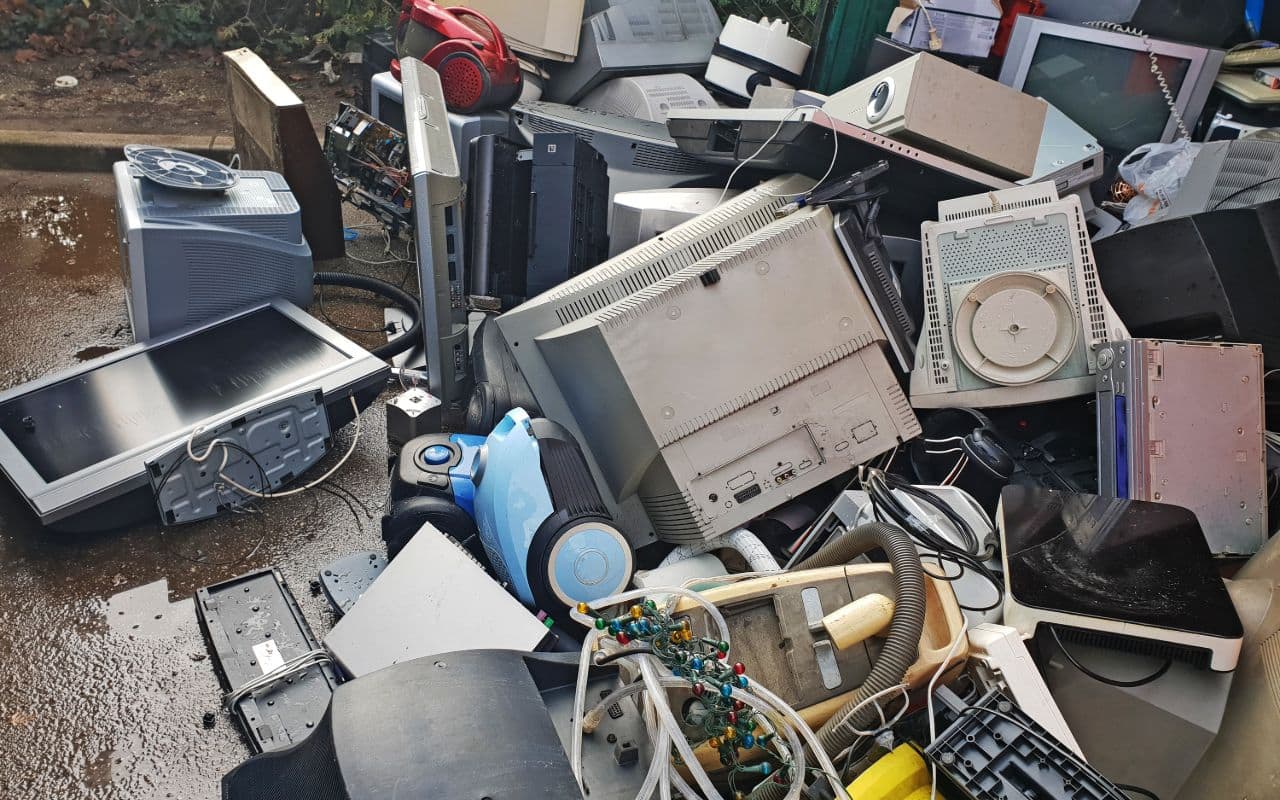 Why Trust Us For Electronics Recycling?
If you are unsure as to what to do with the old or broken electronics at home or office, look for expert help. Since you cannot let the electronic waste to sit in the attic or basement or waste disposal sites, you can trust the trash removal team at Action Junk Hauling.
We know how and where to dispose of electronic hazardous waste, so you do not have to worry about disposal of your e-trash. With us, you no longer have to live with the excuse of holding onto electronic waste merely because you do not know what to do with e-trash.
We pride ourselves on our reliable electronic junk removal services that you can trust for efficiency, professionalism, transparency, and environmental responsibility.  Top these with affordable trash removal and we offer you a complete package of trust, professionalism, and cost-effectiveness.
Let us help you get rid of old electronics from office or home in a fast, efficient, and cost-effective manner.
Our commitment to eco-friendly waste disposal sets us apart from the competition. Our team of junk removal experts knows how to haul away your outdated, bulky electronic items and recycle the same responsibly. With us, you can rest easy that you will have a clutter-free space in no time, that too, without putting too much burden on the environment.
Action Junk Hauling has earned a reputation for the professional removal of used electronic appliances. We believe in recycling and donating as many reusable e-items as possible. We believe that landfills are not the best option when it comes to electronic waste disposal. Our mission is to ensure that your old, outdated electronics and e-waste items do not end up in landfills. If the electronics are in a functioning condition, they are best donated to those in need.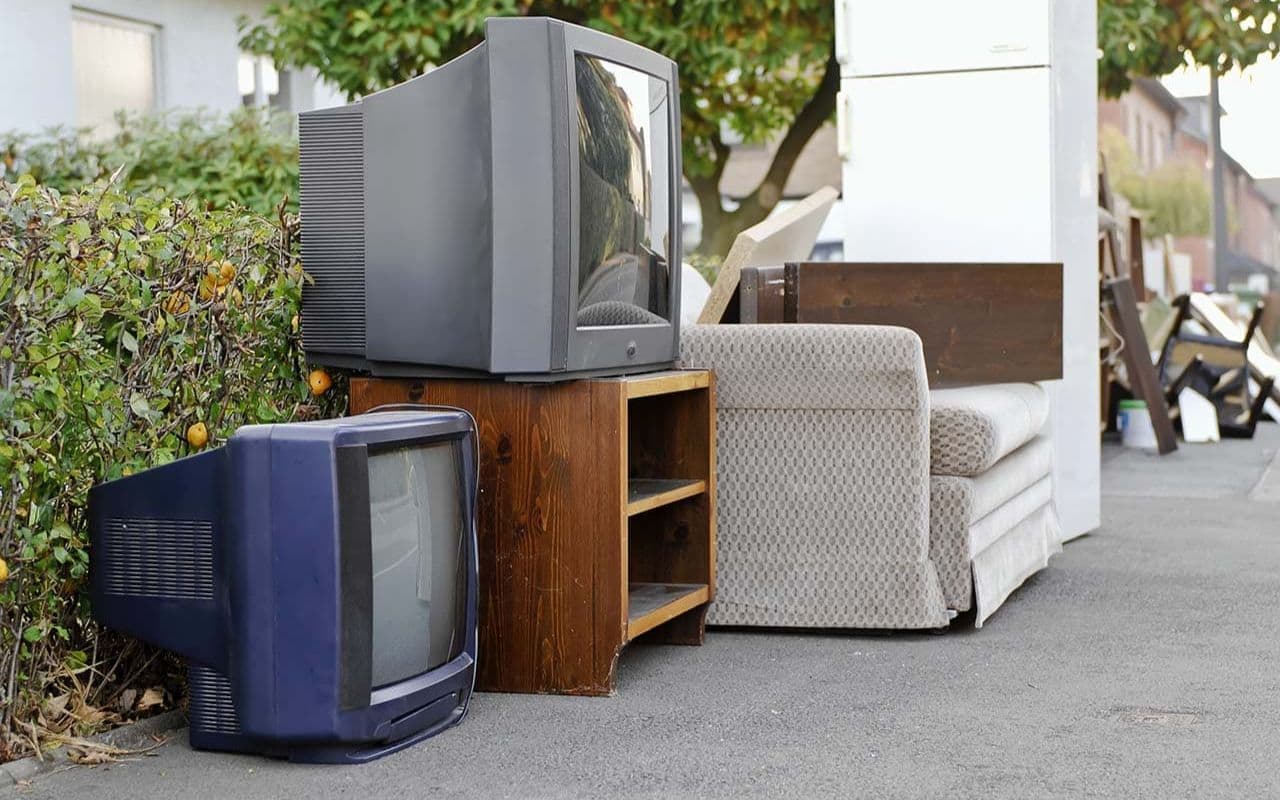 Seattle Waste Disposal
For electronic junk that can repurposed and recycled, we ensure that the E-Waste is reused, dismantled, and disposed of in an environmentally friendly way. Our aim is to achieve 100% customer satisfaction to accommodate the needs of our customers.
With us, you won't be contributing to the problem of potential toxic waste entering the groundwater. If you need electronic junk removal in Seattle, connect with us today. Let us haul all of your electronic waste and clear your space. We serve Seattle, Tukwila, Mercer Island, Bellevue, Renton, Redmond, Lynnwood, Burien, Kirkland, Shoreline, and SeaTac.