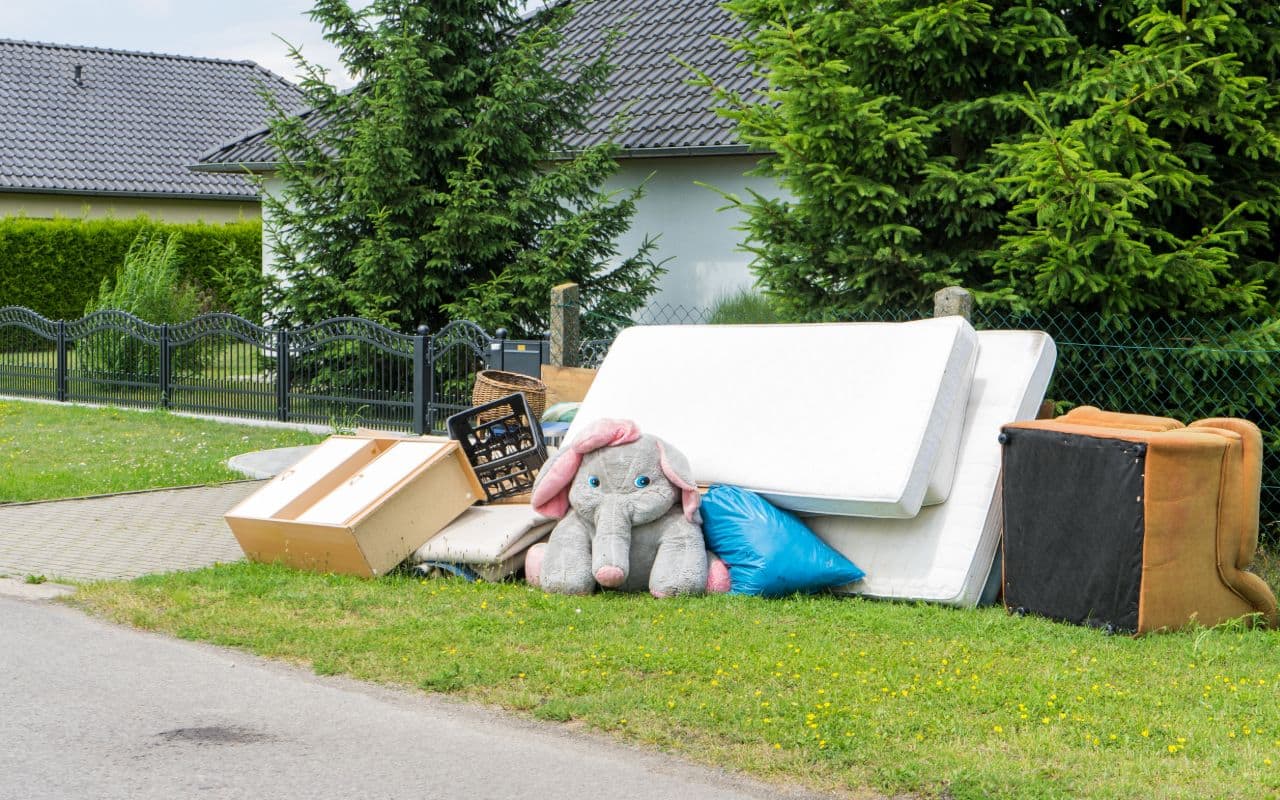 So you've had many blissful nights of sleep on your beloved mattress and now it's time to replace it because it's breaking down. Disposing of a mattress is no small task and must be done responsibly according to your municipality's rules.
Trying to do this on your own can result in hefty fines. Action Junk Hauling is here to assist – we specialize in mattress removal and disposal in Bellevue, taking care to properly discard your old mattress and any other junk.
Not All Junk is the Same
With Action Junk Hauling, rest assured that no waste will go to waste – your trash can become someone else's treasure. Our eco-friendly approach to trash removal means our professionals will thoroughly evaluate your items and make sure they are disposed of properly.
We categorize junk on the following basis:
Junk that is reusable or recyclable
Items that are worth donating
Junk that has no use and needs to be disposed of safely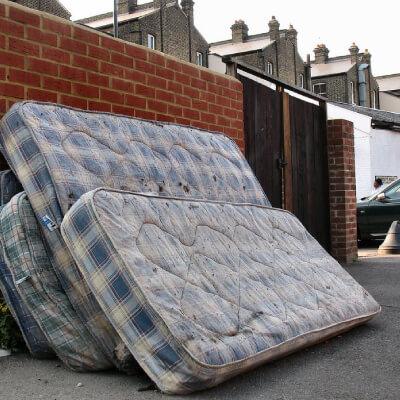 Stuff We Haul
We provide easy mattress removal in the Seattle area, no matter the condition of your mattress or other bedding items. Our services will come directly to you and take away the trash without a hassle:
Blankets and comforters
Box springs
Mattress foundations
Headboards
Wood frames
Bunk beds
Metal frames
Water beds
Platform beds
Sleigh beds
Memory foam mattress
Old cushions
Air beds
Gel & pillow top mattresses
Latex mattress
Adjustable base mattress
Schedule Junk Removal Today
Choose Seattle's top-rated Junk Removal Company – Action Junk Hauling. We're professional, quick, and affordable. Call or schedule online to get started:
Eco-friendly Mattress Removal Bellevue
Old mattresses not only consume much-needed space, but also deteriorate your peace of mind. Investing in a new mattress is the best decision to make when your current one has been worn out. Not only is it beneficial for your home's aesthetic, but it is also essential for your health.
You spend a third of your life on the mattress, so if you don't replace yours soon, it could lead to sleepless nights, back pain, and even insomnia. Upgrading your mattress is crucial to improve your quality of life and give yourself a good night of rest.
However, disposing of old mattresses and other household waste in landfills is not a viable solution to the growing issue of environmental pollution.
Each year, 10 million pounds of trash is added to landfills, causing significant degradation to the soil, water, and air. To avoid furthering environmental harm, it's important to properly dispose of household waste such as mattresses, so that they do not contribute to pollution.
Get Rid of that Old Mattress
Looking for assistance with mattress removal in Bellevue? We have the expertise, resources, and equipment needed to safely and efficiently remove mattresses from your home.
Not only is it challenging to transport bulky items like mattresses, but also finding a safe and suitable disposal place can be difficult. Let us take care of the hard work for you; we'll make sure your mattress is disposed of in the correct manner.
Why spend time and energy searching for the right place when you can trust us to do the job for you? Contact us today for your mattress removal needs in Bellevue!
How do you get rid of a soiled mattress?
It can be difficult to get rid of a soiled mattress, but it is possible. The best way to do this is to contact your local waste management company and inquire about their mattress disposal services.
Action Junk Hauling offers removal and disposal services for mattresses that are no longer usable.
Alternatively, you could rent a dumpster or trailer and dispose of the mattress yourself. If you choose to do this, make sure you follow all applicable laws and regulations when disposing of the mattress.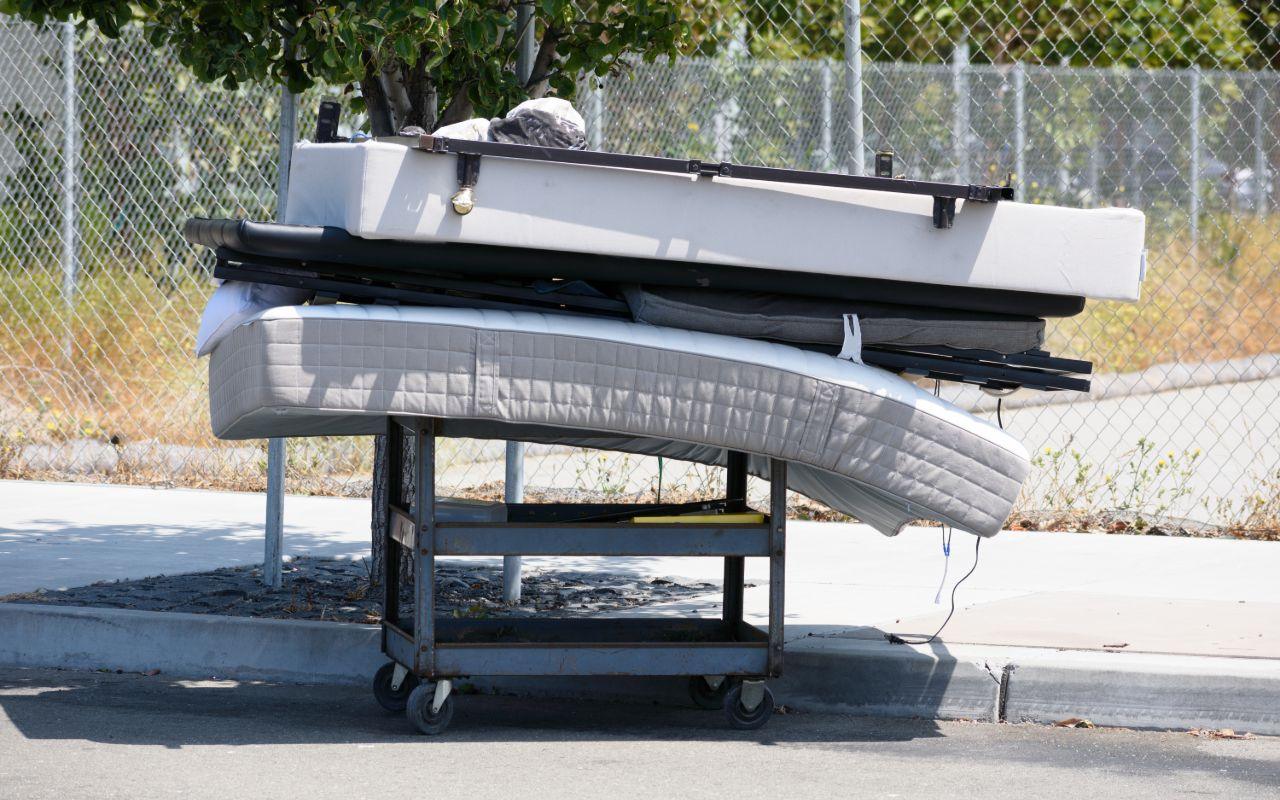 Serving Areas Around Bellevue
We strive for 100% customer satisfaction when it comes to junk and mattress removal in Seattle. We offer quick disposal service in: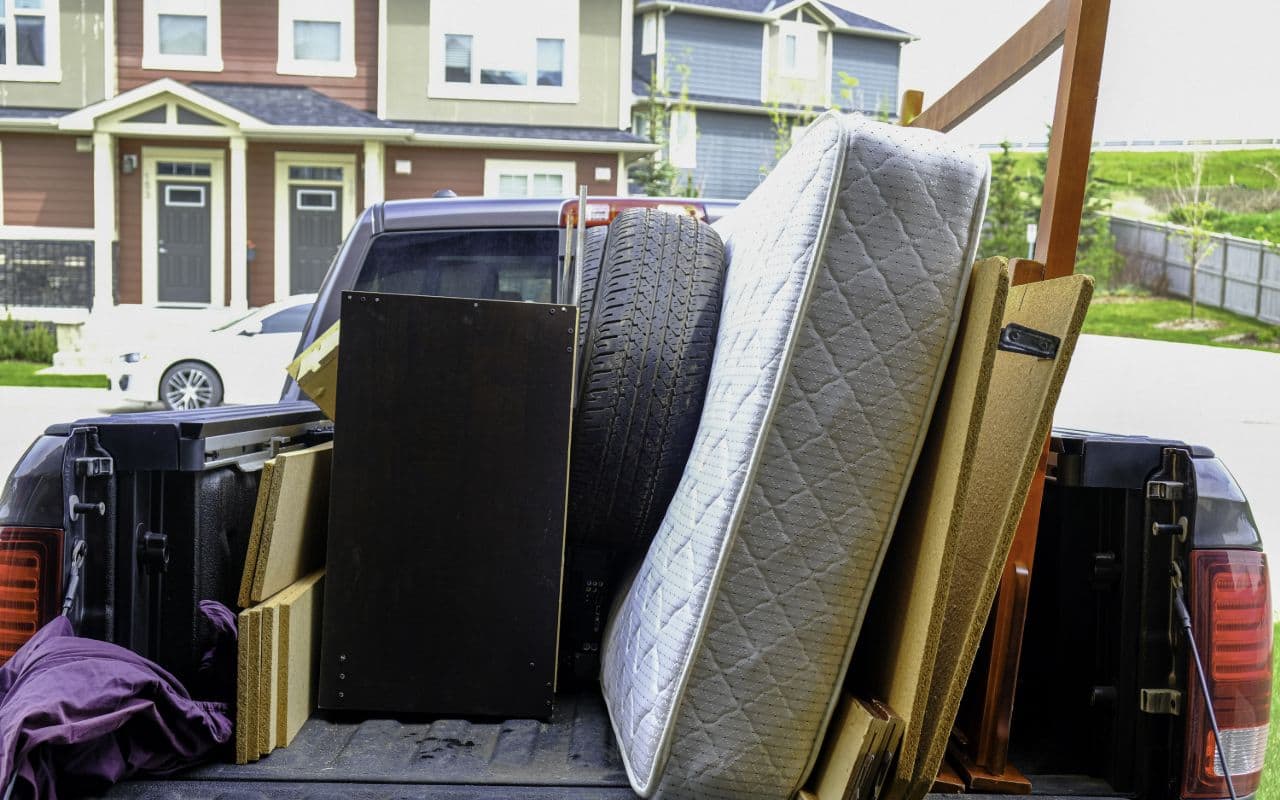 Responsible Mattress Recycling in Bellevue
We provide mattress disposal services in Bellevue that are safe, efficient, and eco-friendly. Whether you have residential or commercial removal needs, our team of experts can help. We understand the importance of sustainable practices when it comes to disposing of mattresses.
Mattress parts such as foam, wood, and steel can be recycled, allowing them to be repurposed and reused. We make sure to minimize the amount of trash that ends up in landfills.
For those who struggle with stairs or don't want to deal with the hassle of driving a big mattress to the curb, let us take care of the loading, unloading, and difficult maneuvering for you.
With our reliable service, you can rest assured that your mattress won't end up being an eyesore and that your property will remain undamaged.
Action Junk Hauling is proud to be one of the leading mattress disposal companies in Bellevue and we are dedicated to making your life easier by providing safe, efficient, and eco-friendly junk removal and disposal services.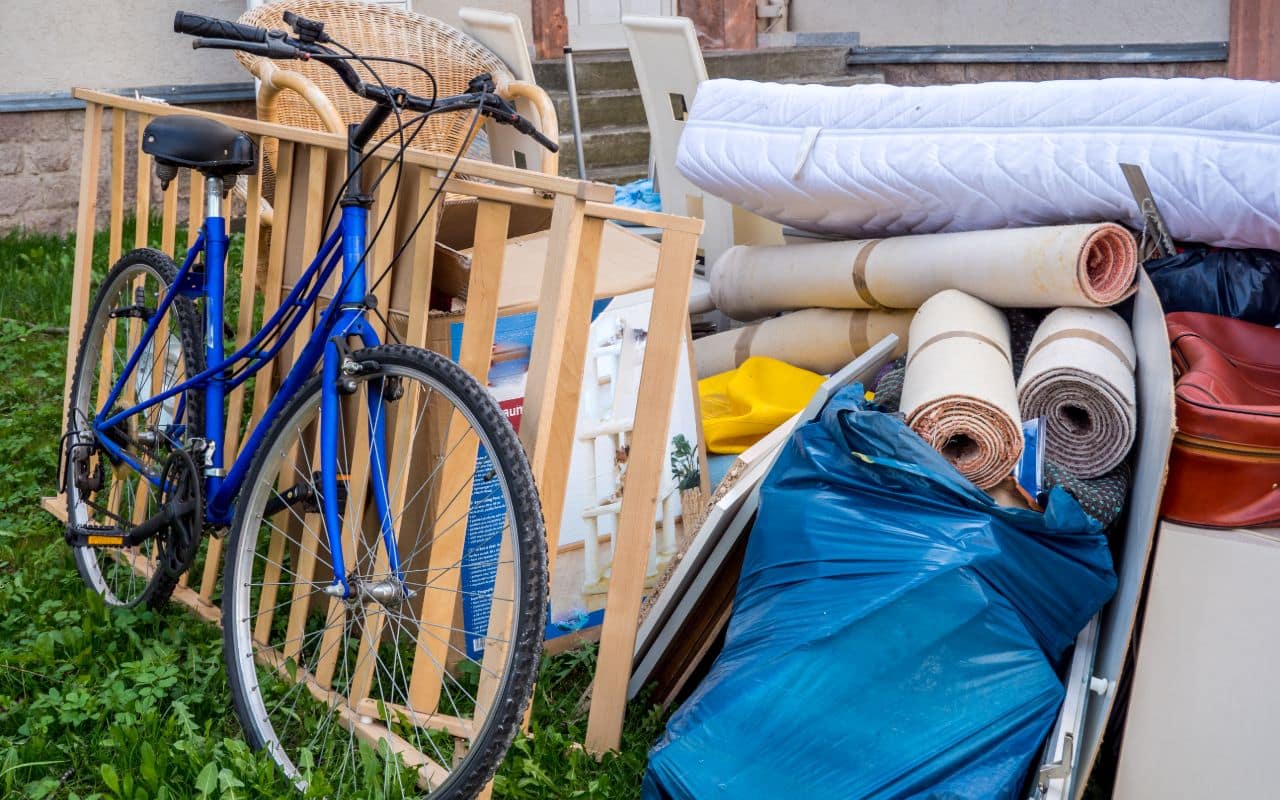 The Action Junk Hauling Advantage
We are a leading junk removal company committed to environmental sustainability and fair pricing. Our top-notch communication and efficient service make us stand out from other mattress removal companies. Plus, we have a flawless record for quick and hassle-free mattress disposal.
No need to worry about where to get rid of your mattress – we will take care of it for you. With our up-front cost estimates, you can be sure that your mattress removal will be done safely, quickly, and affordably.
You can rely on us to haul away your mattress and tidy up the space for new items. Contact us today and reap the benefits of a professional mattress removal service.