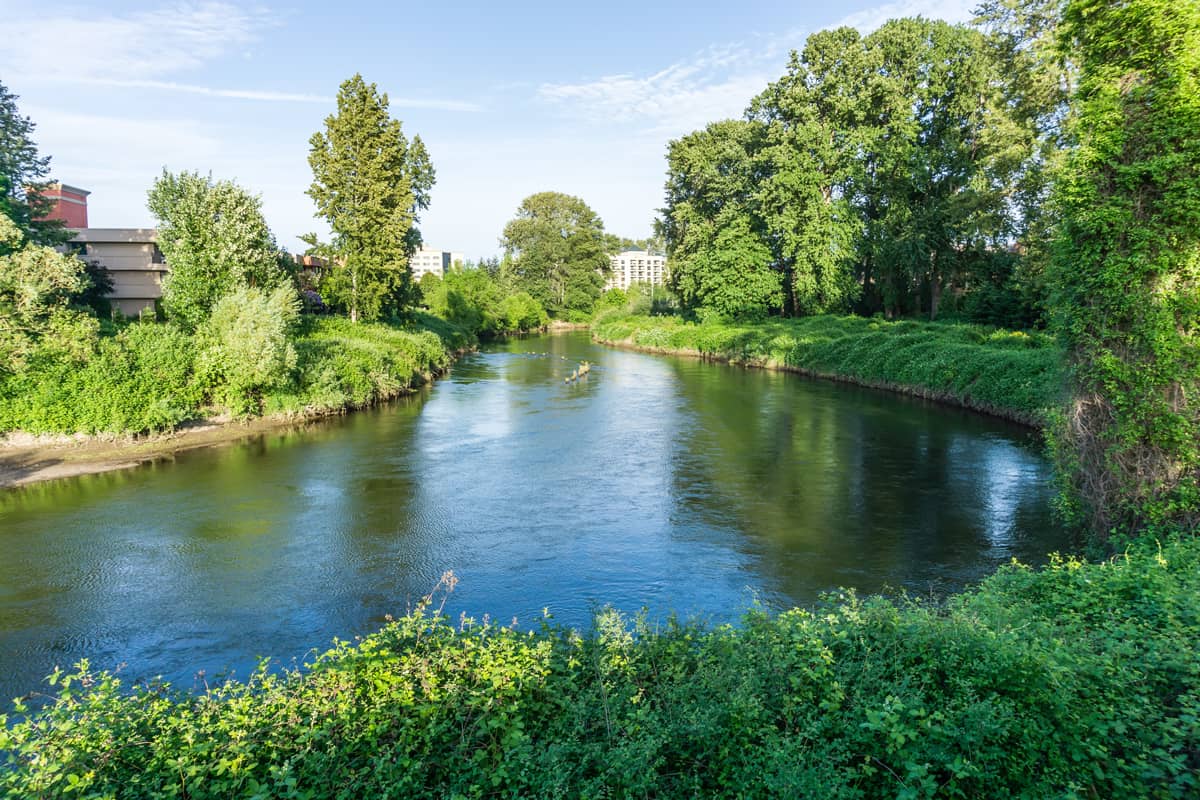 The Tukwila dump is also known as the Bow Lake Recycling And Transfer Station.
Action Junk Hauling has created this one-of-a-kind dump guide for junk removal in Tukwila WA so you can prepare for a hassle-free trip to this transfer station and recycling center. 
All of the information you will ever need including location, hours, process, fees per ton, and accepted materials for dumping at Bow Lake Transfer Station are outlined below.
The Bow Lake dump facility in King County accepts everything from clean wood to yard waste and recycling all in the same place.
The scale house attendant will explain how to unload your materials so you can save time if your load has a combination of materials upon arrival.
Face masks are currently required.
Bow Lake Transfer Station Contact & Hours
The dump at Bow Lake Transfer Center in King County is open 24 hours Monday – Thursday. Additionally, the recycling and junk disposal departments are open 7 days a week.
Before you haul, it's crucial to remember that the recycling and garbage drop hours are different though.
We have listed both of the department's hours of operation for both disposal services below to avoid confusion: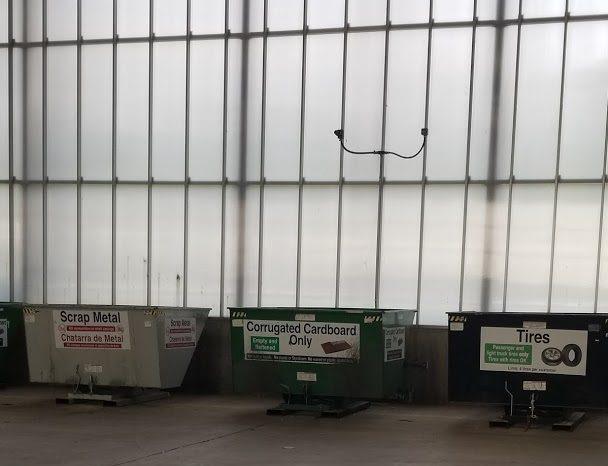 Bow Lake Recycling Transfer Stations Hours:
Monday – Friday: 6:00 a.m. – closed after 8:00 p.m.
Saturday– Sunday: 8:30 a.m. – closed after 5:30 p.m. 
Facility disposal Hours:
Monday – Thursday: open 24 hours
Friday: 12:00 a.m. – closed 11:30 p.m.
Saturday– Sunday: 8:30 a.m. – closed after 5:30 p.m.
Bow Lake Transfer Station Facility Phone Contact:
(206) 477-4466
Text- NEW*: (360)526-6555 (Cell phone users only)
(800) 325-6165 x 74466
Transfer Stations TTY Relay:
7-1-1
Fax: (206) 296-0197
Bow Lake Recycling And Transfer Station Address
Bow Lake residential and commercial self-haul customers can use the address below to locate the transfer station for junk removal.
Additionally, when you're ready to haul, you can save time and gas by using our unique map below:
The rates at the Bow Lake Dump in Tukwila are similar to the disposal fees at most other King County solid waste facilities.
Solid waste, recycled materials, yard waste, and clean wood are charged a fee based on per ton load and vehicle type. For hazardous or toxic waste, variable pricing may be applicable.
Unsecured loads are always fined.
The rates for the Tukwila Dump in Seattle WA can be seen below in our helpful junk removal pricing table: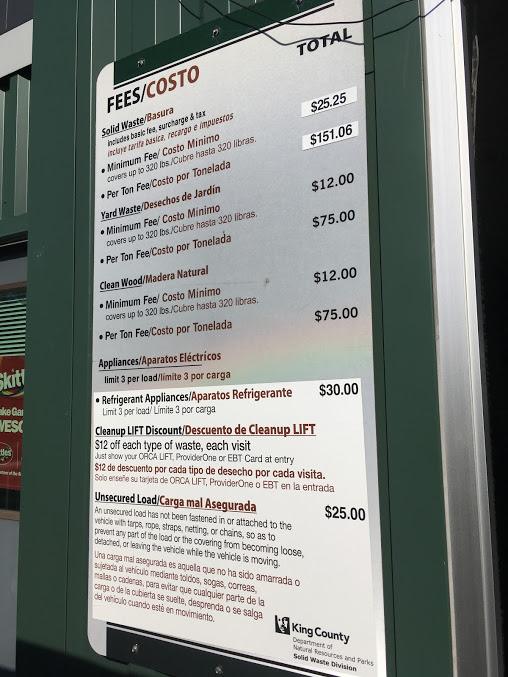 320 pounds is the cap for the minimum charge on yard waste, garbage, clean wood, and tires.
More detailed pricing can be found on the King County Solid waste site.
Are you enrolled in Provider One, ORCA Lift, or EBT programs? If so, you will receive a unique $12 deduction on all of your per ton recycling and garbage fees. Unsecured loads are excluded.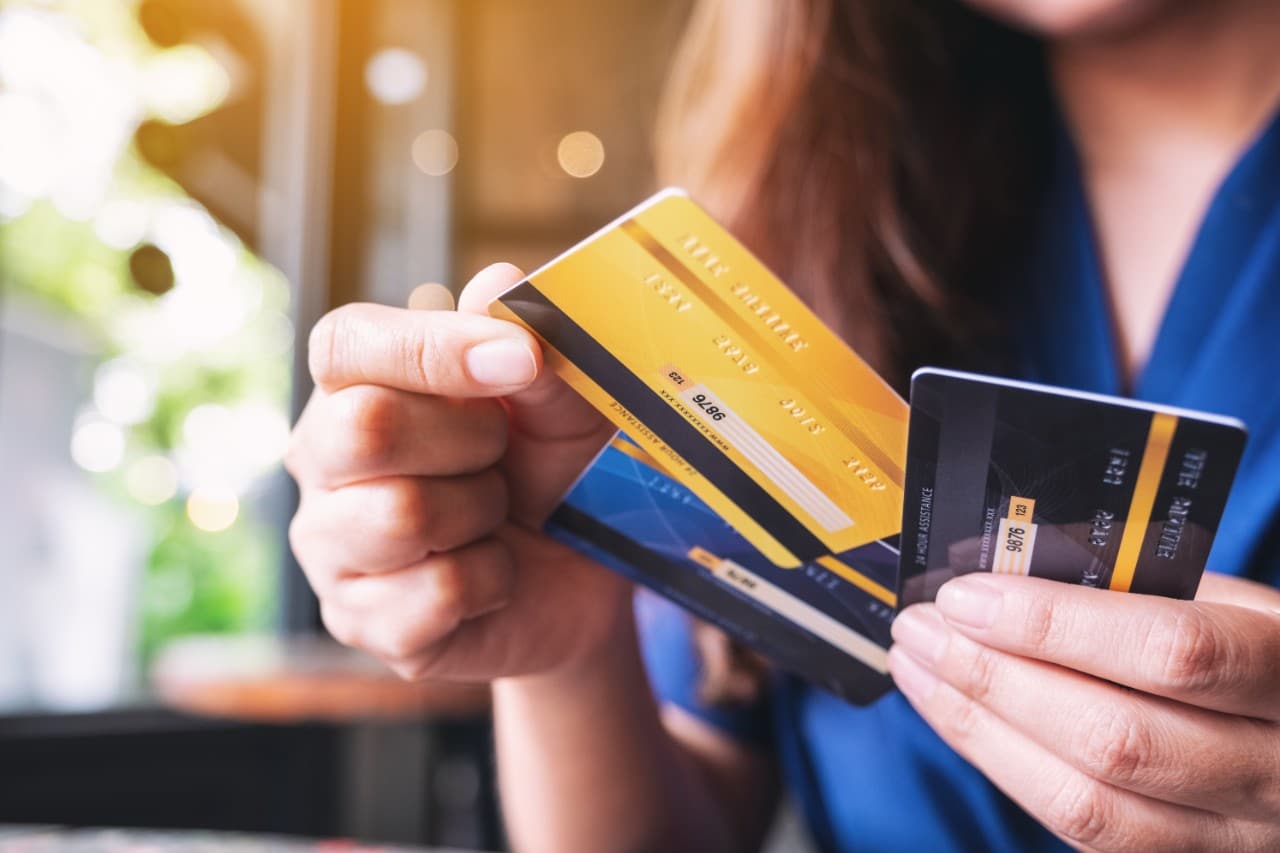 Acceptable Payment Methods
The Tukwila Dump accepts the following payment methods:
Charge (Visa, Master Card, or debit)
Cash
Solid waste disposal cards (Skykomish only)
Checks – checks should be payable to "KCSWD"
All self-haul customers paying with cash are asked to pay for their materials collection with exact change.
Residents may want to call (206) 477-4466 before they lift heavy appliances, load their vehicles or leave to dispose of your junk if you are unsure of how to pay for your self-haul visit.
What Waste Will They Accept?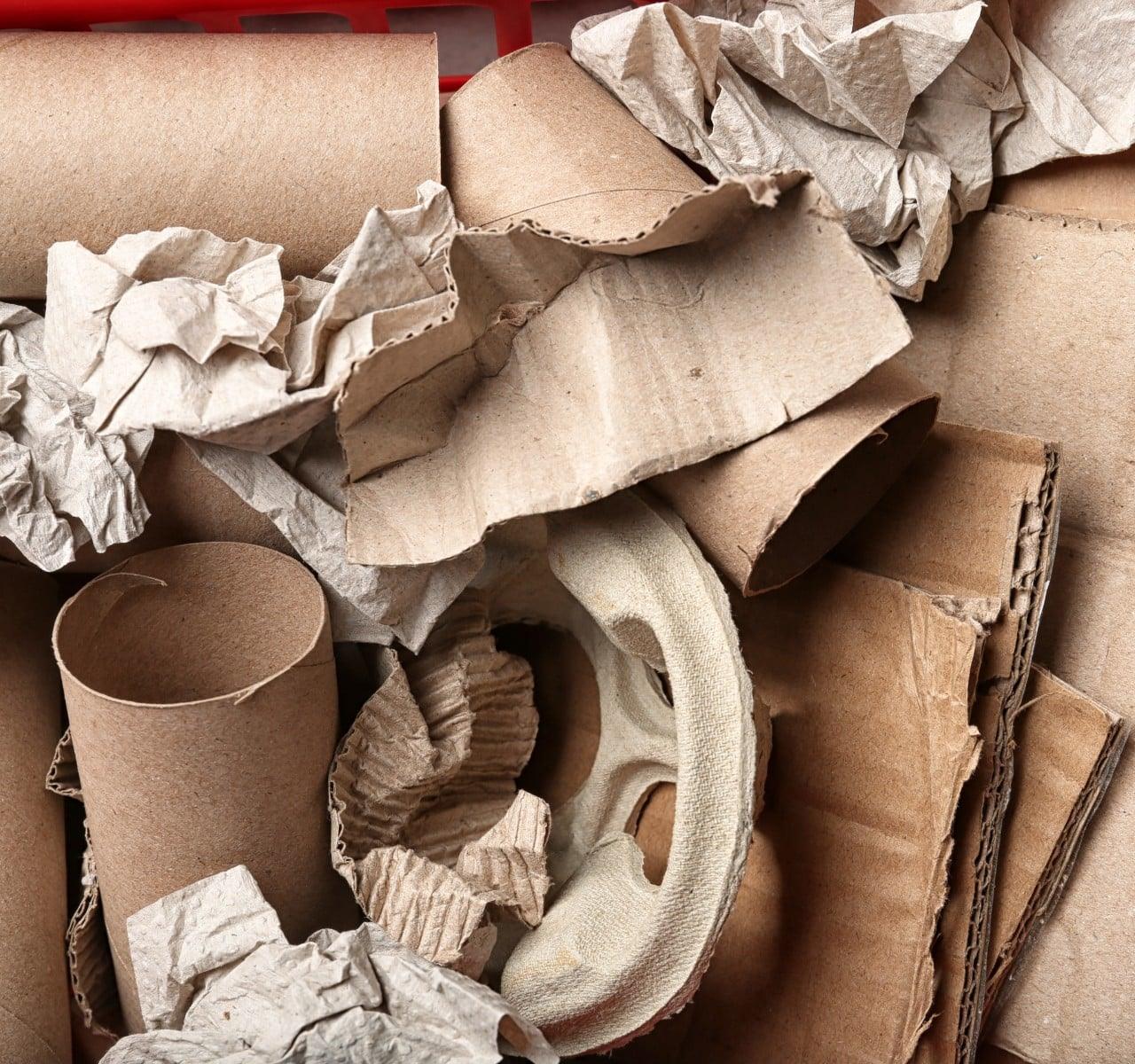 In King County, you can dispose of a diverse collection of garbage and recyclable items at their transfer stations.
Items such as metal, clean wood, recyclable material (including cardboard), and per ton garbage are accepted if taken to the appropriate transfer stations. The entire list of allowable junk can be found on the king county solid waste division webpage.
A common guide to what recyclable garbage you can safely load into within your vehicle can be seen below:
Garbage – (320 pounds is considered the cap for minimum load weight).
Couches
Dirt and yard waste (includes gravels, sand or mulch)
Old carpets
Non-toxic car parts i.e. fenders, body panels, or trim pieces
Building debris
Recyclable items
Mixed glass
Paper including pulp
Plastics
Metals including, Aluminum and Copper
The following recycle materials are only accepted during Recycle area hours:
Appliances
Textiles
Mercury-containing light bulbs and tubes
Reminder: Recycle properly at the Bow Lake Recycling Transfer Station In King County!
Always ensure that your recyclables are dry, empty, and clean.
Load and pack them loosely.
Never include plastic bags, scrap metal, cardboard, wood, or any kind of yard waste that has been painted or treated.
Restricted Items At Bow Lake Recycling Transfer station
Self-haul residents and commercial customers in Seattle/King County should be mindful of what is in their loads.
Remember, safety first. Unsecured loads are allowed but will be assessed a fee.
Additionally, the dump may charge customers more per vehicle or completely prohibit certain items or loads that contain restricted waste and dangerous materials in Seattle.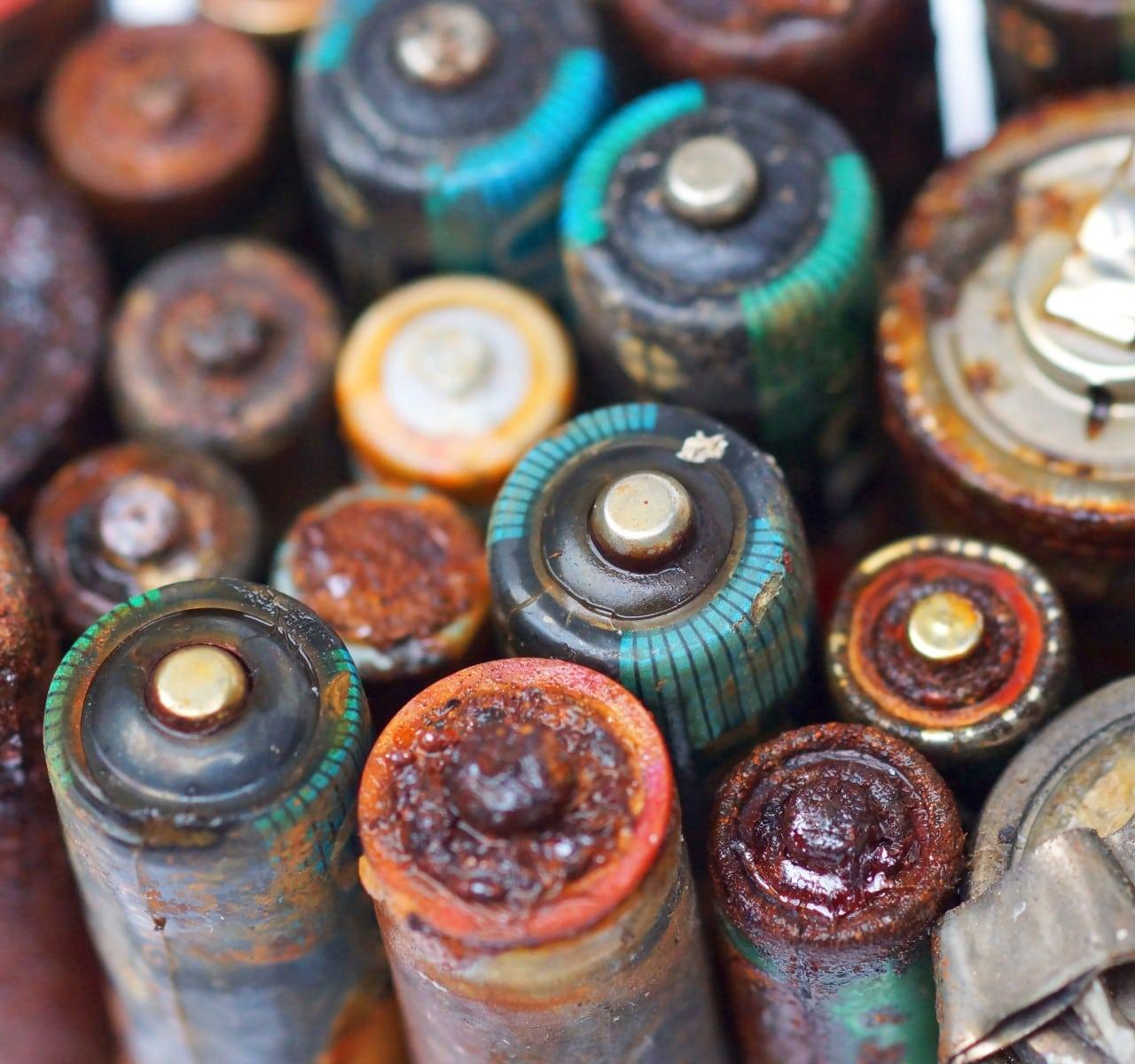 A general outline of excluded materials for the Seattle area can be seen below:
Batteries
Ammunition
Firecrackers
Vehicle Batteries
Asbestos
Medical waste
Oils
vehicles, ATVs, RV's, boats, campers, etc.
Computers, monitors, and screens
Lamps
Antifreeze
Corrosives & toxic chemicals
Pesticides
A more complete list of excluded materials can be located on the King County waste disposal restrictions page. Most restrictions are to help the customer protect public health and safety.
If you have other questions call the Bow Lake Recycling Transfer station or the regional location you are visiting ahead of time.
Call before you head their way if you have more specific questions about restricted items.  
Other Special Waste Considerations
In Tukwila, Washington state, and Seattle, some disposables need approval, cost more, or require a special clearance application before you discard them.
Submit a clearance application and locate more information about special clearance recycling by reviewing King Counties' waste and clearance page. You can also research the rate or potential minimum fee to be charged there as well.
Tukwila Hazardous Dump Facilities
The best way to discard your hazardous waste if you live in Tukwila WA is to visit the South Seattle Hazardous Waste Disposal Facility. This county solid waste division in Seattle WA will help you with toxic junk removal and is only 19 minutes away from the Bow Lake Recycling Transfer location.
The map and information below are available for all Seattle WA customers and vehicles:
Public operations: Thursday – Saturday
Drop hours: 9:30a.m. – 4:30 pm
State holidays: Closed on July 4, Thanksgiving, Christmas Day, and New Year's Day.
Important Hazardous Facility Notes:
An unsecured load fee may also be applicable (depending on the location).
The rate for using hazardous facilities can vary.
Depending on the item, you could be charged a higher fee or have to change locations altogether.
Junk removal customers outside of King County should use the hazardous waste drop-off services at the Factoria Recycling facility in Bellevue, which is only 20 minutes away from the Bow Lake Recycling Transfer station in Tukwila. 
You may also want to make a phone call to verify the fee per item/haul.
Regional List Of Dump Guides
Let Us Grab Your Junk
We would love to grab your junk! Just relax and take a breath while we put your junk in our hands. Still thinking about how to get rid of a mattress in Seattle? We are here to change your mind, seriously. It's time to let go of handling your junk. Your junk is our job. And we take our job(s) seriously. To start the process, get a free quote now, then let us do the hard work. We know how challenging it can be to figure out where to dump your junk.
The fee and processes for self-haul junk removal aren't always clear either. You can rely on us to make it easy.
Plus, our reputation speaks for itself and is something we are proud of. Tukwila Junk Removers sets the standard for garbage hauling, junk removal and we prevent the unsecured load fee 100% of the time. We have the most competitive fee per trip and excellent reviews online. Action Junk Hauling gets the job done right the first time, every time without the hassle or go-backs.
Schedule Junk Removal Today
Choose Seattle's top-rated Junk Removal Company – Action Junk Hauling. We're professional, quick, and affordable. Call or schedule online to get started: